26% Of Wendy's Fans Agree This Is The Worst Menu Item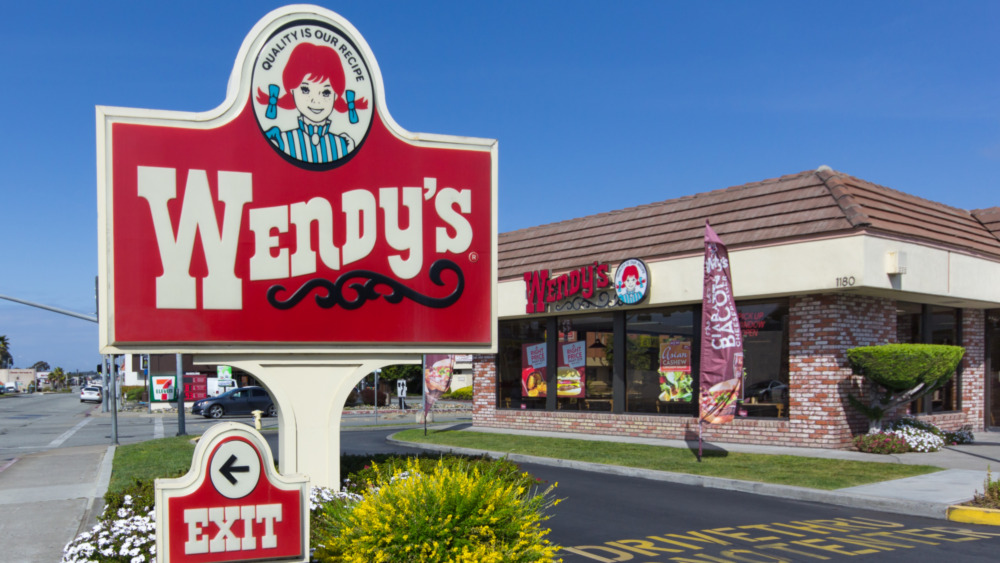 Shutterstock
We can all get behind a Frosty (or two or ten). We'll even forgive you if you love the Frosty-cinno. Eat This, Not That! swears that the Frosty-cinno is better than its Starbucks competition, and we'll have to give them the benefit of the doubt. But the fact that Wendy's is spectacular at frozen drinks doesn't forgive its more questionable menu offerings. Remember in 2006 when the fast-food chain thought it was a good idea to launch a line of deli sandwiches, in a confusing attempt to compete with Subway (via Wendy's)? 
Wendy's Frescata Club, a sandwich starring black forest ham and roasted turkey, and that will go down in fast-food history as trying way too hard, is no longer on the menu. There are, (un)happily, equally bad options to choose from the next time you need something to compliment your dairy dessert with. Mashed asked Wendy's fans to weigh in. Of 658 Wendy's lovers nationwide, a startling 26.6 percent agreed on one, worst Wendy's menu item. Without further ado, welcome to the Wendy's menu's hall of shame. 
Over a quarter of Wendy's fans chose this salad is Wendy's worst offering
To our surprise, the vanilla-flavored Frosty captured the skepticism of 8.81 percent of all of Mashed's survey respondents, making it Wendy's sixth most terrible menu offering. The chocolate Frosty, thankfully, avoided such a humiliating fate. Coming in fifth (and garnering a respectable 12.46 percent of all votes) is Wendy's grilled chicken sandwich. In fourth, with 14.29 percent of all votes, is the baked potato. Chili took third place with 18.84 percent of votes. Wendy's chili cheese fries took second, with 19 percent of all votes. But Wendy's absolute worst menu item, an item that attracted the categorical disdain (or at least extreme indifference) of 26.6 percent of Mashed's survey respondents, is its calorie-heavy, sodium-filled taco salad.
Mashed didn't ask our survey takers to explain themselves. We didn't need to. Beyond the salad's problematic 1980s roll-out (featuring a sombrero-filled advertising campaign, that you can watch on Youtube), the reviews are in. Twitter's been there, and it's done that. Given: some insist that Wendy's taco salads are the best thing under the sun (via Twitter). Others (perhaps 26.6 percent of them?), can't stand the sight of them. As one Twitter user scoffed via tweet: "It's chili on a salad and it's disgusting."