Trader Joe's Just Added This Helpful Feature For Busy Shoppers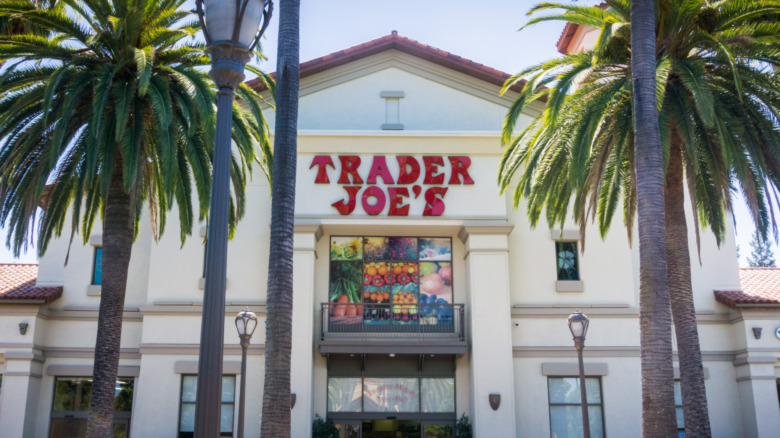 Shutterstock
While waltzing into a Trader Joe's without a list may be a form of self-care for some, it might just be enough to derail the entire day for others. Trader Joe's, while full of delicious and affordable products, can feel almost like a black hole if you walk in there without a clear intent.
Even if you're trying to avoid overspending this week's grocery budget on peanut butter-filled pretzels or you're trying to keep your time in the store to a minimum, you're likely to get sucked into the strangely comforting allure of TJ's if you don't plan properly. Products rotate seasonally at Trader Joe's (via SF Gate), making it hard to plan a quick shopping trip without an idea of what's in the store. Just when you think you can run in and out to grab your weekly staples, you may be let down and left scrambling for a substitute — products often appear and then disappear, never to be seen again (RIP, speculoos cookie butter cheesecake).
Luckily for all the overbooked TJ's fans out there, the brand has quietly made it so much easier to walk in, pay, and walk out in no time — and without every item the store has to offer.
Trader Joe's just made planning for your weekly grocery haul so much simpler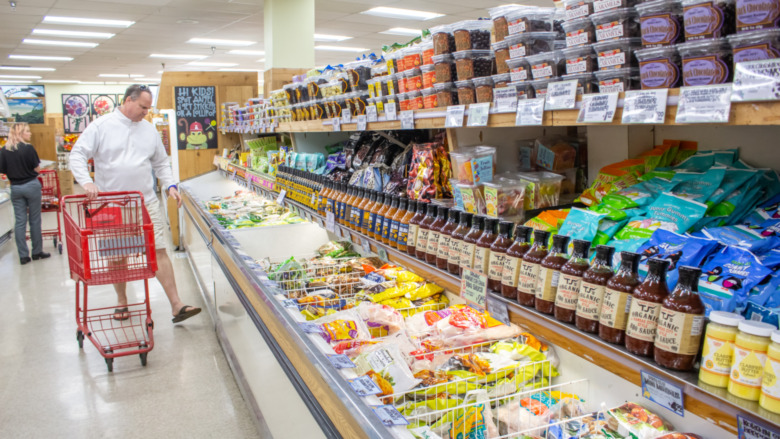 Shutterstock
Kitchn reports that Trader Joe's just rolled out a new feature on their website, allowing shoppers to plan their trips before even setting foot in the store. The new "Shopping List" option is front and center on the Trader Joe's website, featuring most (but not all) of the store-branded selection (via Trader Joe's). The "Shopping List" packs a productive punch: You can filter through products by "What's New," or by tags as quirky as the brand itself, like "Backpack Ready" or "Pour it On."
Simply search through each page and add your hopeful buys to your list. You can print out a copy to bring into the store, saving you a whole lot of time and energy — two things that don't typically go hand in hand with a trip to Trader Joe's.
Prior to the update, Trader Joe's shoppers on Reddit said the best way to pre-plan your trip was to abandon all hope for organization and find a store employee for guidance, or to check out templated lists from Instagram accounts, like one from @broccyourbody. This helpful addition is big news for Trader Joe's fans, but it's even bigger news for those who don't have the time to roam around the store trying to find this week's groceries, only to end up with an hour of lost time and a carriage full of frozen (and, in our opinion, totally worth it) treats.