Budweiser Is Giving Away Free Beer To Anyone With The COVID Vaccine. Here's How To Get Yours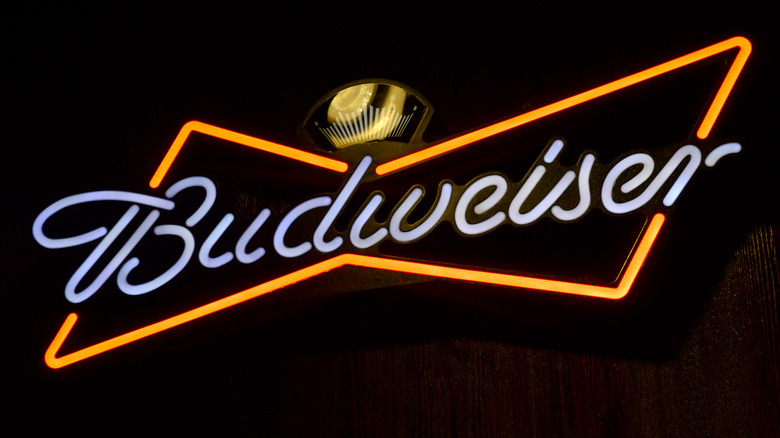 Shutterstock
With the rollout of COVID-19 vaccines, restaurants, bars, and the food and beverage companies that supply them are now looking ever forward to that moment when everyone will explode into a state of decedent partying. Budweiser, in an advertisement uploaded today to YouTube (that will air on televisions on April 26th), has announced that it too will join in the celebrations by offering people who have received the vaccine a free drink.
In practice, as Budweiser explained in a press release shared with Mashed, the free drink is a $5 virtual debit card that one can use for a Budweiser. Until May 16th, you can receive the money by uploading proof of your vaccine, which they define as a selfie showing your vaccination sticker, to Budweiser's website. Unfortunately, the promotion isn't available to those in California, Texas, or Alabama. And if you're not scheduled to receive the vaccine until after the promotional period, you can still enjoy the ad which shows Clydesdales, Budweiser's iconic horses, and a puppy running to meet up again as Queen's "Don't Stop Me Now" plays in the background.
Budweiser support the COVID-19 vaccine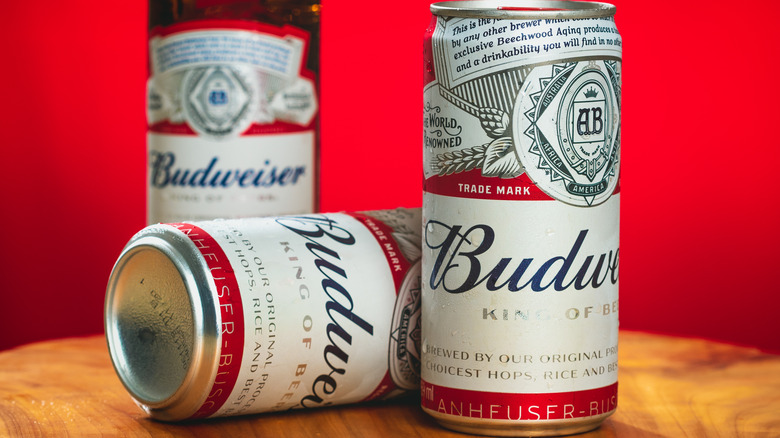 Shutterstock
The vaccine promotion is the most recent pandemic-related move Budweiser has made in the last few months. In January, USA Today reported that the beer brand would refrain from including an advertisement during the Superbowl. Instead, they would use the money to raise awareness for the then upcoming COVID-19 vaccine in a partnership with the Ad Council. "To bring consumers back into neighborhood bars and restaurants that were hit exceptionally hard by the pandemic," Monica Rustgi, Budweiser's vice president of marketing, explained, "we're stepping in to support critical awareness of the COVID-19 vaccine."
Presumably the "A Beer on Bud" promotion is part of this general push. The first was an ad that aired on YouTube on National Beer Day, which is April 7th. The piece was titled "Good Times Are Coming," and it asks "Remember this?" before showing the viewer images of people gathered and drinking Budweiser. It ends with an exhortation to get the vaccination. After all, now you can also get a free Budweiser for doing so.