Expert Explains Why A Gin Martini Is Always A Classic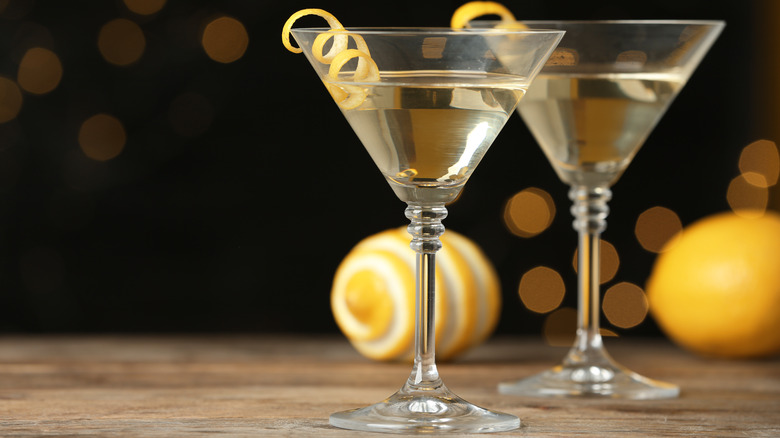 Shutterstock
If you picture a martini, images of cosmopolitan dinner parties and chic get-togethers immediately come to mind. While we associate this drink with urban affluence, the classic martini found its way into our collective consciousness thanks to the California gold rush. According to Edible San Francisco, a Sierra Nevada miner struck gold and went to San Francisco's Occidental Hotel to celebrate. The miner favored a classic cocktail called the Martinez, which consisted of bitters, Old Tom gin, sweet vermouth, and Luxardo maraschino liqueur, but wanted to switch up the drink for his celebration. He got rid of the maraschino liqueur and used orange bitters, giving birth to the first gin martini of the 19th century. 
Over 100 years later, we still love this classic combo of spirits, and bartenders from across the country have put their particular spins on the recipe. Many opt for a vodka martini instead, which came about in the 1950s when vodka hit the US market and lacks the botanical bouquet that gin offers (via The Spruce Eats). While many prefer this new take on the martini, you just can't beat the classics. Kazuyuki Torii, technical advisor at Suntory Spirits, helped walk us through why you can't go wrong with a gin martini.
You can't beat the classics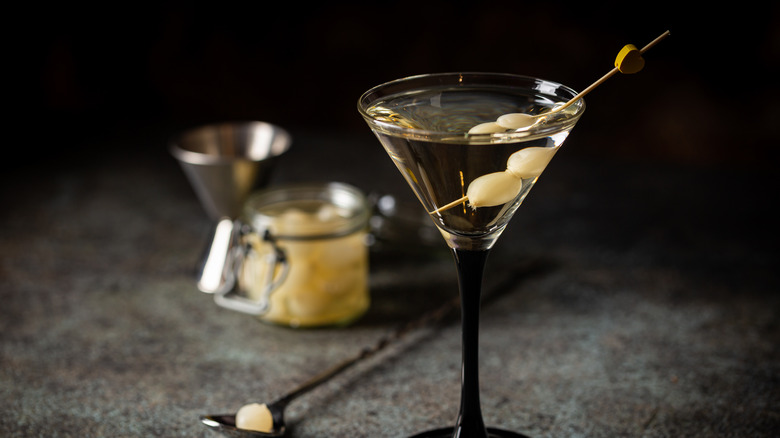 Shutterstock
The gin martini has stuck around for generations thanks to its ability to show off the quality of its ingredients. "The gin martini is a classic drink because of its simplicity in process and special because of its complexity in finish," Torii said. "Due to the wide variance of spirits, each martini can have an entirely different flavor as determined by the bartender's ingredients of choice. The beauty of gin is that you can experiment with flavor profiles, experiencing new places and reliving memories captured in each botanical distillation."
With such versatility, you can also feel free to spruce up your martini how you see fit. "I sometimes drink espresso martinis or morning martinis," Torii said. "They have been popular these days and taste good. The key to a good martini remains simplicity and I think the martini is a good cocktail that everybody can enjoy freely."
When in doubt, you can't go wrong with this steadfast cocktail that can fit anyone's preference. The gin version has stood the test of time thanks to its great taste and simplicity. After all, when you have a great recipe, why mess with perfection?