Why Helen McCrory Refused To Eat At McDonald's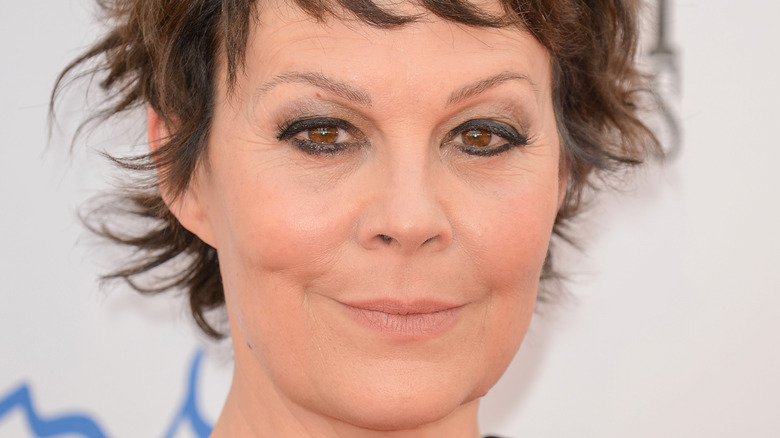 Eamonn M. Mccormack/Getty Images
When he announced her death via Twitter, Helen McCrory's husband, Damian Lewis, described the late actress as "beautiful and mighty." McCrory died "peacefully," in her home, according to Lewis, "after a heroic battle with cancer ... she died as she lived. Fearlessly." 
You might know McCrory best as Narcissa Malfoy in Harry Potter. Maybe you recognize as Aunt Polly in Peaky Blinders. Or perhaps you admire her for her work, next to Daniel Craig, in Sky Fall. McCrory happened to be in the same restaurant as the 007 actor when Craig got the call telling him he'd been cast. "We got rickshaws in Soho and went in search of drinks to celebrate," she told Independent. When she was younger, the restaurant and bar scene looks to have been a big part of McCrory's fearless life. Although after she married Homeland actor Damian Lewis, the British actress admitted to Evening Standard, "We just drink less and go home earlier."
As a tradition, fast food after drinks is probably as old, and as least as well-established as candles on birthday cakes. Not for McCrory. McCrory once swore to Daily Mail that she'd never set foot in McDonald's. 
Helen McCrory's impressive dietary rules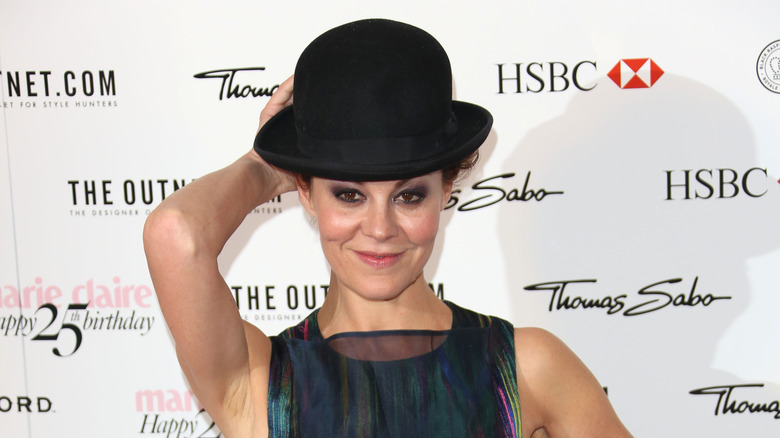 Shutterstock
The Times once described "having lunch with Helen McCrory" as a "daunting." In part, because McCrory was so impressive: "a more intelligent version of Princess Margaret," "crackling with energy," and an "extraordinary presence." But also, no doubt, a lunch with McCrory meant examining one's own, very possibly questionable, dietary convictions. Helen McCrory would have only eaten certain cuisines, prepared in particular ways. "I don't eat any processed or ready-made foods — everything is from scratch," the actress explained to Daily Mail. "I've never been to McDonald's. I only buy organic, and fish has to be ethically caught."
Even when she was treating herself, McCrory didn't eat a lot of sugar. "My guilty treat would be an entire Camembert or bottle of red wine," McCrory told the gossip column. As for coffee? Healthy for you or not (and the debate is still raging) McCrory wasn't immune to its draw. Daily Mail caught her on at least one occasion, coffee cup in hand, leaving the airport with her husband.