The Pioneer Woman's Genius Ingredient Twist On A Classic Ice Cream Sundae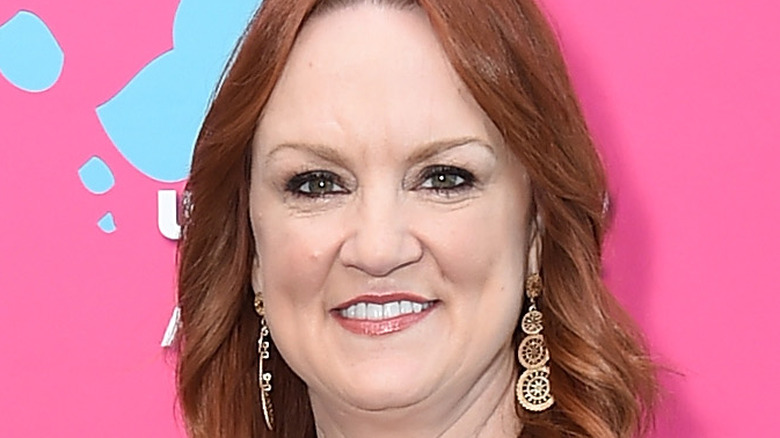 Michael Loccisano/Getty Images
There are tons of people in the world that would agree that everything is better with bacon. Sandwiches, jelly beans, vodka, toothpaste, air fresheners, there's probably a bacon version of it out there somewhere (via Cool Things). But The Pioneer Woman, Ree Drummond, just took ice cream sundaes to a new level with her bacon addition.
Instagram account @thepioneerwomanmag, recently shared Drummond's mouthwatering new creation that features a whiskey-maple sundae with candied bacon. Of course with a combo like that, the post received 2,800 likes from fans. The caption read, "Whiskey-maple sundaes...with BACON?! You don't have to ask us twice. Link in bio for the recipe!" Plenty of people in the comments thought the new twist on the classic ice cream sundae sounded "yummy," though one fan would rather skip the maple. This new ice cream treat with a very grown-up twist is the perfect way to add some smokey, savory flavor to balance out an otherwise very sweet treat.
This is how Ree Drummond makes her whiskey-maple sundae
The good news is the whiskey-maple part comes in as a sauce. It's just heavy cream with whiskey, maple syrup, and a thickening agent (via The Pioneer Woman). That means you can easily substitute the maple syrup with another sweetener like honey if you really hate maple syrup. The bacon gets a candied treatment of brown sugar and maple syrup, which again, you could likely use honey instead.
Once you have those two homemade components ready, it's just a matter of building your dream ice cream sundae. It's certainly one of the manliest ice cream sundaes you'll likely ever see. Drummond uses chocolate ice cream as the base and builds it up from there. Her toppings include a couple of strips of candied bacon, as well as a healthy drizzle of the whiskey-maple sauce, but she doesn't stop there. She also chopped up some toffee candy to sprinkle over the ice cream sundae too. So pick up the ingredients you need and get to work. You know this is a recipe you'll have to try.