How To Verify Item Availability At Costco Before Going To The Store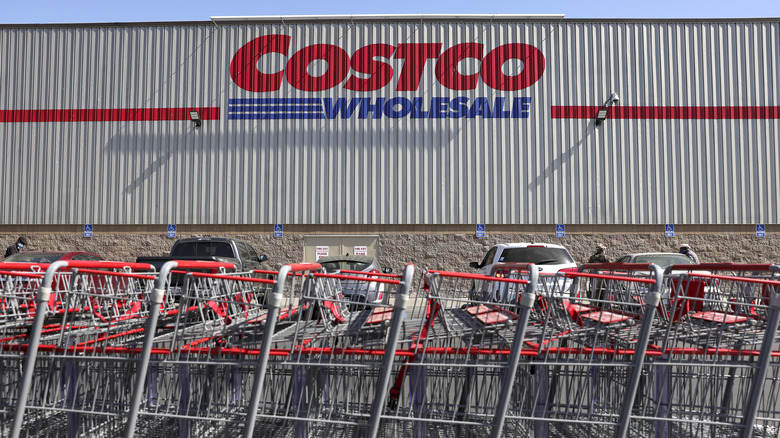 Mario Tama/Getty Images
Shoppers love Costco for the store's big-box bulk deals and secret, low-priced finds. What most people don't love Costco for, though, is that each shopping trip is more of a gamble than a guarantee — products fly off the shelves, whether they're everyday staples that have found a cult following or new additions to stores that are gaining steam on social media.
Another Costco caveat is the website itself. While you can view warehouse deals online at Costco.com, the retailer warns that "online inventory is not a duplicate of our warehouse product inventory, but rather an extension of it." That means what you see online is not what you'll get when you walk in stores — and in 2021, shoppers are growing desperate for a better time-saving solution. While most Costco regulars know to leave their expectations at the automatic doors, some may want an easy way to double-check their store's inventory before wasting an afternoon. Luckily, there may just be a workaround that could save you an unnecessary trip to the chaos that is Costco.
Try this Instacart hack to check if your Costco is stocked up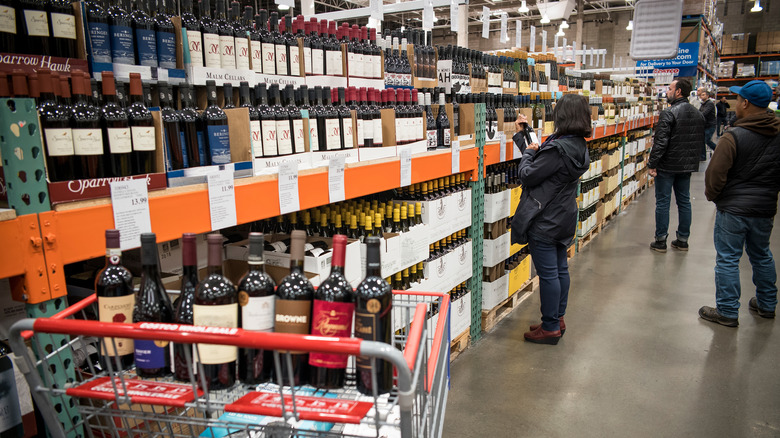 Bloomberg/Getty Images
Kitchn was the first to find this efficient hack, and let's be real: Our schedules are already grateful for the discovery. According to the outlet, you can keep tabs on your local warehouse's available options by downloading the free grocery delivery app Instacart. All you need to do is create an account and select your store, and from there, you can browse the most up-to-date selection of products. If one warehouse is out of your must-have Kirkland wine, you're a few taps away from finding it at another location. Even better? You can budget out your trip — just be sure to take into consideration that Instacart marks up their products to cover additional service charges and fees, so your total from phone to store won't be 100-percent accurate.
It seems like a win-win, but there's a bit of a catch. Instacart's policy states that they actually do not "own the logistics supply chain for products listed on its platform," and that it's the responsibility of their retail partners to provide updates on what's available. The app receives "regular updates" from stores like Costco, but overall, that means the app's inventory is typically updated once a day. And with the hustle and bustle that inexpensive, low-stock stores like Costco tend to face, you may just be out of luck by the time you arrive — even if Instacart originally listed your must-have product as in stock.
Give Costco a call, the old-fashioned way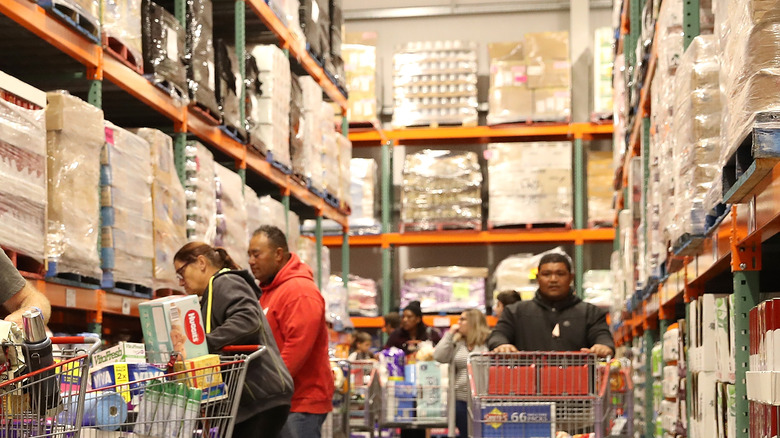 Paul Kane/Getty Images
If you don't want to take any chances with the Instacart workaround, then there's still another often-forgotten option: picking up the phone.
According to Costco's website, you can always give your local warehouse a call to see if they currently have the product you are seeking. If you'd rather do anything besides talk to someone on the phone — years of long wait times and being stuck on hold can do that to a person — Costco also offers an online chat option, where you can send a message to your warehouse's Member Service Center to see if an item is in stock. Of course, wait times may still be a major con here, so this option might not be as efficient as the Instacart method.
But if you have a general question days before your weekend shopping trip, you might be able to score a highly sought-after item and place it on hold. According to a Reddit thread of Costco employees, the decision on whether or not items can be held through a phone or chat request is up to each store's discretion.
At the end of the day, there's simply no guarantee when it comes to Costco, but these options may just save you a bit of time on your next shopping trip. Or, you could just throw all caution to the wind and spend your next day off at Costco without a game plan — in which case, good luck!