The Real Reason Some Chefs Return Their Michelin Stars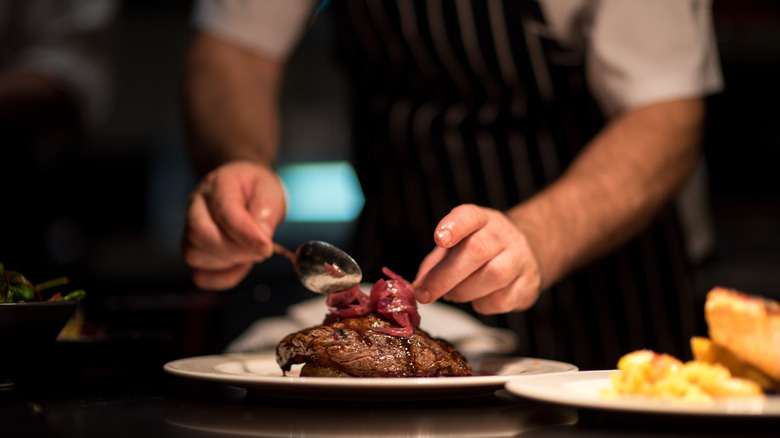 Shutterstock
Many chefs aspire and strive to win a prestigious Michelin star (or two or three), as BBC explains. But for many chefs, it can also be a big deal to lose a Michelin star. In an interview on Norwegian television, Gordon Ramsay explained that when he lost a Michelin star he began to cry, "It's a very emotional thing for any chef," (via CheatSheet). Apparently, not every chef agrees. In fact, there is a growing trend of chefs who are choosing to "return" their Michelin star.
There's just one slight problem. According to Michelin guides, chefs can't actually return their stars, because the stars are not awarded to the chef, but to the restaurant. "You can agree with it or you cannot, but you can't give it back," explains Michael Ellis, the international director of the Michelin guides, to Vanity Fair. Regardless of the technicalities of whether a Michelin star can be returned or not, why would a chef refuse the honor of being included in the iconic red book?
Maintaining a Michelin star can be too restrictive for some chefs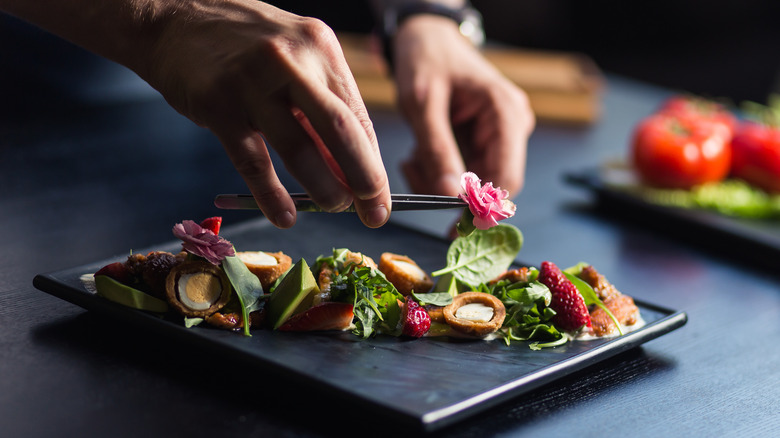 Shutterstock
Chefs have cited various reasons for wanting to return their stars. Julio Biosca wanted a simpler menu for Casa Julio, a sentiment that Frederick Dhooge echoed for his eatery 't Huis van Lede. Dhooge was also tired of keeping up with the fanfare that diners expected with every dish (via Vanity Fair). Karen Keygnaert of A'Qi told Vice, "You lose the freedom to do what you want as a cook." Sébastien Bras cited the huge pressure involved in his decision to give back Le Suquet à Laguiole's three stars (via Eater, citing AFP/Le Monde), while Olivier Douet didn't like "the onerous demands" that came with a Michelin star for Le Lisita (via The Telegraph).
Losing a Michelin star has led to lawsuits and depression (via CNN). On an even darker note, the prospect of losing a star may have contributed to chef Bernard Loiseau's suicide in 2003 (via Fine Dining Lovers). One chef who famously "returned" his Michelin star has no regrets: Marco Pierre White, the youngest chef to earn three Michelin stars, and arguably the one who started the trend returning stars, cherishes his freedom and "couldn't be happier" (via The Economic Times).