Here's How Much Hooters Employees Really Make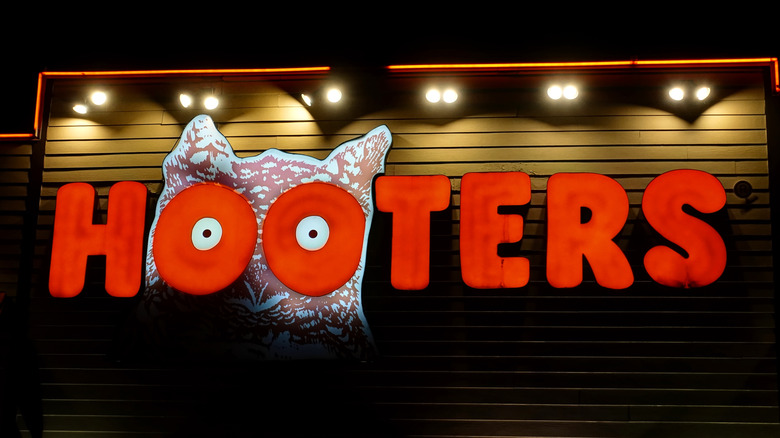 Shutterstock
Hooters is one of the most well-known restaurant brands out there. As per the restaurant's website, it all started with six entrepreneurs who decided "to open a place they couldn't get kicked out of." Soon enough, the idea took off and managed to create a sensation amongst its customers, especially those who love its classic bar food like the chain's chicken wings. There are now over 400 Hooters locations in several countries.
And what is it like to be a part of such a sensation and work full-time at the restaurant? As far as the Hooters brand is concerned, this is an opportunity of a lifetime that can make you rather popular among your friends. The restaurant insists that it ensures that its team members are paid handsomely. Yet this is also a tough job that requires employees to push themselves out of their comfort zones. Or, more plainly put, working at Hooters typically means showing a fair amount of skin, what with the little orange shorts and revealing necklines of Hooters Girl uniforms. 
"Being a Hooters Girl is an honor bestowed upon only the most entertaining, goal oriented, glamorous and charismatic women," Hooters claims. "Hooters Girls have that special gift for making every guest feel welcome." That may ring true for some former Hooters Girls turned celebrities, though not all remember their time there fondly.
How much you make at Hooters depends on your role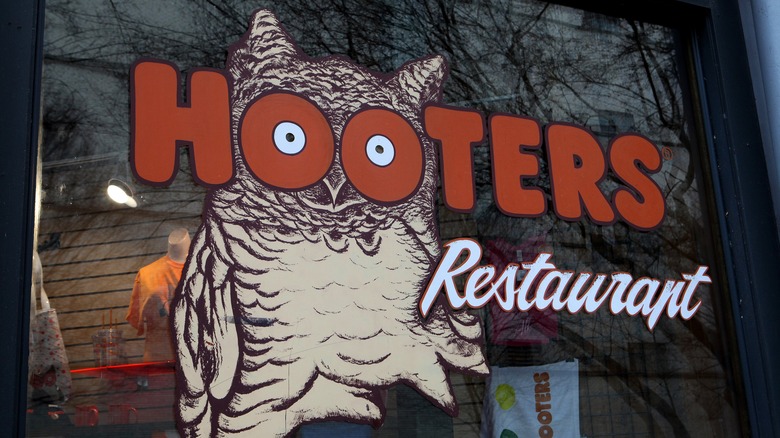 Raymond Boyd/Getty Images
What's it actually like to work at Hooters? On both Glassdoor and Indeed, the brand has a 3.8 rating, indicating mixed reviews. An ex-server at the restaurant wrote that it was "Quick and easy money if you hustle for it. Always a decent crowd." Yet, another former employee noted that, while fun, the work could be competitive and was inherently sexist.
The salaries at Hooter vary greatly depending on your role at the restaurant. According to Indeed, while line cooks are paid $11.75 every hour, kitchen team members get $11.22. Housekeeping staff members are paid $9.93 hourly, while cleaners earn $10.04. As for the servers, also known as "Hooters Girls", these employees report making around $8.80 hourly (via Indeed). If that seems low, it is. Per Statista, the median hourly wage for U.S. workers in 2019 was $15.35. Meanwhile, if they can become an assistant manager or restaurant manager, Hooters employees can make more than $43,000 per year, with general managers receiving an average reported yearly salary of $61,071.
According to Quora users, there is at least the potential to make more based on the tips a server receives. One former employee wrote that it wasn't rare for her to receive a 30 percent tip if her customers were happy with her service. Exact wages may also differ depending on where an individual Hooters franchise is located.