What You Didn't Know About Chipotle's Carefully Curated Music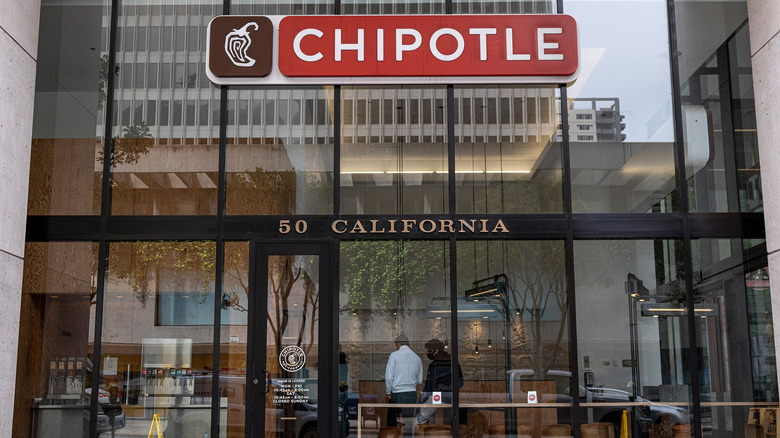 Bloomberg/Getty Images
When founding Chipotle, Steve Ells had a very particular vision. Particularly, he knew that the music played within the restaurant had to receive a special focus. So Christopher Golub, the founder of Studio Orca and provider of Chipotle playlists, remembered to Westword: "When [Ells] opened the first one, over on Evans, his belief was that he always thought music was an important part of the overall restaurant experience." Golub now assembles monthly playlists for thousands of Chipotle locations.
When describing the type of music that worked with Chipotle's atmosphere to Billboard, Golub came up with "unique, upbeat, cross-genre." If you are curious about how that sounds in practice, you can scan through a Chipotle playlist that was compiled on Spotify.
As one might imagine, more thought than simple vibing goes into the music. Even though he is an admitted Thom Yorke fan, Golub explained to Westword in a separate article that Chipotle could never play Radiohead, except for "Separator" and "Lotus Flower." The issue is the way they sound within the concrete and metallic confines of a Chipotle restaurant — it comes off as too abrasive.
How music influences the ecosystem of a restaurant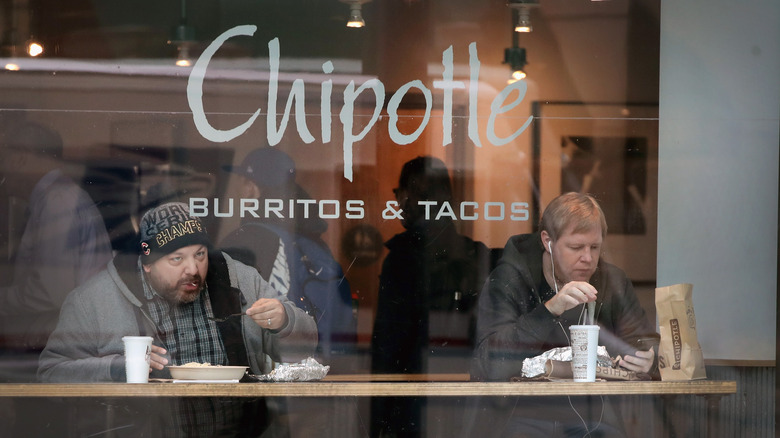 Scott Olson/Getty Images
One important part of Studio Orca's playlist composition is how it keeps in mind the flow of the day. Busier parts of the day play more frenetic songs while the lulls can sound more languid. In essence, they have revamped what Mental Floss considers the scientifically dubious practice of Stimulus Progression that Muzak developed in the '40s. Namely, when they provided workers 15 minutes of instrumental music with a forwards progression, more work was done.
A similar study conducted by researchers at Georgia State University in 2006, which was later posted on Science Direct, found evidence that background music may serve as an environmental factor that encourages people to consume more food.
Picking up on these signs, McDonald's Sweden hired Soundtrack Your Brand in 2014 to revamp their playlist. Forbes writes that the Swedish Retail Institute investigated the sales McDonald's made before and after the streamlining of the music and brand and found a 9% increase.
For Golub, however, the task of honing a playlist is not solely a cynical ploy for taking customers' money. "One of the greatest joys," he describes to Westword, "is when we see someone lifting up a cell phone and Shazam-ing a song, or just singing along to a song." If it leads to more sales for Chipotle, so be it.