The Newest Spice Shortage Might Just Ruin Your Summer Cookout Plans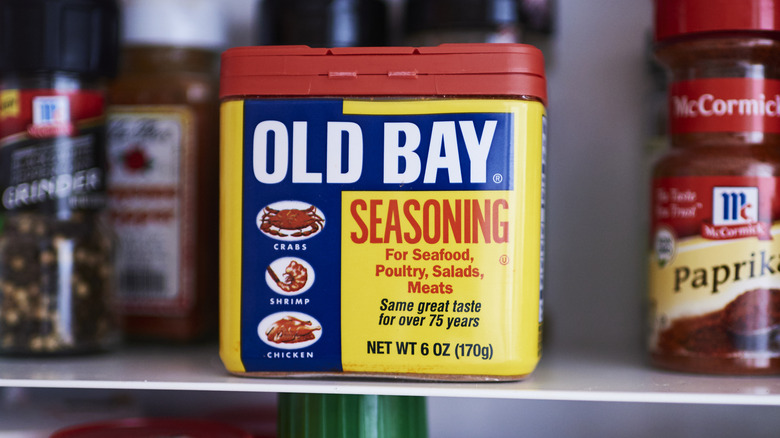 Bloomberg/Getty Images
Nothing makes spring feel right like a seafood boil or roasting some corn over an open fire. Thanks to McCormick's Old Bay seasoning, we can really make flavors pop and stand out when we cook outside this season, as we have for decades. According to Box Hill Pizzeria, Old Bay's iconic blend of spices and seasoning came together in 1939 thanks to German refugee Gustav Brunn. Named after a Chesapeake Bay shipping line, Old Bay took the U.S. by storm, eventually falling into the hands of McCormick. 
Today, the brand still does incredibly well. In fact, due to the pandemic and more customers cooking from home, the demand for the seasoning has grown exponentially. Unfortunately, McCormick has had problems meeting the high consumer demand for Old Bay and has even had to scale back the production of its other products to focus on cranking out tins of this classic seasoning (via Fox). The good news for Old Bay fans stems from the fact that lovers of this spice blend stay loyal to the product. Due to the massive popularity, McCormick has vowed to work day in and out to get Old Bay on store shelves and into our pantries. But despite everyone's best efforts, you might have a hard time finding this product in your area for awhile, so if you see any on store shelves, swipe it up while you can.
Are there any Old Bay alternatives?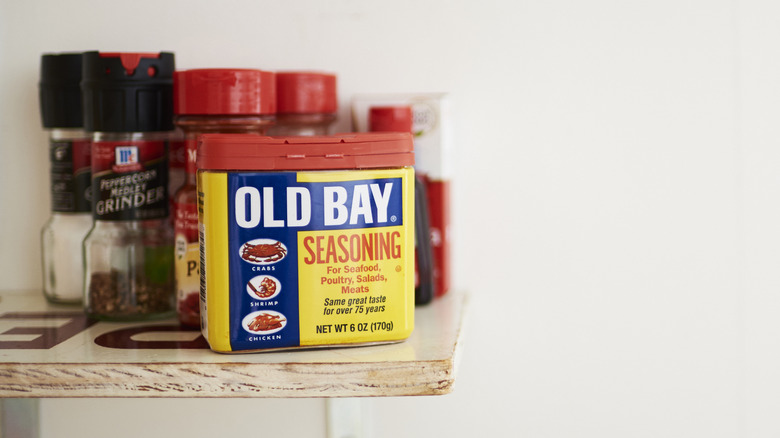 Bloomberg/Getty Images
Old Bay makes our lives so much easier by packing a world of incredible tastes into one convenient can, but don't assume you can't whip up your own spice blend to match Old Bay if you need to get by this summer. By grinding together celery salt, allspice, bay leaves, mustard seeds, cloves, and paprika, you can get an approximate flavor to this iconic seasoning (via Gourmet Sleuth). If you want to go simpler, you can also use either a crab boil seasoning mix, or even a pickle spice mix to give your food a similar lift that Old Bay can dish out.
With summer just around the corner, we want to start planning the perfect outdoor cookouts ASAP. Even if we might have a hard time finding Old Bay in our area, we have a few options at our fingertips and with a bit of tinkering, can come up with a spice blend that could match the rich flavors locked away in every tin of Old Bay. Keep your eyes peeled for the spice on your next grocery run and don't forget to grab it if you see a spare can. It might just have to hold you over for the summer until the supply chain gets resolved.