The Heartwarming Mentor Moment J. Kenji López-Alt Shared With Jacques Pépin
J. Kenji López-Alt is no ordinary food personality. According to his official website, Kenji, as he likes to be called, has juggled several diverse roles with ease, from New York Times food columnist to children's book author to the chef of a German-inspired beer hall. His first book, "The Food Lab: Better Home Cooking Through Science," was a bestseller.
López-Alt was studying biology at the Massachusetts Institute of Technology when he chanced upon his life's work — which didn't involve lonely hours spent in a science lab (via NBC News). He got a summer job after his sophomore year of college as a prep cook at a Mongolian grill. He was so good with food that within two weeks, he was promoted to cook — or, to be more exact, to "knight of the round grill." 
After changing his major to architecture and then graduating from MIT, López-Alt became a full-time restaurant worker, moving up the industry's ladder from chains to family-owned restaurants to fine dining. It was during these early years, as a humble line cook, that López-Alt first met famous French chef Jacques Pépin.
Jacques Pépin inspired Kenji López-Alt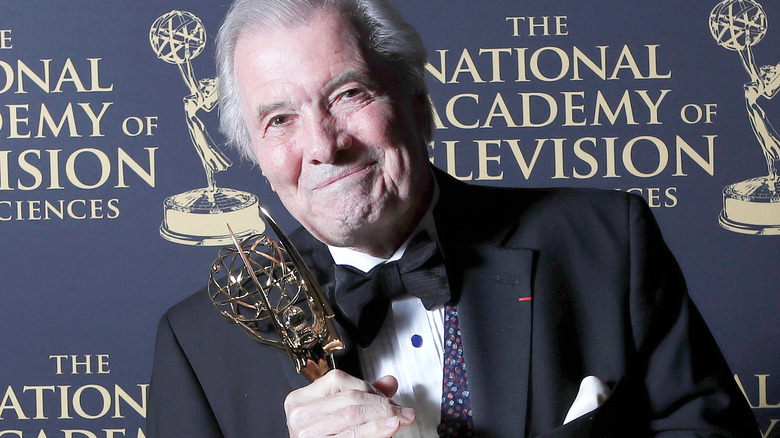 Shutterstock
In a recent Instagram post, J. Kenji López-Alt told the story about the first time he met Jacques Pépin. Be warned: The story is rather wholesome! The French chef's cookbooks are in the James Beard Foundation's Cookbook Hall of Fame, and he once co-hosted a cooking show with Julia Child (via PBS). Needless to say, López-Alt was starstruck. 
"I will never forget the first time I met Jacques," López-Alt said on Instagram in March. "I was a line cook at a restaurant and he came in for a meal. After his dinner, he came back into the kitchen to thank the cooks, even taking the time to talk to me about some problems I was having getting my pommes soufflés to properly puff up."
The moment showed López-Alt the kind of chef he wanted to become. "Jacques' warmth, humility, and ability to teach cooks of any level without judgment or ego is something to aspire to," López-Alt wrote on Instagram. He added that he was honored to be included in a video cookbook released by the Jacques Pépin Foundation: "Cook With Jacques & Friends: Volume 2." In the video book, López-Alt demonstrates his version of a Pépin recipe for onion soup. López-Alt encouraged his Instagram followers to contribute to the foundation. According to the Jacques Pépin Foundation website, its purpose is to teach culinary and life skills to people with barriers to employment.