The Nutritious Ingredient Swap Giada De Laurentiis Recommends For Minestrone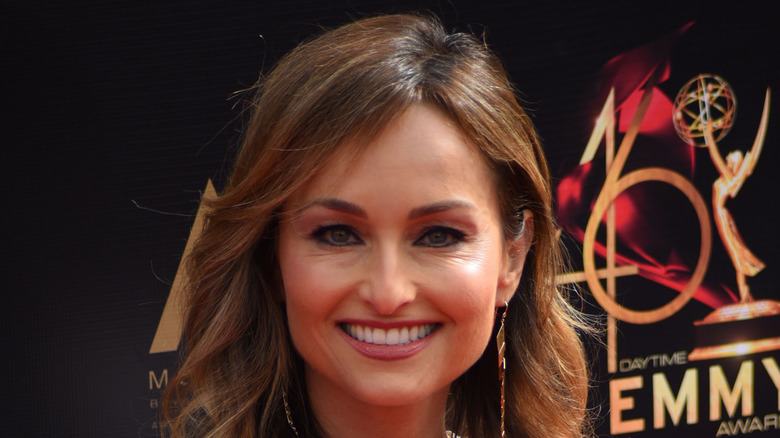 Shutterstock
When it comes to homestyle Italian cooking, no one does it better than Giada De Laurentiis. The celebrity chef's minestrone could win over even the pickiest eater, thanks to the umami infusion it gets via a parmesan rind and a hearty beef soup base (via Food Network). While De Laurentiis has taken this comfort food to new heights, she hasn't settled to stop there. In a recent Instagram post, De Laurentiis shared a photo of a minestrone hack that can change the way you view this soup. 
De Laurentiis posted a picture of her new take on minestrone soup alongside the caption "Minestrone classically features pasta, but this quinoa version is actually one of our favorite versions of the soup. Even better – you can make it 100% in the slow cooker." 
This inclusion of quinoa changes the entire way we approach this soup, but fans couldn't be happier. A ton of positive feedback has flooded the post, like "Literally just ate this for lunch" and "I have to make this!" Even if you haven't perfected your minestrone game, adding some quinoa into your soup can bring out new flavors, and it couldn't prove easier.
A new grain for a great minestrone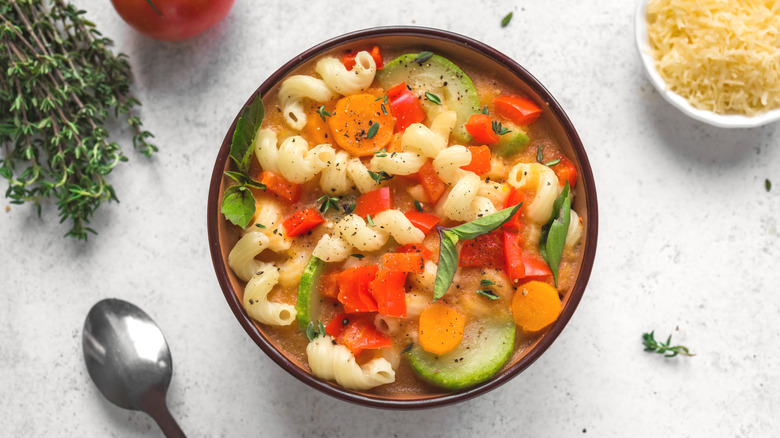 Shutterstock
In the full recipe rundown, De Laurentiis explains that replacing traditional noodles or rice with quinoa gives you a bolder final product with some real nutritional benefits (via Giadzy). The recipe otherwise takes the same approach as her classic recipe, serving as the perfect meal to help us transition to warmer weather. If you want to go gluten-free but prefer a more traditional take on the recipe, you can always feel free to add in some gluten-free pasta to give your soup some extra chew without causing any sensitivity issues (via Minimalist Baker).
No matter how you enjoy your minestrone, you can always find a version you love whenever you consult De Laurentiis. Her knowhow not only helps us elevate our favorite Italian classic at home, but her recipes give us greater perspectives in how to bring out deep flavors we otherwise might not even consider. Next time you need to warm up or just want a hot bowl of soup, give this minestrone recipe a try, and you won't want it any other way!