The Spice Staple Ina Garten Swears By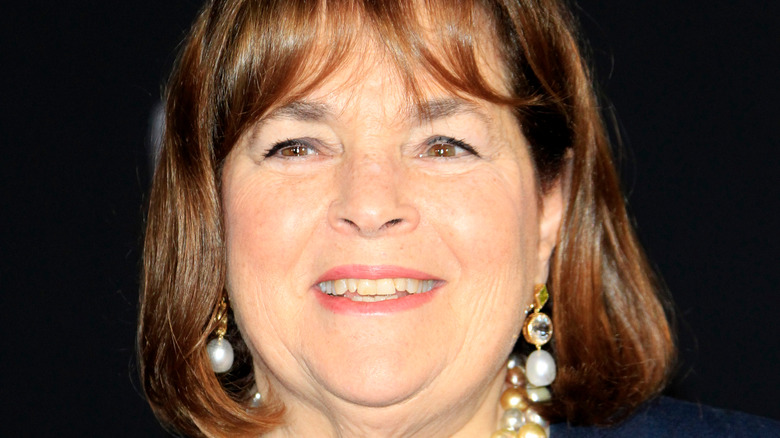 Shutterstock
Ina Garten, known to everyone as the Barefoot Contessa, makes meals that have a way of stimulating both the mind and the taste buds. In addition to the amazing recipes she serves up on her long-running Food Network show, she's also curated a few condiments and pantry items on her online store that take flavor to another level. While Grey Poupon mustard, Maldon sea salt, and Sriracha are high on Garten's list, there is another goodie that she considers essential (via Barefoot Contessa).
Garten is a big fan of Tellicherry Black Peppercorns. According to Williams-Sonoma, the exclusive point-of-purchase for Garten's favorite peppercorns, these babies have complex woodsy and citrusy notes. And, they can be used in a variety of ways, including in a brine, making a peppercorn crust for meats, or even enhancing a dough. 
Tellicherry peppercorns are a variety of black peppercorns and are the largest in the world (via Serious Eats). Additionally, they are in the top 10% of those peppercorns produced, making them the cream of the crop — literally.
Are Tellicherry peppercorns worth the investment?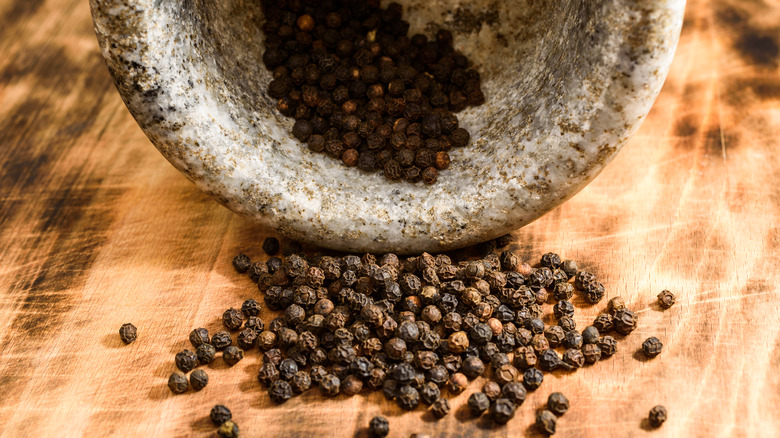 Shutterstock
Some characteristics of Tellicherry peppercorns, Serious Eats notes, are their pungency and the distinct flavor. This is due to the specific terroir that these peppercorns grow in, which is located on the Malabar Coast in India. Because of this, however, this type of peppercorn is quite pricey and may not be a fit for everyone's budget. While standard pepper or a less expensive peppercorn may work for certain dishes, there are a few that benefit from the use of Tellicherry peppercorns. For instance, Serious Eats says that if you're looking for standalone pepper flavor, the best is from a Tellicherry.
However, when Cooks' Illustrated tested peppercorns, the test kitchen found out that many brands were a blend of Tellicherry and other types. This is because, like other food sources, companies harvest and source their goods from many areas around the world "based on what is available and fresh," the publication says. So you don't have to put out a search party looking for Tellicherry peppercorns; you may have some in your pantry already and don't even know it. 
But whatever you do, don't skimp on the freshness. Using fresh ground pepper is more flavorful than already ground pepper. Ina Garten, lover of Tellicherry peppercorns, recommends grinding them in a mortar and pestle so you have a mixture of both fine and coarsely ground pepper in your dish (via Food Network).