Trader Joe's Fans Are Loving Its New Za'atar Spiced Salad Kit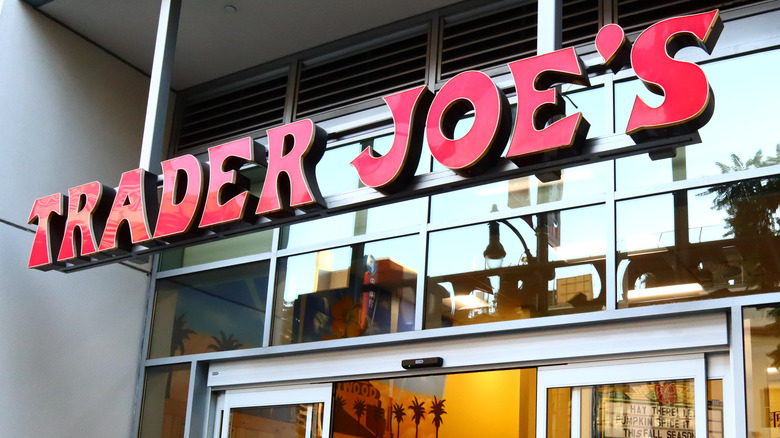 Shutterstock
Trader Joe's is full of fun surprises for its fans. With its unique theme, supportive staff members and massive collection of products, the brand has definitely made its mark in the food industry. According to Delish, the store's employees wear bright Hawaiian attire for a reason that's closely linked to its products. The brand explains, "We wear Hawaiian shirts because we're traders on the culinary seas, searching the world over for cool items to bring home to our customers." 
One of the greatest things about shopping at the grocery chain is that there are plenty of unique items that are available for purchase at the store. A piece by Eating Well recommends going for the store's mini avocados that can serve as a quick, nutritious snack. Want more? Try the Salted Peanut Butter Filled Pretzel Nuggets that are just 10 calories each and work well as a crunchy snack. Also, the Unexpected Cheddar is a big winner if you're looking for both quality and taste. Along those lines, if you're a fan of strong flavors, you need to hear this. Fans are currently raving about a new spiced salad kit that's both healthy and appetizing.
Trader Joe's new salad kit has been noticed by fans
An Instagram user recently posted a photo of the brand new Za'atar Tango Salad Kit with the caption, "A new salad kit just landed! It's filled with a blend of lettuces, dates, toasted sesame, salted pistachio pieces and seasoned flatbread strips with a cucumber yogurt dressing! How good does this sound?!" Before you ask, the kit is priced at $3.99. And yes, Trader Joe's fans are already excited. 
A customer wrote on the post, "Just had this today and it was so good!" Meanwhile, another shopper said that the kit is so delicious that even their 8-year-old child couldn't stop themselves from loving it. Another shopper added, "Really good, needed an inch more dressing. Refreshing summer salad!" The product has also managed to attract attention on Reddit. An enthusiastic shopper wrote that they are keen to try it because it seems so different than other products. Sounds like the perfect item to add to your shopping cart on your next Trader Joe's visit.