How Rich Is The Cheesecake Factory CEO And What's The Average Pay Of Its Employees?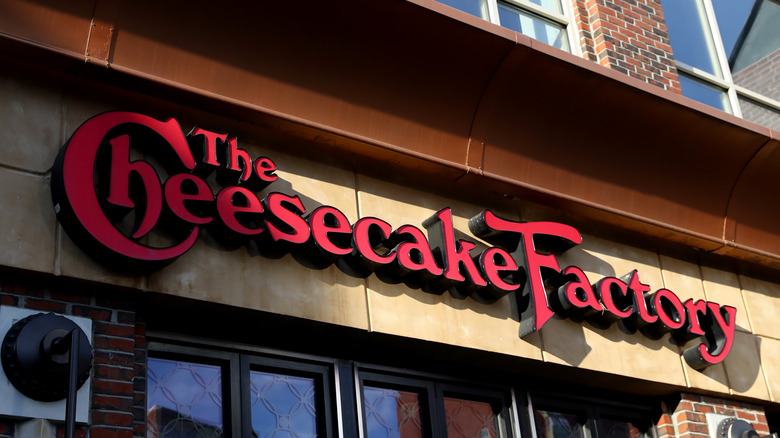 Maddie Meyer/Getty Images
Anyone that has been to The Cheesecake Factory can tell you that you're in for a palate-pleasing ride. Though the incredibly expansive menu — which will not be trimmed down any time soon, according to Eat This, Not That – can sometimes be intimidating, the large variety of meals to choose from makes each visit seem like an entirely new one. And it's not just the restaurant's customers that love it. The Cheesecake Factory also ranks in the top 20 in Fortune's "100 Best Companies to Work For" list, proving that employees seem to love it there, too. But is their take-home pay one of the reasons?
According to Indeed, line cooks for The Cheesecake Factory make an estimated average amount of $13.60 per hour. Servers, however, make a bit more at $14.15 per hour. Hosts are the ones who get shorted a bit as their hourly amounts are reported to only be $10.32. Shift leaders are paid on a salary basis and make an impressive $37,408 per year, while managers and senior managers bring home an annual salary of $56,173 and $59,109, respectively. Though each of these pay rates are applaudable, how do they actually compare to the net worth of David Overton, current Chairman of the Board and CEO of The Cheesecake Factory?
Overton's net worth is astronomical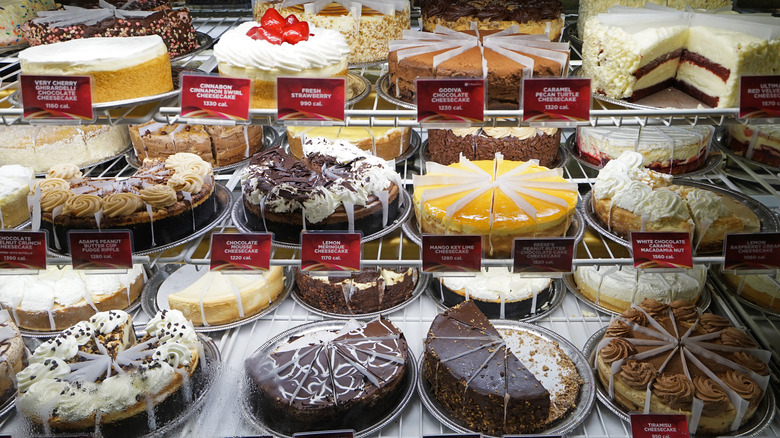 Shutterstock
CNBC notes that Overton helped his parents open the first official Cheesecake Factory in 1978 in Beverly Hills, and today he has a net worth higher than many CEOs in the food industry. According to Wallmine, as of February 2021, the top exec has a net worth of $182 million. So where does all of that money come from? Stocks, of course. In February, he was also reported to have sold 320,000 units of company stock worth $163 million — and since 2003, Overton has relinquished stock worth almost $12 million. Wallmine also notes that Overton brings in an additional $6,715,890 per year in his joint roles as Chairman of the Board and CEO of The Cheesecake Factory. 
If that seems like a large amount to be paid, his longevity says a lot. As the Cheesecake Factory website notes, Overton has helmed the titles since the company's incorporation in 1992 and is also its co-founder (alongside his parents, Evelyn and Oscar). Additionally, he has created three additional restaurant concepts that have each gone on to become popular, including Grand Lux Cafe, RockSugar Southeast Asian Kitchen, and Social Monk Asian Kitchen. With all of the success he has amassed from his brands over the years, Overton still seems to be incredibly gracious to his staff, receiving a 93% approval rating as one of Glassdoor's Highest Rated CEOs in 2017, says CNBC.