The Reason Someone Tried To Sue Little Caesars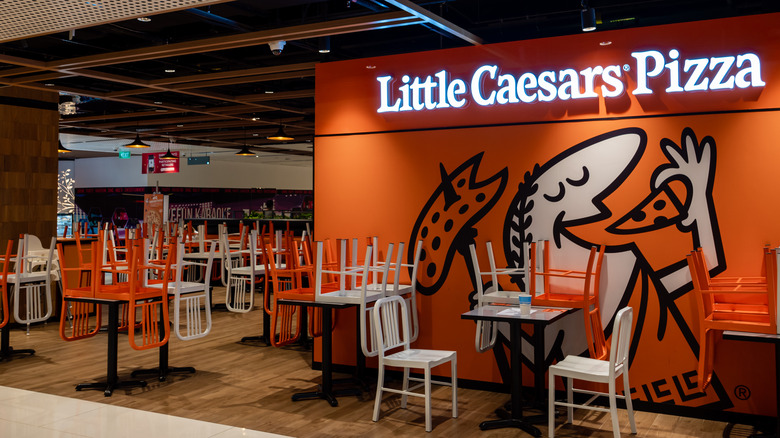 Shutterstock
In May 2017, a Little Caesars in Dearborn, Michigan, was sued for $100 million. The reason, as the Detroit Free Press reported at the time, was that the location advertised their pepperoni pizza as halal, but it was not. This caused a Muslim man to break the dietary restrictions of his religion on the eve of Ramadan as he ate the topping made with pork.
The article notes that this was not the first halal-related lawsuit in the Michigan town. In 2011, a similar complaint was made about McDonald's giving non-halal chicken to customers that specifically asked for menu items that upheld customs.
Unlike in the case of McDonald's, which quickly paid recompense to the tune of $700,000, the Little Caesars lawsuit grew dirty. In Detroit Free Press' coverage, the restaurant manager accused the plaintiff of asking for a halal sticker to be placed on the pizza box. A month after, Fox News shared an erroneous announcement made by Little Caesars that the case had been dropped after an investigation revealed the allegations were false. However, the plaintiff's attorney, Majed Moughni, explained that this was a lie, and that instead he and his client were filing a new suit with additional plaintiffs. "It appears that Little Caesars Pizza first lied to its Muslim customers by serving 'pork' pepperoni and now they are lying to the media by mistaking the truth," he told Fox News.
Sure enough, three days later in June 2017, it was reported that a second lawsuit had been filed against Little Caesars, claiming fraudulent advertisement and emotional distress.  
The Little Caesars case proceedings grew even uglier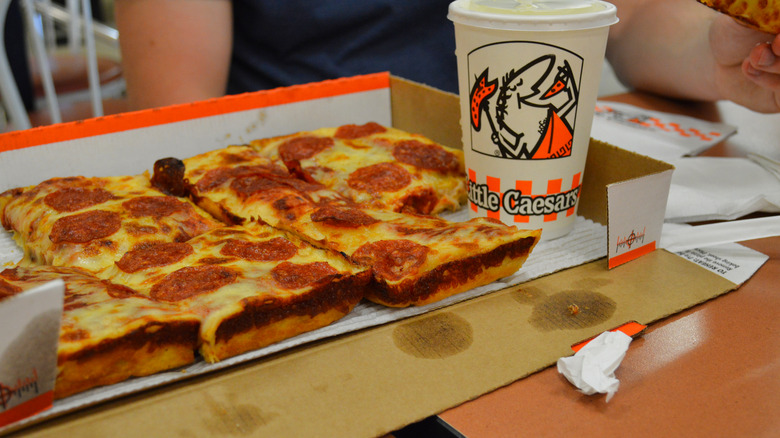 Shutterstock
The first of these lawsuits was dismissed in September of that year, according to news station KSDK. Though the plaintiff's attorney Moughni questioned why the restaurant's halal advertisements had been removed (hoping for evidence for his case), the store claimed they had taken down the signs because they had run out of stock. 
As Moughni stated, "The victory is they've conceded that they've been defrauding the community for a number of years, that they've removed the halal sign, and they removed the pepperoni from their stores." While the first case was dismissed, the second filing was allowed to proceed.
The battle continued until December of 2017 when Moughni dropped the remaining case. The reason, as WGRZ wrote, was due to a man sending him several racist threats on social media, including a public post that identified where Moughni's daughter went to high school. Charges were never brought against the man for the intimidation tactics. "It's a sad day in America when the resolution to an injustice is terminated by outside threats," the lawyer lamented. Though it surely isn't the first — or last time — restaurants have lied about what's in their food.