This Famous Chef Has The Most Michelin Stars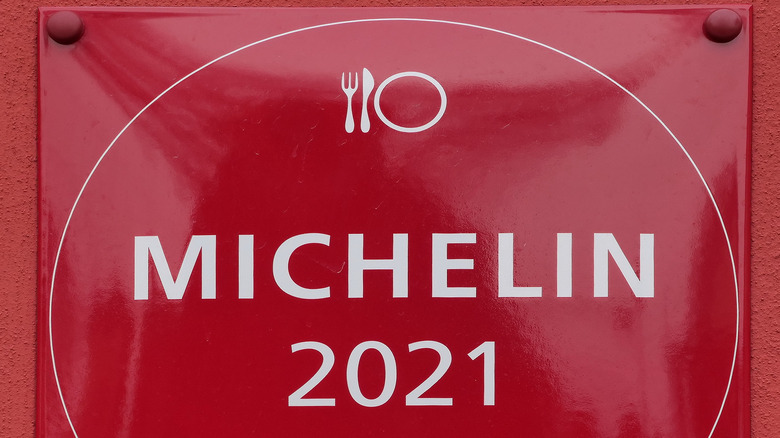 Shutterstock
Getting your name in the iconic red "Michelin Guide" and earning a Michelin star may be the highest honor in the culinary world (via Discover.Luxury). In that case, the biggest honor of all would be for a restaurant to top out at three stars, which Michelin awards to establishments that offer "exceptional cuisine, worthy of a special journey" (via BBC).
Given that Michelin has expanded its reach from Europe to the Americas and Asia in just the past 15 years, according to Michelin's website, the number of chefs who can claim at least one star has grown rapidly. Michelin publishes 28 guides in 25 countries, and the number of restaurants studded with awards now numbers in the thousands. 
Truly elite chefs can claim multiple stars. But who received the most Michelin stars in 2021? After Michelin published its guides this year, star watchers could pore through the volumes to find out which chef had that distinction. Alain Ducasse, a chef with restaurants around the world, received an impressive 19 stars, according to Twisted.
Alain Ducasse has earned Michelin stars in six countries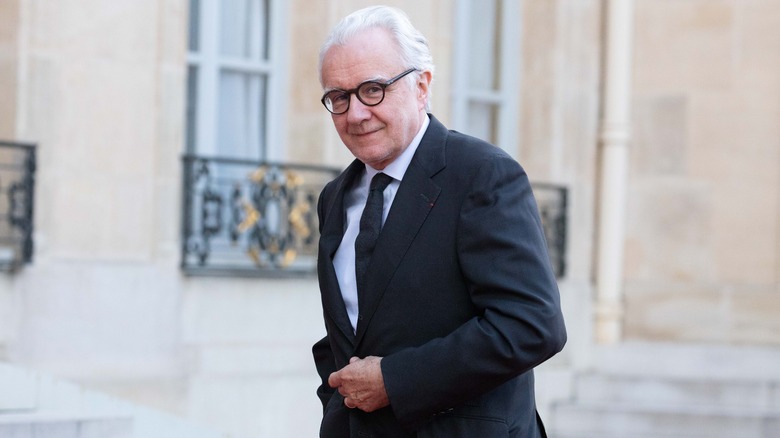 Bloomberg/Getty Images
French chef Alain Ducasse earned his first Michelin star in 1984 as the executive chef of La Terrasse in Juan-les-Pins, France (via StarChefs). He became the first chef ever to win six stars in a single year, in 1998 (via The New York Times). In another Michelin first, Discover.Luxury notes that Ducasse held three Michelin stars in three separate cities at the same time. In 2020, with 36 restaurants in six countries, Ducasse could claim at least one star in each of those countries, according to Fine Dining Lovers. While the 19 stars Ducasse earned in 2021 were impressive, he actually had 20 in 2020. Ducasse and his team may not be to blame for the loss, however. The COVID-19 pandemic may have had something to do with it. Twisted points out that of the 20 UK restaurants that lost stars between 2020 and 2021, 16 of them were simply closed and couldn't qualify for the honor. 
Only time will tell if Ducasse becomes the chef with the most Michelin stars ever. He has racked up 21 in his lifetime, according to Discovery.Luxury. The all-time record star holder is the late chef Joël Robuchon. Named "cook of the century" in 1990, Robuchon received 32 Michelin stars in his career, per NBC News.