Here's How Much Dunkin' Employees Really Make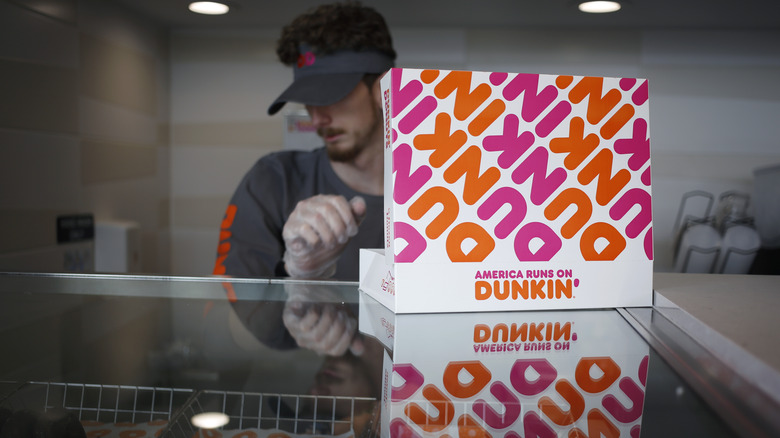 Bloomberg/Getty Images
Good donuts aren't that hard to find, especially if you're lucky enough to live near a Dunkin' location. Founded in 1950 by Bill Rosenberg, the global brand has grown from just one small shop in Massachusetts to a franchise business operating more than 11,000 locations worldwide that serve more than 3 million customers every day (per the official website). And with that many locations under its belt, it's no wonder bankers have called Dunkin' a "takeover target" for larger brands adding to their portfolio, according to the New York Times. And in 2020, that's exactly what happened.
While CNN notes that Inspire Brands acquired Dunkin' for $11.3 billion last year, does that necessarily mean a pay raise for workers came with it? One might assume that could be the case since the company landed on the 2020 Forbes list for "Best Employers for New Grads" (as well as being named one of 2019's "Best Employers for Diversity"), but competitive salaries may not be the thing that keeps workers retained.
Most Dunkin' employees make around $10 an hour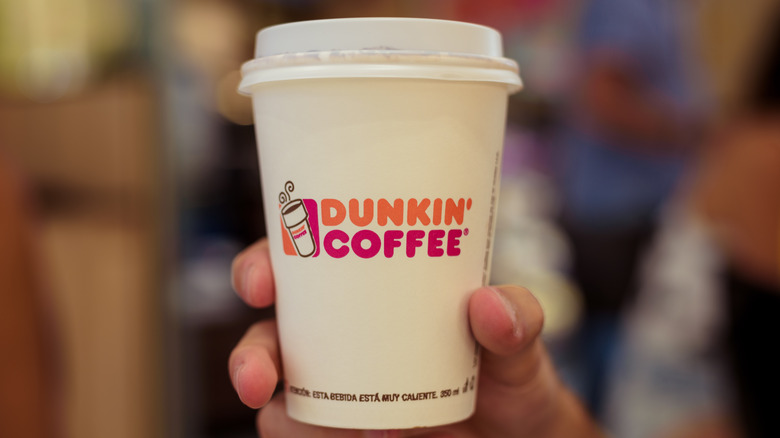 Shutterstock
According to Indeed, the company's baristas (aka the coffee makers/cashiers) make an hourly average of $10.28. Crew members, on the other hand, make a bit more with their pay rate coming in at $10.41 per hour. Shift leaders also have an hourly pay that falls around $10.79 while bakers bring in $10.91 per hour — a bit surprising since they are the star players of the Dunkin' company after all.
For those in a more experienced role, however, Glassdoor notes that assistant managers can average around $13 an hour, while managers — who are paid a yearly salary — earn around $38,981. Those that hold the title of store manager make an estimated $36,647 per year while general managers and restaurant managers bring home a respective $41,033 and $41,147 yearly. 
Of course, it's important to note that these pay rates can differ based on a number of factors including location, job duties, and level of experience.