Everything You Need To Know About The Fake Biden Beef Ban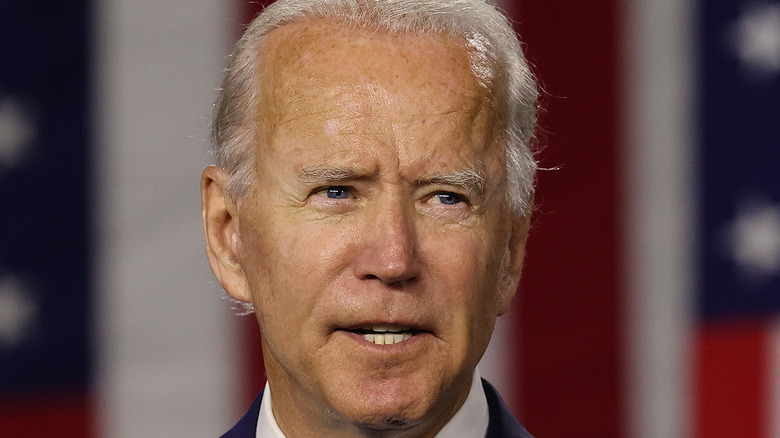 Shutterstock
In the last few days, an alarming rumor has been doing the rounds. As reported by CNN, it's being claimed by certain individuals that President Joe Biden intends to eliminate red meat to a large extent in a bid to help the environment. Rest assured, this is false and an alarmist rumor at best. Where did it all begin? The origin can be traced to a Daily Mail piece that was published on April 22 with the headline, "How Biden's climate plan could limit you to eat just one burger a MONTH, cost $3.5K a year per person in taxes, force you to spend $55K on an electric car and 'crush' American jobs."
The piece went on to claim that Biden's climate goals could mean major changes for Americans including drastically limiting their red meat intake. To be clear, the article made the claims simply because Joe Biden said at a virtual climate summit on April 22 that the U.S. will focus on reducing greenhouse gas emissions by at least 52 percent by 2030. However, the president did not utter a word about red meat consumption.
There is no beef ban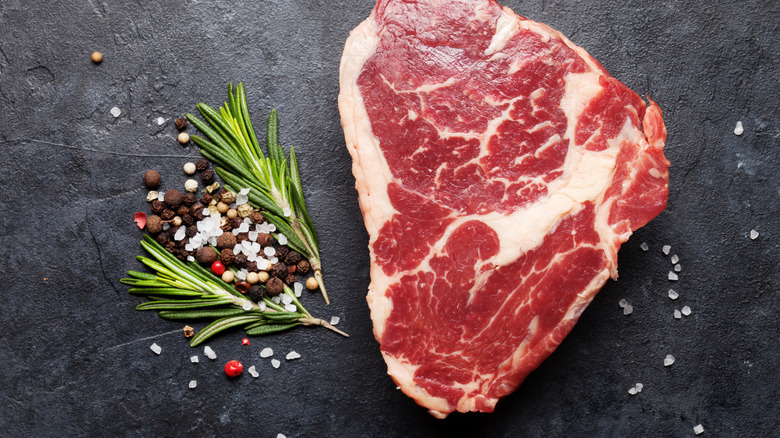 Shutterstock
As per a Vox piece, Joe Biden's suggestions to reach America's climate change goals have simply included "reducing emissions from cars and power plants." Biden hasn't spoken at all about meat in any of his policies related to climate change. According to CNN, The Daily Mail piece sought inspiration from an earlier study published by the University of Michigan which examined how a change in diet, particularly a reduction in beef consumption, could help control greenhouse gas emissions. 
Here's the kicker: The study was conducted before Joe Biden was even announced as the winner of the Democratic nomination before the Presidential elections. The paper is not linked to Biden in any way and the president has never spoken about the study. Yeah, you read that correctly.
According to USA Today, the president has only mentioned finding ways to focus on more "sustainable infrastructure, mitigation initiatives, and other investments." He also said that there would be more emphasis placed on "climate-related financing for low-income countries by 2024." 
Again, Biden doesn't intend to ban beef in any form in the U.S. This was acknowledged by the Secretary of Agriculture, Tom Vilsack (via Politico). He said, "There is no effort designed to limit people's intake of beef coming out of President Biden's White House or USDA." He added that games are sometimes played in the world of politics and issues are included in conversations without any kind of fact-checking.