How Contestants Really Get Cast On Guy's Grocery Games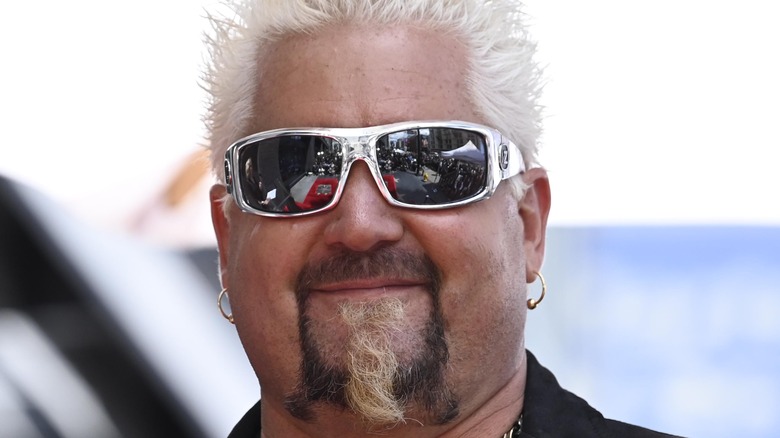 Frazer Harrison/Getty Images
As a television personality and a celebrity chef, Guy Fieri knows what works well for his fans. As per the chef's website, Fieri has used his vast experience in the food industry to entertain viewers with shows such as "Guy's Big Bite," "Diners, Drive Ins and Dives," "Guy's Grocery Games," "Tournament of Champions," and "Guy's Ranch Kitchen." The chef's vibrant personality coupled with his relentless passion for food have made his shows rather popular.
Consider "Guy's Grocery's Games," for example. The show, as per Food Network, really takes its participants for a rollercoaster ride filled with intense drama, lots of food, and a healthy dose of competition. Contestants are required to face-off against each other while picking out a specific set of ingredients from Flavortown Market, then prepare an unforgettable meal in a short span of time. And Fieri's number one tip for winning the show is simple: he says that seasoning is crucial to get the dish right (via Food Network). 
Also, here's a fun fact: producers of "Guy's Grocery's Games" decide its proceedings carefully. Everything you see has been meticulously planned, including their strategy for picking contestants to be a part of "Guy Grocery's Games." 
It's a tough process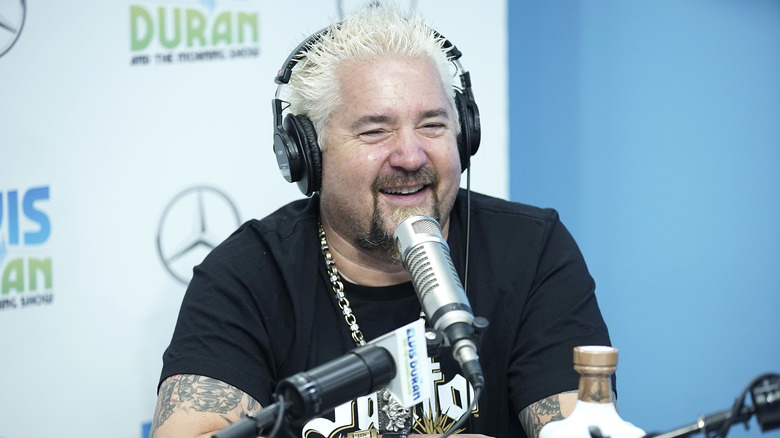 John Lamparski/Getty Images
Fieri is very particular about choosing participants to compete on "Guy's Grocery Games," and he and the producers put a lot of thought into deciding who makes the cut. There are two ways to find the potential participants: either the producers hunt for promising chefs themselves (via the Memphis Flyer), or they filter through applications from chefs who're keen to give the show a go. 
The chefs who seem like they could be potential participants on Triple-G need to prove to the producers that they have what it takes to thrive. To that end, they're requested to do things like send in pictures of the dishes they're extremely proud of in a bid to impress the producers. Hopeful competitors are also asked to participate in many Skype sessions and interviews. Whew! That sounds very intense.
One firefighter from New Jersey, AJ, who was previously a part of the show said that the long wait wasn't in vain. "While it was a long process, it was totally worth it in the end," he revealed.