Tom Colicchio Can't Believe This Food Network Show Got Made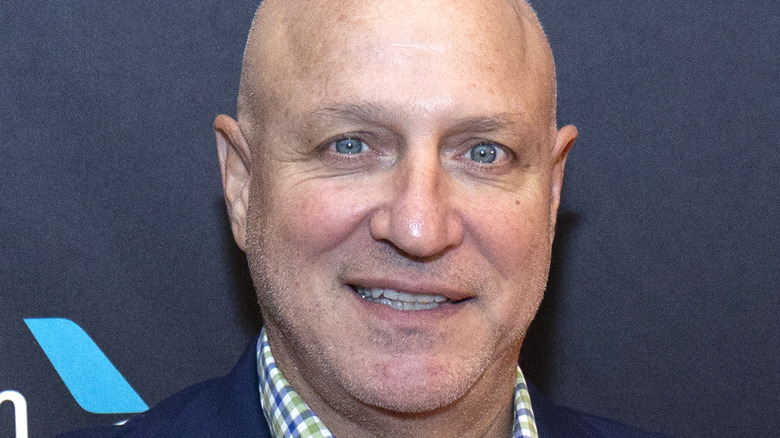 Santiago Felipe/Getty Images
Tom Colicchio is no stranger to sharing his opinion. One of the celebrity chef's job titles on Bravo's "Top Chef" is judge, after all, and he has been on the show since its inception in 2006 (via IMDb). So it's no surprise he isn't afraid to share his thoughts outside the kitchen, too.
It's fair to say, Colicchio knows television, and he's more than just a pretty face in front of the camera. Colicchio has producer credits on four different shows, according to IMDb — "Top Chef," since 2009, but also "Top Chef Masters," "Best New Restaurant," and the documentary "A Place at the Table." His opinion might count for something, therefore, when it comes to good and bad pitches for TV shows. Then again, Colicchio was far from a natural when it came to the small screen. He told Bon Appétit that his first-ever on-camera experience, on "Live! with Regis and Kathie Lee" in 1991, was so nerve-wracking he thought that first TV appearance would be his last. 
Years later, a much wiser Colicchio suggested that he was surprised to see that the pitch for one food-competition show ever got the green light.
Tom Colicchio was not impressed with the Guy's Grocery Games concept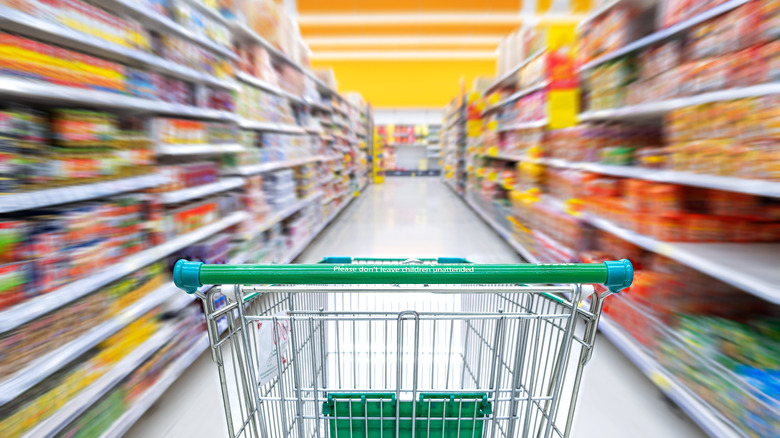 Shutterstock
When Tom Colicchio appeared recently on "Watch What Happens Live with Andy Cohen @ Home," the host asked him whether there were any cooking shows that made him wonder, "How the hell did this get made?" Colicchio came back with the Food Network's "Guy's Grocery Games" (via Bravo). If you've seen the show, you know how it works. Chefs hit the grocery-store aisles to snag ingredients for what they hope will be the winning dish. 
"'Guy's Grocery Games' is just hilarious," Colicchio told Cohen. "I always say to myself, 'How did that get made?'" He went on to say, "It's great, it's fine," clearly not wanting to sound too mean. "But again, I want to hear that pitch. Like, 'We're going to go to the supermarket, we're going to run around the store, and we're going to cook food,'" Colicchio laughed.
Colicchio could have chosen another strained cooking-show premise out there, like "Cutthroat Kitchen" — a show in which chefs bid on ways to sabotage their opponents in order to gain a competitive advantage. And while both of these shows are fairly extreme, the innovations in food show ideas aren't likely to stop. What will they think of next? And what will Tom Colicchio have to say about it?