Florida's Over-The-Top Response To Its Massive New White Castle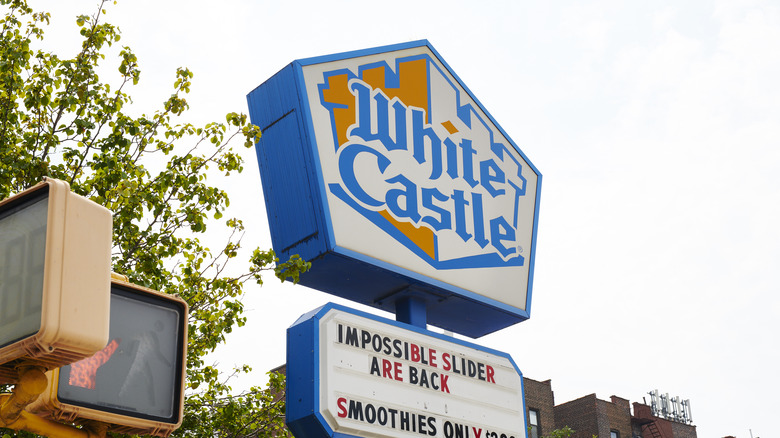 Bloomberg/Getty Images
Florida has a ton of great restaurants, but until recently, the Sunshine State lacked a proper White Castle. According to WTSP, the chain left the state about 50 years ago due to issues caused by the locations operating too far away from their central supply centers. Decades later, the chain has returned in full force, opening a new restaurant that has caused quite a stir. 
According to USA Today, White Castle opened their latest location in Orlando, and it has not disappointed. The massive 4,567 square-foot restaurant opened its doors at 8 a.m. on Monday and immediately faced a stretch of cars waiting to place orders. According to some reports, the wait lasted up to four hours due to the sheer amount of hungry patrons on their way to Disney World. Ordering inside didn't prove any easier, as USA Today notes the excitement caused the restaurant to place a firm limit of 60 sliders per order. While you might not get a chance to order over 60 burgers in one order, the menu did feature the unique "crave pallet" for $6,200 that came with 6,920 sliders.
A Northern chain that all of Florida loves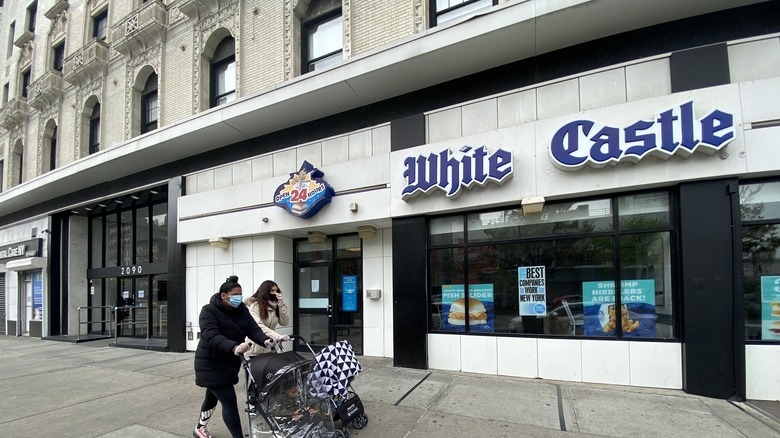 Rob Kim/Getty Images
If you live near Orlando, you have to make the journey to grab a slider from this time-tested establishment. According to Q105, Uber Eats only delivers the restaurant's famous fare if you live within 15 minutes of the restaurant, meaning that Tampa Bay residents and anyone in the surrounding communities have to make the road trip down to score some of these sliders. The chain couldn't believe the outpouring of love. The president of White Castle responded to the wave of popularity, telling Today "We have been humbled and honored by the warm welcome we have received to date from the Central Florida community."
If you live in Florida and feel ready to brave a four hour line of traffic to get some sliders, make your way to what Today calls the "world's largest White Castle" and get ready for an experience the state hasn't felt in decades. With this much attention, we can only keep our fingers crossed that the chain opens up even more locations in the Southeast and can help us bring home a bag of burgers whenever a craving strikes. In the meantime, start planning your expedition and get ready to find some creative ways to beat the traffic getting to this massive White Castle.