Gordon Ramsay Is Turning His Popular YouTube Series Into A Cookbook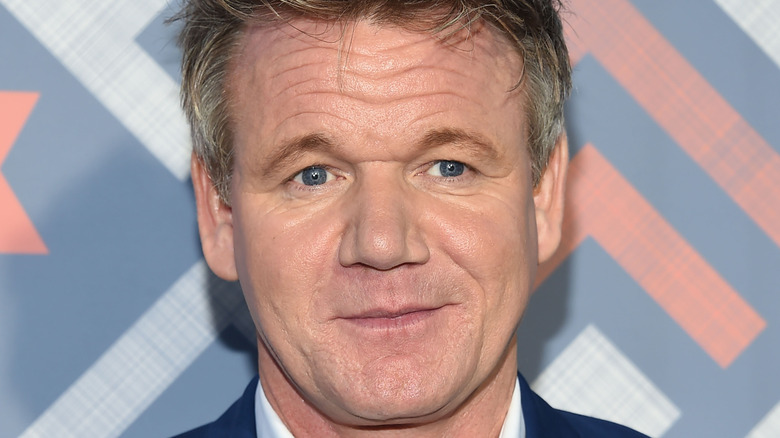 Shutterstock
Gordon Ramsay's YouTube series "Ramsay in 10" is set to be translated into a cookbook. Hodder & Stoughton, the book's publisher and a subsidiary of Hachette, explained to The Bookseller that the book, which will also be called "Ramsay in 10," will be released later this year on October 14. It will feature 100 recipes all following the same 10-minute time limit as those Ramsay has previously debuted on his YouTube channel.
"'Ramsay in 10' will inspire readers to get organized in the kitchen to produce something amazing and flavorsome in a super short timeframe," Editorial Director Nicky Ross said. "What started out as an original concept for Gordon's online community, became something so much bigger, that was fast-paced, full of energy and challenged the chef to see what could be achieved in just 10 minutes using fresh ingredients and clever shortcuts."
On their website, Hachette teased chicken souvlaki, a microwave sticky toffee pudding, and one pan pumpkin pasta from the book. Considering how the 10-minute sea bass with Israeli couscous Ramsay shares on his website includes sliced garlic, eggplant, and onions, it's likely that the estimated times may play fast and loose with the required prep work. Either way, it promises to be filled with easy, relatively quick recipes of good quality. 
Ramsay was ahead of the home cooking show curve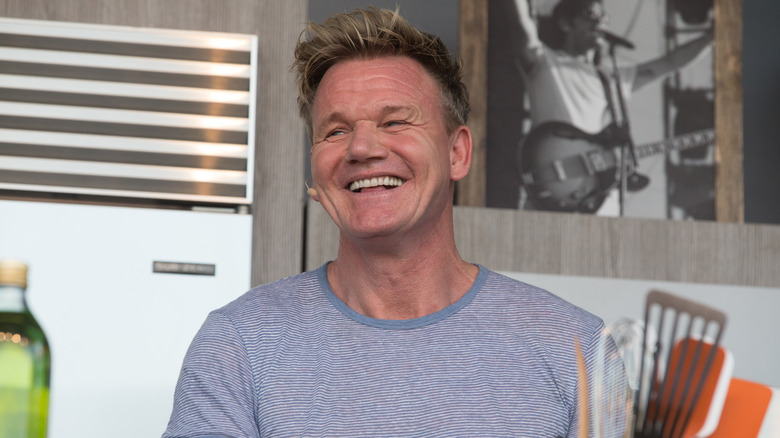 Shutterstock
When publications cover the "Ramsay in 10" YouTube show, they tend to focus on the series as quarantine viewing in the vein of so many other cooking shows that have adapted to the ongoing pandemic. Life Style Asia describes "Ramsay in 10" as "Shot by his three daughters in his home, Ramsay's IGTV quarantine cooking videos offer fast, easy recipe ideas for families stuck at home." Under a very long about Gordon Ramsay section for Restaurant News, Ramsay's PR person highlighted how the show "went live during the global Covid pandemic and will return in 2021."
But these descriptions just aren't true, as the show was conceived and launched before anyone had even heard of COVID-19, let alone lived under its disruption. Of course, with the pandemic hitting, the show takes on a new sense for cooking when strapped for time. However, the first episode, in which Gordon Ramsay cooks a shrimp scampi in under 10 minutes, was uploaded to YouTube on September 19, 2019. So, Ramsay managed to be ahead of the curve of celebrity chefs presenting home-shot videos of them cooking. It's just another example of how one of Ramsays's real abilities as a celebrity chef is managing his presence on social media.