Wendy's Is Giving Away Maple Bacon Chicken Croissants. Here's How To Get One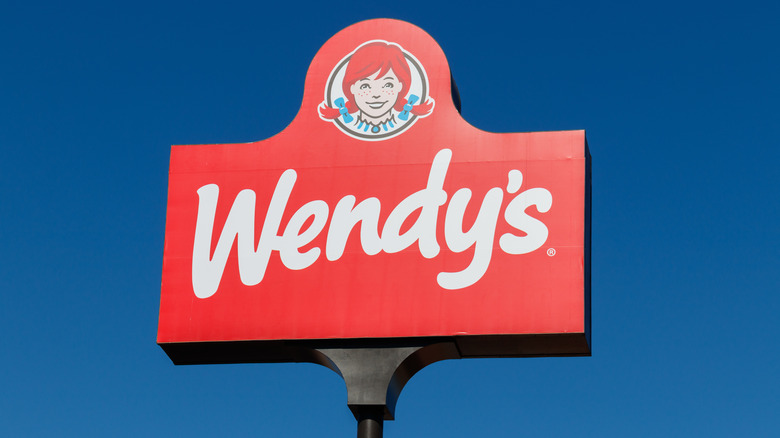 Shutterstock
Wendy's loves to give away their signature Maple Bacon Chicken Croissants. According to Thrillist, the fast food chain handed out these crowd-pleasing sandwiches back in July 2020 to help get people in for breakfast. For a restaurant that only brought back its morning menu a few years ago, this bold move easily got people talking and excited to visit the chain to start their day (via Forbes). Wendy's once again has a plan to get everyone visiting their restaurant in the morning, with the tempting allure of their signature chicken croissants.
According to Delish, hungry patrons can pick up a free Maple Bacon Chicken Croissant with any breakfast order starting today until May 9. These sandwiches consist of a combo of chicken breast meat, smoked applewood bacon, and maple butter squeezed in between a croissant. Each item usually goes for $3.99, making it a great add on to any breakfast. Like all good deals, you have to jump through a few hoops. The sandwich comes free with a breakfast order, meaning you can't walk away without spending a bit of money. You also have to order through the app to qualify for the promotion.
The perfect breakfast deal for every Wendy's fan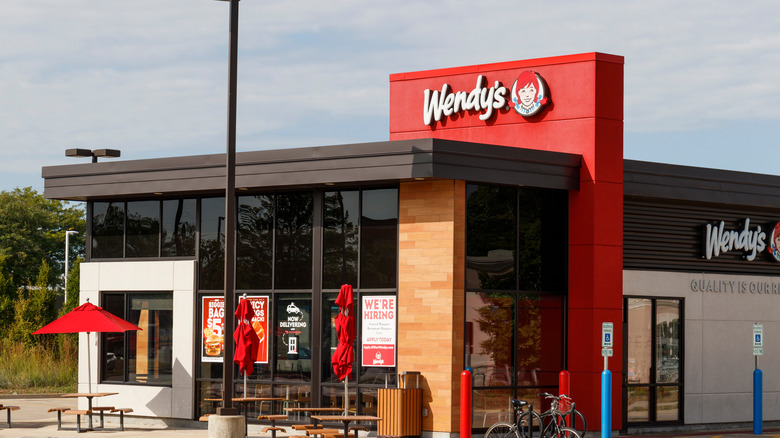 Shutterstock
Make sure to get a move on to snag this deal. According to Chewboom, you need to grab this item while the restaurant serves breakfast, so don't assume you can wait to chow down on this early-morning sandwich. When you order breakfast in the app and don't automatically see the item added to your cart, don't panic! Claim the deal in the offers section of the app to add it into your breakfast order for no extra charge. With a deal this delicious, you have nothing to lose, so make sure to try out this offering.
If you have never enjoyed this signature Wendy's breakfast item, the time has finally arrived to indulge in this mouthwatering morning meal. Don't sleep in on this deal — plan out your breakfast this week to enjoy all the decadent flavors this croissant sandwich has in store for you. After one bite, you'll understand why this sandwich has won fans over and why Wendy's wants you to experience this masterpiece of a menu item.