Here's How To Become An Inspector For The Michelin Guide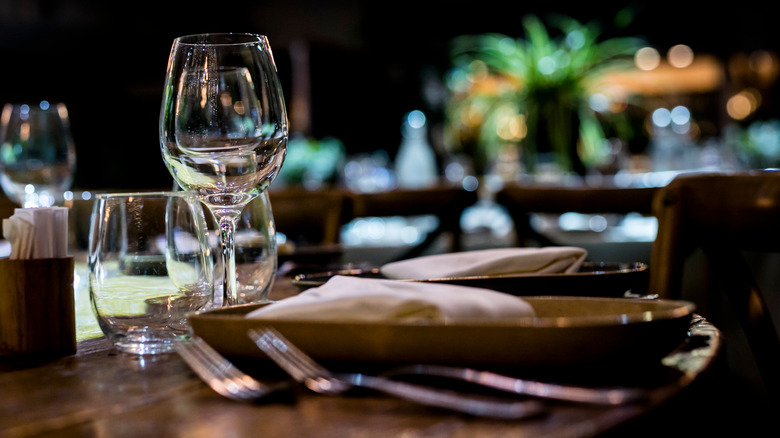 Shutterstock
For those obsessed with the enticing world of food, is there anything better than getting paid to eat in some of the best restaurants across the world? Probably not. Traveling to different countries to sample fine dining from a range of restaurants is what dreams are made of, at least for culinary aficionados who live and breathe food. For those foodies, one of the world's best jobs — becoming a Michelin inspector — probably feels up there with becoming an astronaut. But we're here to tell you, it's easier than you'd think.
From Mexico to Monaco, the famous red Michelin guidebook has set an international standard for high quality food and service from establishments, thanks to its army of anonymous food inspectors. Scattered all over the world, these loyal inspectors taste, deconstruct, and study every detail of every dish they come across, determining whether or not a plate is worthy of a star (or two), a Bib Gourmand, or a shoutout in the guide, per Fine Dining Lovers. It's a tough job, but somebody's got to do it. Who is capable of this task? Well, turns out it's anyone, really.
The next Michelin inspector could be you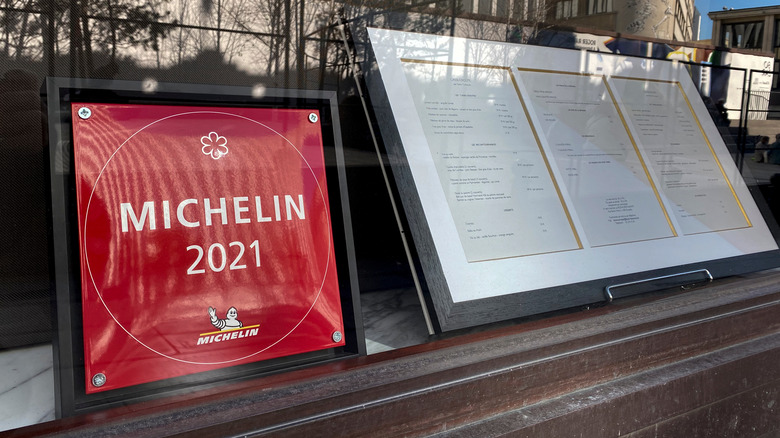 Shutterstock
Think you got what it takes to judge the culinary world? You just might, if you have the right skills. With a set of great observational abilities and a keen eye for detail, according to CNN, inspectors must be equipped with knowledge of food trends, as well as the ability to spot potential talent waiting to be discovered. "The ideal candidate is preferably a chef, but we also have some managers, some people that have focused on wine," said Rebecca Burr, the Michelin Guide editor for Great Britain and Ireland in 2017, to CNN.
According to Michelin, the position of inspector requires a minimum of five years related experience in the food industry, as well as some serious knowledge when it comes to ingredients and culinary techniques. Not to mention, a potential inspector should have proper understandings of the "cuisine and culinary fundamentals" that are absolutely vital to the inspection process. Aside from knowing what foie gras is, inspectors are also required to know that discretion is a huge component — unfortunately, you won't be able to share your fancy food adventures to Instagram. If you fit the script, keep an eye out for potential additions the Michelin Guide team might have, you never know if you'll be the next inspector.