Costco Shoppers Are Loving These Mini Vegetarian Frittatas
When you want to start the morning in luxury, nothing beats a frittata. These custards filled with savory fillings, like vegetables, meats, and cheese, cook in a frying pan and require a blend of cream and eggs to get the perfect texture (via The Spruce Eats). These mouthwatering delicacies are easy to enjoy, but whipping one up can prove tricky. Luckily, Costco has the answer and frittata fans can't hold back their excitement.
Instagrammer @costcobuys discovered that Costco now sells veggie bacon, potato, and egg frittata bites, and posted a picture of the item alongside the caption: "...Back in the freezer section at select Costco locations! We absolutely LOVE these, they're such a delicious way to get more veggies in our diet (especially if you're a picky eater)! Veggies are the first and primary ingredient, plus they're gluten-free, soy free, are peanut/tree nut free, keto-friendly, and have 5g of protein for only 80 calories." The Instagrammer pointed out that these bites are completely vegetarian, as the "bacon" is actually made from smoked pinto beans. They suggest preparing them in the microwave for 45 seconds or popping them in the toaster oven for 18 minutes.
A breakfast staple that has people talking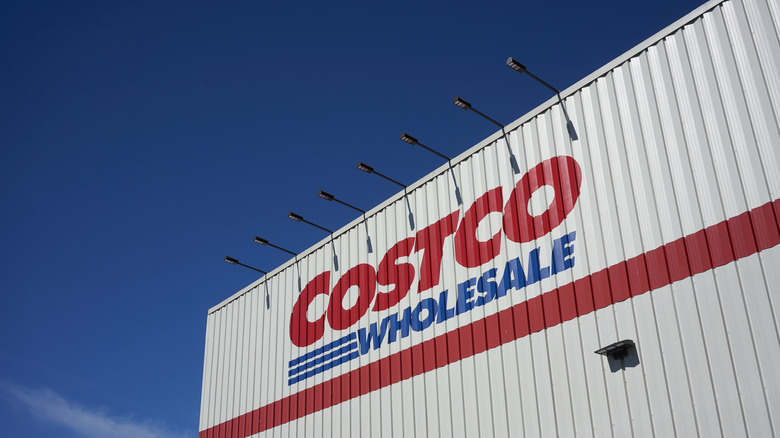 Shutterstock
Fans can't hold back their excitement for the product. The Instagram post has since received over 750 likes and multitudes of positive replies, like: "Yah! I've been looking for this for over a year! Spinach egg white has been around too long," and "Definitely adding to my Costco trip just hope my Costco has them." According to Veggies Made Great, this signature product features a winning blend of cauliflower, potato, onions, and veggie bacon made from pinto beans — perfect for anyone pursuing a vegetarian diet. The product also lacks gluten, tree nuts, soy, and peanuts, making it a great option for all kinds of eaters.
If you want to kickstart your morning with a delicious and simple meal, make sure to pick up a pack of these new frittatas on your next grocery run. After one bite, you'll see why so many shoppers have fallen for the decadent flavors wrapped up inside. Just make sure to grab some of these staples while you can. Costco has the habit of snatching up some great items right when it seems like they'll last forever.