The Trick To Growing Garlic At Home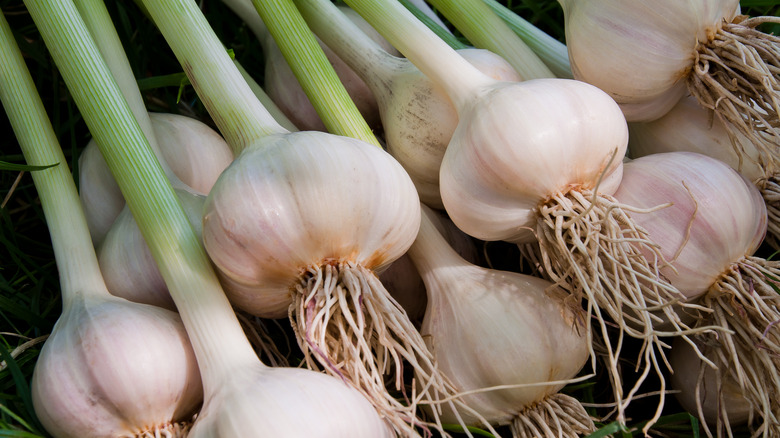 Shutterstock
Who doesn't love garlic? Whether you're making Thai or Italian, garlic is one of the most common elements in kitchens across the world and one of the cheaper ones at that. With so much emphasis on biological and local foods these days, what better way to truly know your garlic than to raise it up from the soil yourself? With a couple of simple tips, it shouldn't matter what shade of green your thumb is.
According to The Spruce, there are more than 600 different types of garlic seeds. Luckily, you don't need a Ph.D. in garlicology to figure out which is the best type of seed to pick. Garlic gets broken down into two distinct varieties — hardneck and softneck. This is where the real trick of garlic growing comes into play, as hardneck garlic grows better in places with harsher winters and wet springs, while its softneck counterpart does a lot better in warmer climates (via The Spruce).
Where and how to plant your garlic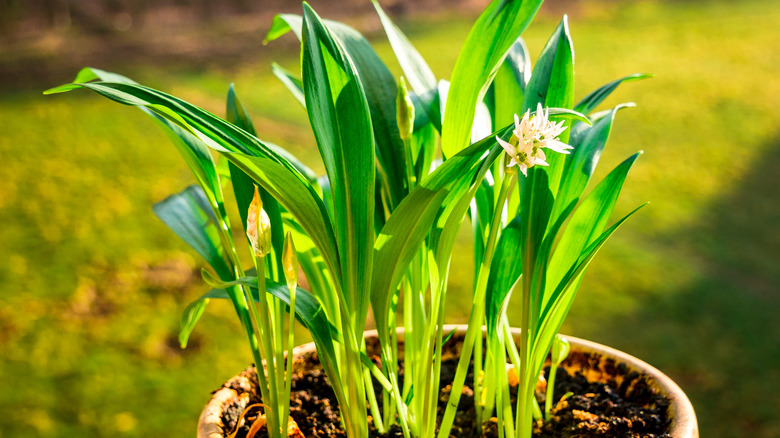 Shutterstock
On top of being an easy and extremely useful plant to grow, you can grow it just about anywhere you have the space. According to Martha Stewart, you can cultivate it in a pot inside, outside, or plant it right in a garden plot. Of course, there are some different results and things to keep in mind with every method.
When growing garlic in a pot, it's important to mind the number of cloves in a pot. The Garlic Farm recommends three cloves for every three-inch pot or six cloves for an eight-inch pot. However, as Martha Stewart reminds us, you can't expect full garlic cloves if you're keeping them indoors. Instead, you'll end up solely growing garlic greens, which will only take a short seven to 10 days to grow. If you decide to grow your garlic outside, on the other hand, be ready for full cloves to come at the end of the season. So if you like garlic, it might be a good idea to go stock up on seeds and breath mints.