What Alex Guarnaschelli Really Thinks Of Guy Fieri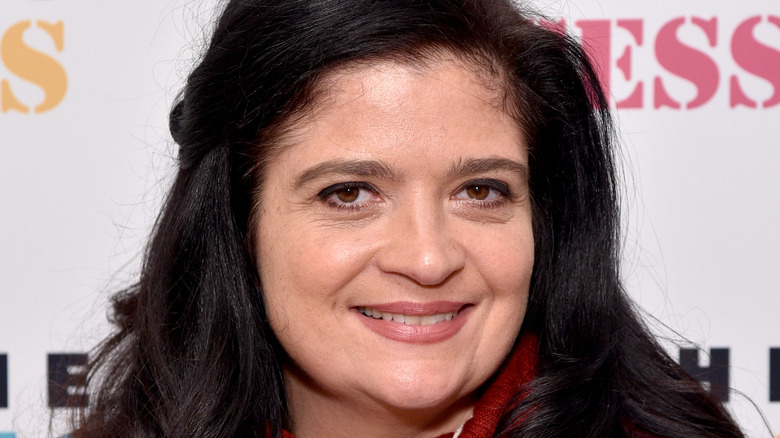 Bryan Bedder/Getty Images
Celebrity chef Alex Guarnaschelli always had fun anecdotes to share, especially when it comes to her colleagues in the food industry. For example, she once told People that she wasn't too fond of Bobby Flay at first, and that it took time to warm up to him. "I used to watch Bobby Flay because he was on all the time," she recalled. "And I was like, 'I don't like that guy. That guy thinks he's so cool with his grill and spatula.'" 
Guarnaschelli eventually figured out that Flay is quite different, and the pair ended up getting along very well and became good friends. Guarnaschelli also loves veteran chef Ina Garten, and couldn't help but wish that she was a part of her life; she loves the way Garten cooks and admires her culinary expertise. Also, Guarnaschelli has strong opinions on her celebrity chef Guy Fieri — and yes, it's mostly positive.
Guarnaschelli admires Fieri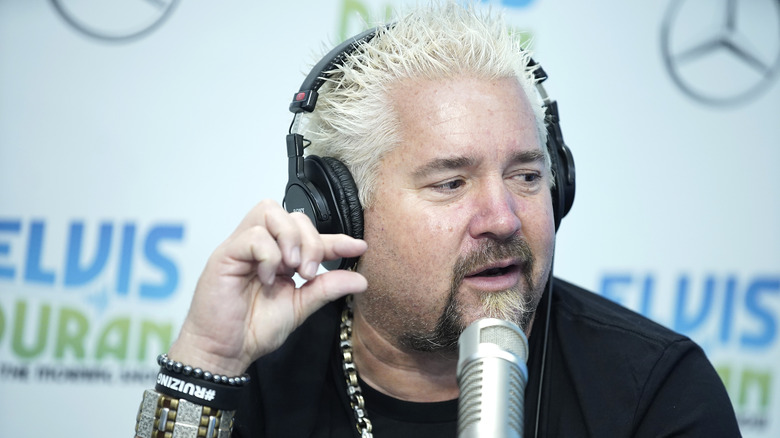 John Lamparski/Getty Images
According to a profile on Fieri in The Hollywood Reporter, Guarnaschelli first met the chef when they worked together on the show "Rachael vs. Guy." As far Guarnaschelli is concerned, there's something special about Fieri; she said that the chef has a certain aura that's really hard to ignore. "A lot of people suck the air out of the room," she explained. "Guy is the opposite. Guy is a human air conditioner for good feelings. Being around him makes you more confident in yourself."
Additionally, on Guarnaschelli's birthday in 2020, Fieri took to Twitter to wish her a happy day, and called her one of his "favorite chefs of all time." Meanwhile, on another occasion, Guarnaschelli showcased her support for her friend's shows. A fan of Fieri's wrote that they simply can't get enough of programs like "Guy's Grocery Games" and "Diners, Drive-Ins and Dives." Guarnaschelli retweeted it and wrote, "I feel the same way." So cute!