The 'Stealth' Starbucks Locations You Never Knew About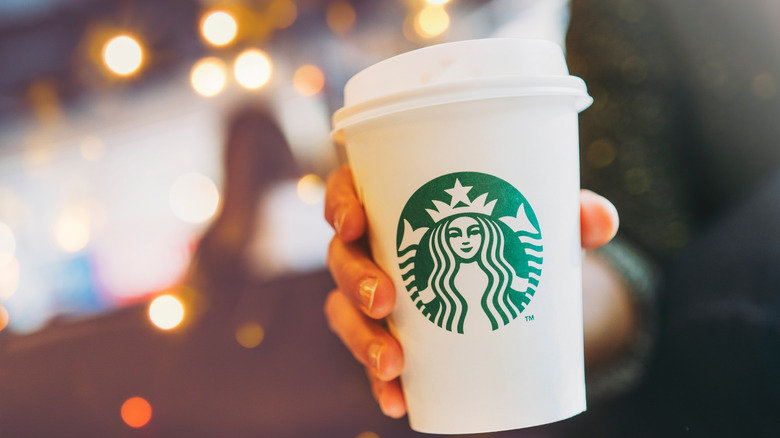 Shutterstock
For about a decade, a few coffee shops with the words "inspired by Starbucks" slyly written across their doors have appeared in Seattle, New York, and Austin. These, as CNN quickly dubbed them in 2010, are known as "stealth Starbucks." And really, they're part of the coffee conglomerate but have the look and feel of a local indie shop to appeal to more customers, as noted by Eater.
As it turns out, the idea may have worked. CNN interviewed a few people that expressed joy from not having the very existence of the ubiquitous Starbucks brand imposed on them at all times: "You get to the point where you walk down the street and on every corner or on every other corner there's a Starbucks. So I think this is a way to have a presence without it being that thumb in your face..." said one person.
However, the point of this tactic was neither to trick the customer nor to ever reduce Starbucks' visibility, but rather to establish a field laboratory. "[We wanted] to do things in those stores that we did not feel were appropriate for Starbucks," former CEO Howard Schultz explained to Campaign Live when they asked about the approach. "We are selling alcohol in those stores and testing to see if it's dilutive of the brand, to the experience and what it does in terms of revenue." Another test that appears not to have taken off quite as well as the Pumpkin Spice Latte was the Acorn Squash Latte, as reported by Starbucks Melody in 2015. In fact, it's hard to tell if any additional tests later spread to Starbucks at large.
Starbucks' "stealth" locations have now all closed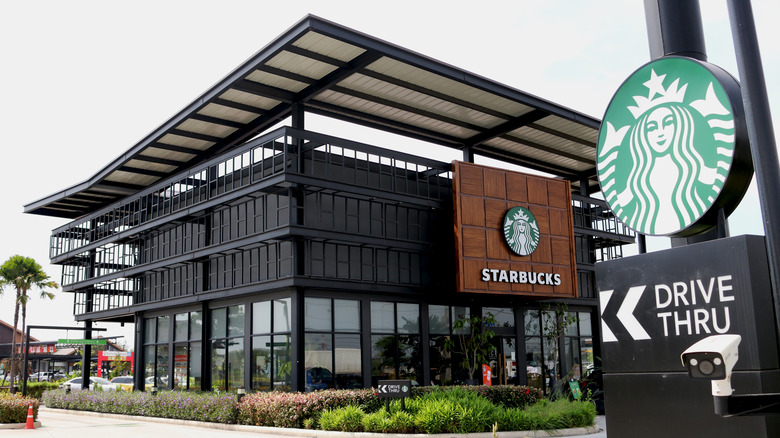 Shutterstock
Eater noted that these incognito locations were frequently criticized as "disingenuous attempts to use the ambiance and offerings of a neighborhood coffee shop to further corporate interests." Though they did note that the websites of these disguised spots did lead to the Starbucks homepage and the company never denied they were involved, but weren't exactly forthright.
In 2019, the last of these "stealth" Starbucks closed — the last one standing was a Seattle location dubbed Roy Street Coffee & Tea. "As part of Starbucks standard course ... we continually evaluate our business to ensure a healthy store portfolio," the company explained in a press release shared by Eater's Seattle website at the time. "After careful consideration, we've made the difficult decision to close the store on Roy Street."
Two years before it closed, though, Starbucks was reportedly concerned that people were experiencing the negative effects of seeing the iconic siren brand literally wherever they turned, with Marketing Week noting the company was afraid independent coffee shops were luring away customers. The thought was that because Starbucks was everywhere, people might equate it to a fast food chain and forget the high quality of the coffee and presentation. That fear led to the brand focusing more on their high-end Reserve Shops and high-tech options like mobile ordering that are rampant today.