Read This If You Recently Bought Protein Powder From Whole Foods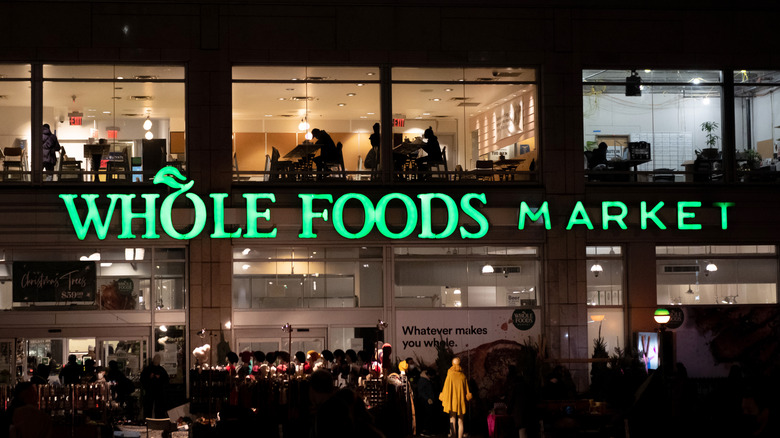 Alexi Rosenfeld/Getty Images
Whey protein powders can help take any workout routine to the next level, but if you rely on Whole Foods' version of this food supplement and have a soy allergy, you need to check your cupboard for the brand's recalled vanilla whey protein powder. According to Penn Live, Arizona Nutritional Supplements has issued a voluntary recall on its natural vanilla flavored 365 Everyday Value Whey Protein Powder. The product contains soy, but lacks the proper warning labels, making it a real hazard for anyone with a soy sensitivity. If you suspect you have picked up one of the mislabeled 13.9 ounce containers, you can check the can's UPC and lot number, in addition to the best by date. 
According to the FDA, the offending products feature the UPC number 9948228764, lot number 0073984, and a best by date of 03/04/2023. These affected protein canisters have sat on Whole Food shelves since March 24th, so if you have stocked up recently, make sure to take action. If you do find a tainted product in your possession, you can take the product and the purchase receipt back to Whole Foods for a refund. Luckily, as of publish time no one has fallen ill from consuming the product.
Who to call with questions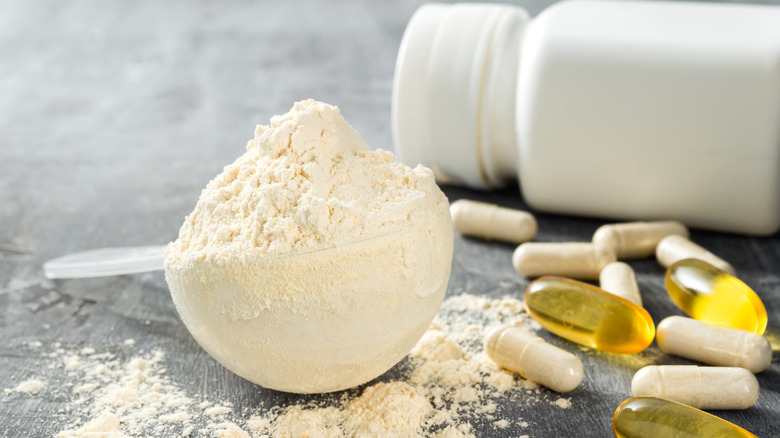 Shutterstock
If you have an issue returning this product to the point of purchase, have no fear. According to WGN, anyone with questions regarding the Whole Foods protein powder recall or wanting more information about returning the mislabelled goods can call 1-844-936-8255 between 7:00 a.m. and 10:00 p.m. CST, Monday through Friday, and 8:00 a.m. through 6:00 p.m. on the weekend.
If you can't stand the thought of hitting the gym or working out without the help of this protein powder, take heart in knowing that only the vanilla flavor faces the recall. Until Arizona Nutritional Supplements can get new vanilla whey powder back on shelves, you need to plan to use some of the other whey proteins Whole Foods keeps in stock. With any luck, the recall should move quickly and we can get our whey protein fix before long. Keep an eye out for the return of this product with the proper ingredients and labeling and in the meantime, make sure to dispose of any of the affected products at your home.