How Employees Really Feel About Working At Quiznos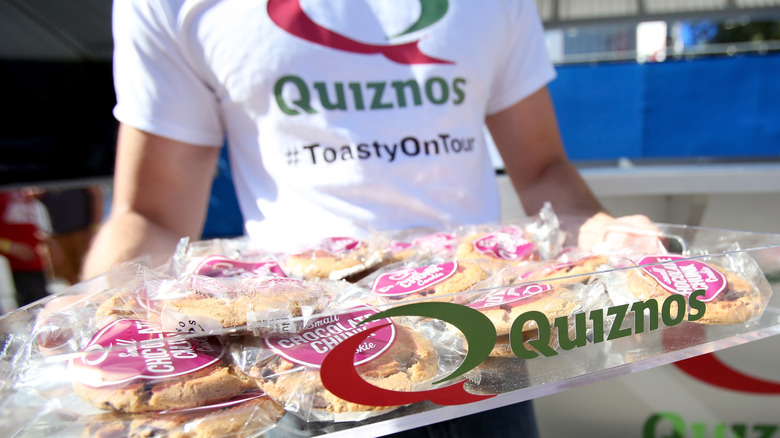 Jonathan Leibson/Getty Images
A sandwich is a fairly versatile meal that works for many occasions. Maybe you're hungry but not starving, and you need a quick bite to refuel. Or perhaps you're simply not in the mood for a sit-down meal. Well, brands such as Quiznos sure do understand how you feel. According to the chain's website, all Quiznos sandwiches are toasted for better flavor, and its restaurants use high-quality meats and all-natural cheeses. 
Quiznos describes its work environment as warm, friendly, and fun on its career page, but that refers specifically to jobs in the corporate offices. As for the jobs at a Quiznos restaurant, the atmosphere might be described more as "hot" than warm. Consider that Quiznos encourages patrons to customize their orders but discourages them from jumping over the counter to make their sandwich themselves — "We've got big, hot toasters back here," the chain says.
If we're going to find out what Quiznos employees really feel about working there, we need to go straight to the source.
Quiznos employee reviews are both good and bad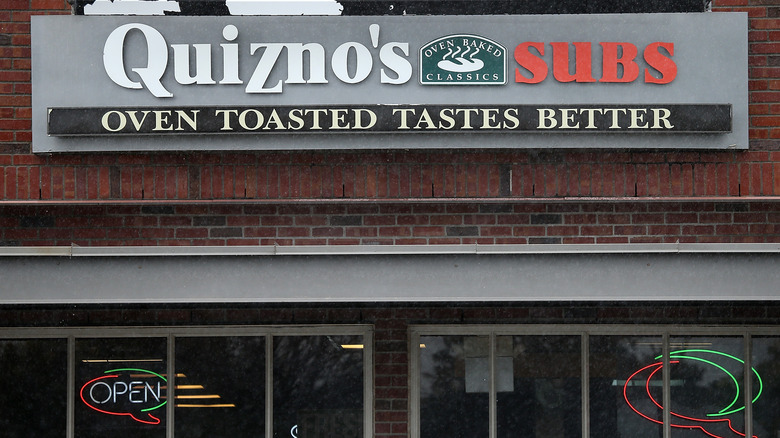 Justin Sullivan/Getty Images
Quiznos employees who left reviews on Indeed gave the sandwich chain an average rating of 3.7 out of five. As you might guess, individual reviews were all over the map. A former supervisor who worked in Phoenix gave Quiznos only two stars. "Terrible management, kids working there and no one cared about their job," the ex-supervisor wrote. "Pay was terrible, had to do everything because everyone else was lazy and sucked!" Maybe the Quiznos experience is better for workers in Jacksonville, Florida. A former shift manager wrote in their four-star review that they appreciated the free food: "You get a free six-inch sub when you work. You get a discount off your meal when you're not working. Managers are great to work with." 
The Quiznos employee experience depended heavily on the franchisee who ran the individual restaurant. A former sandwich artist from Reno, Nevada, said their Quiznos didn't give employees free meals and didn't pay as much as other sandwich shops in the area.  
Meanwhile, a former staff member called their Quiznos gig "by far the best part-time job I have ever had" on Reddit. As a student, they said they were happy to get $10.25 an hour — and that was at least 10 years ago. It's not clear where the Redditor lived during their stint at Quiznos, but the chain was paying them relatively well. A lot of positions currently pay less than $10 an hour, per Indeed's Quiznos salary page.