The Injury That Threatened Masaharu Morimoto's Culinary Career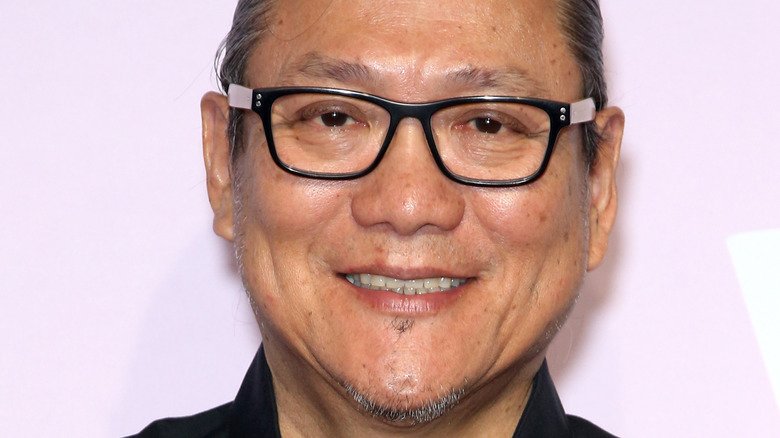 Gabe Ginsberg/Getty Images
Veteran chef Masaharu Morimoto is perhaps best known for his ability to create a fusion of American and Japanese cuisines, hitting the nail on the head every time with his delicious dishes. Interestingly, as per the chef's website, Morimoto was originally passionate about pursuing a baseball career, but couldn't fulfill his dreams after he sustained a bad shoulder injury. After that, the talented Morimoto began to study the culinary arts in Hiroshima and set his sights on the food industry.
Morimoto opened his very first eatery when he was just 24 years old. Later, he moved to the U.S. and ended up discovering even more about food, working at the renowned eatery, Nobu. His performance was impressive enough for him to be offered the position of executive chef at the restaurant. 
While Morimoto achieved a significant amount of success over the years, an injury nearly finished his career as a professional chef. Luckily, he was able to recover from it and bounce back.
Morimoto had a bad wrist injury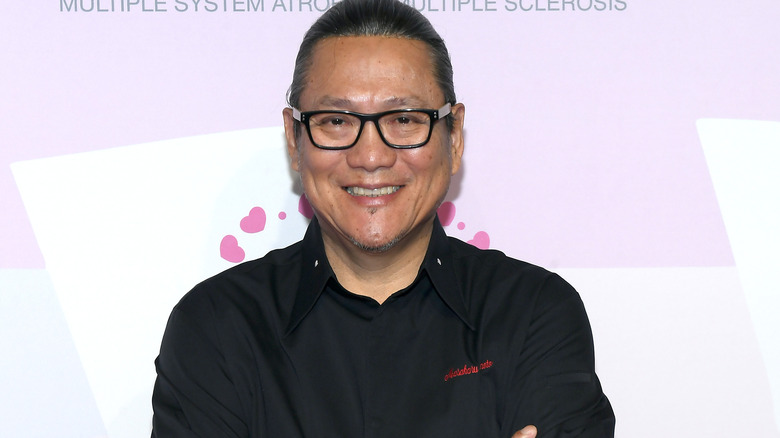 Bryan Steffy/Getty Images
In 2010, chef Morimoto had a bad scare on a spa day: He basically slipped and fell at a New Jersey spa when he was exiting a hot tub. Unfortunately, his right wrist was hurt during the fall. It was a serious injury that left Morimoto in a lot of pain. Dr. Andew Weiland, the physician who looked after the chef, said that this was one of the worst fractures he'd ever witnessed (via People).
Morimoto didn't give up, though. He was patient during the recovery period and practiced physical therapy for months. Here's a twist: Morimoto practiced with a rubber knife that he used to help his wrist recover. A chef through and through, huh? 
Morimoto had a titanium plate inserted in his wrist after the accident. When the chef reflected on the incident later, he remarked, "I thought, 'What if I can't go back to the kitchen?' My wrist is very important to me — it's my world, my job, my life."