How Much It Really Costs To Open A Quiznos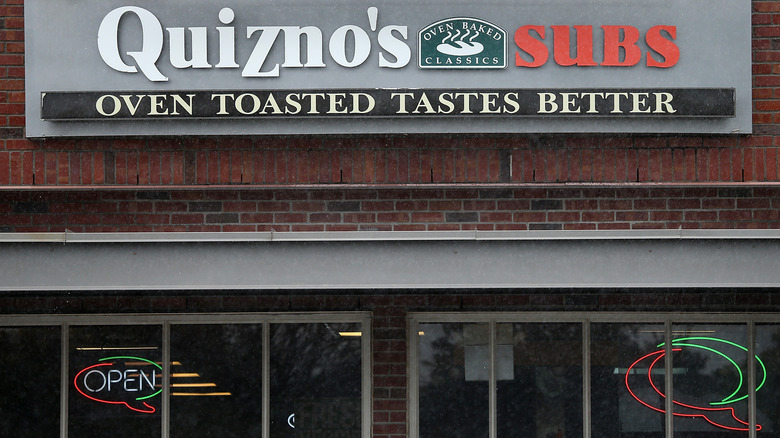 Justin Sullivan/Getty Images
In 2016, Quiznos initiated a New Deal program for its franchisees. In it, the Denver Business Journal reported, franchisees saw their royalty charges reduced from 7% of their revenue to 5%. Some would use the estimated $12,000 saved to purchase newer equipment. Others addressed labor costs.
This reduction in royalties also served as a means for Quiznos to sell themselves as a good franchising opportunity during what was a troubled time for the chain, the Denver Business Journal notes. Under the startup costs section on their franchise website, the cost of opening your own Quiznos is approximately $211,859 to $326,549. These account for all of the architectural needs, equipment, opening ad salvo, and other necessary purchases in opening a franchise. The franchise fee itself is only $10,000.
Compare this to starting a McDonald's. The Balance writes that to open one, you need at least $500,000 in personal resources, pay a franchise fee of $45,000, and expect to dole out a further $1,008,000 to $2,214,080 for the restaurant to function. So, in one sense, Quiznos may actually present a good deal for the prospective franchisee.
Except it's probably not a good deal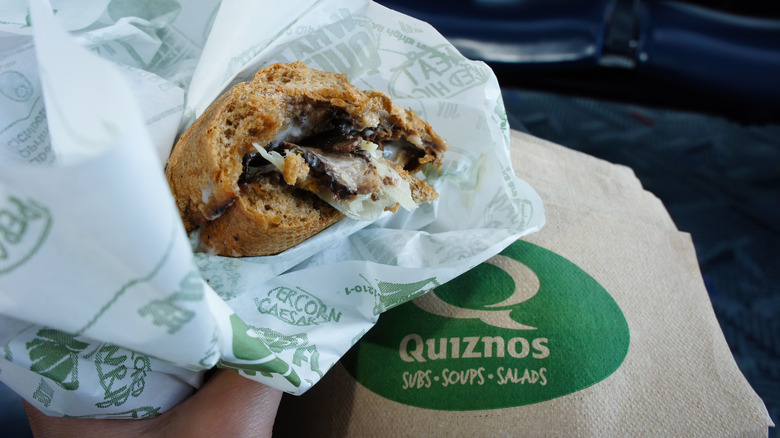 Shutterstock
The rather obvious difference between a McDonald's franchise and a Quiznos franchise is that one is Quiznos and the other is, well, McDonald's. Part of what that means is McDonald's is a safe bet while the reason Quiznos decided to reduce the royalties they charged was because their brand was in a decline, in which they flounder still.
In 2018, Restaurant Business outlined some of the reasons why Quiznos receded from its 4,640 U.S. locations in 2007 to just 374 in 2017, the year after their New Deal launched. But, as the piece's author Jonathan Maze revealed, even in its heyday, Quiznos franchises failed to profit. The biggest reason is that Quiznos made money from the purchases franchises made to the corporate-owned food distributor American Food Distributor, which sold "food and paper" at prices some franchisees felt were unfair. This led to various lawsuits, closures, and a decade-long downfall from its position as Subway's competitor.
But in 2021, QSR noted a new hope. In 2019, REGO Restaurant Group acquired Quiznos and Mark Lohmann, the company's president, has prototyped a rebranded Quiznos with free Wi-Fi, new menu components like French fries, and possible drive-thrus. The first will be seen in New Mexico this summer. Perhaps this marks a turning point for Quiznos, but it could equally be too late to pull the brand from its slump and make the prospect of running a franchise truly worthwhile.