How Rich Is The Outback Steakhouse CEO And What's The Average Pay Of Its Employees?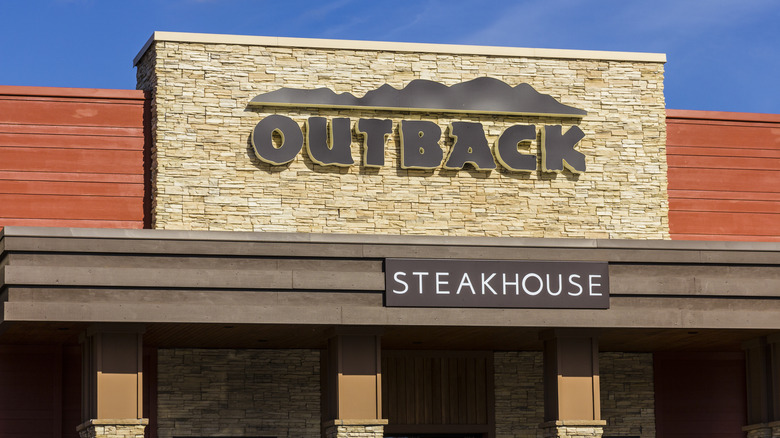 Shutterstock
Known as a favorite amongst steak lovers, Outback Steakhouse has built a reputation for providing tasty and budget-friendly meals for the entire family. Serving up what the website calls "unbeatable steak cuts," the Australian-inspired steakhouse prides itself on "emphasizing consistently high quality delicious food delivering a warm, welcoming environment." But while the restaurant itself — which is under the same umbrella as Carrabba's Italian Grill, Bonefish Grill, and Fleming's Prime Steakhouse and Wine Bar (Forbes) — is known for making customers feel at home, are employees left feeling the same way? If the pay they receive is anything to go by, the answer to that question may be difficult to find.
If you've ever been curious about the amount that workers at Outback Steakhouse rake in, the numbers that Indeed notes as average pay may be surprising to you. According to the site, those working in the role of servers make the most hourly with their pay being an average of $15.75 per hour. Line cooks, on the other hand, make an hourly amount $13.80, while cooks and dishwashers are only bringing in $12.89 an hour. Pay for drivers, however, can range anywhere between $12.17 and $14.09 hourly. For those who are able to work towards or start off as a manager though, an annual salary of $57,825 can be expected. While these amounts may be applaudable to some, none of them really compare to the net worth of the Bloomin Brands CEO, David Deno.
David Deno's net worth is in the millions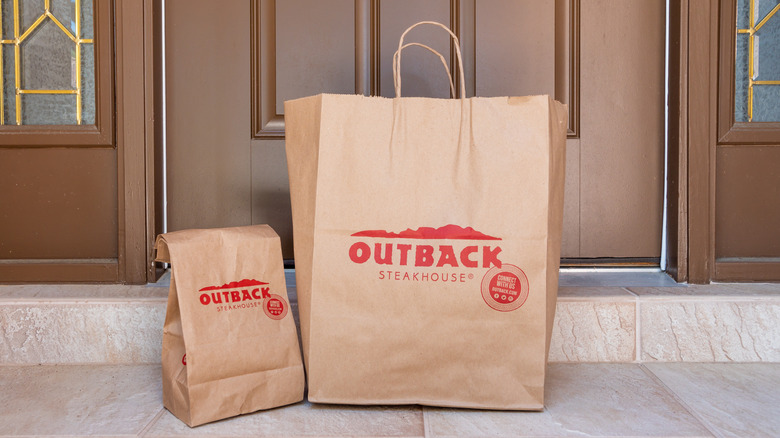 Shutterstock
If you've ever wondered just how much the CEO of Outback Steakhouse makes, you may be surprised to know that he's actually worth millions. According to Wallmine, as of April 2021, David Deno's net worth is sitting at an impressive $14.9 million. Of that amount, over $5.6 million of it comes from more than 30,000 units of stock from Bloomin Brands Inc. — the parent company of Outback. Another $1.3 million derives from stocks he's sold over the last decade from the same company. So where does the additional amount come from, you ask? His salary, of course!
Salary.com notes that based on tax documents filed for the 2019 year, Deno made more than $7 million as compensation for his role of being the CEO of Bloomin' Brands. According to the breakdown though, only $837,500 was received as his actual salary from the multi-brand company while $1,162,131 of that was garnered in the form of a bonus. And the remaining $5,981,228 was received in the forms of stock options and other types of compensation. But as his previous experience serving in executive roles for Best Buy, Quiznos, and YUM! Brands, Inc. as well as being the former EVP and Chief Financial and Administrative Officer of the current company he's employed at (Wallmine), there's truly no telling how much he's saved, the investments he's made, or the consulting he's done for other companies. And if those all exist, Deno's net worth is most likely much higher than mentioned.