Chick-Fil-A Customers Are Jealous Of These Employee-Only Fried Mac And Cheese Bites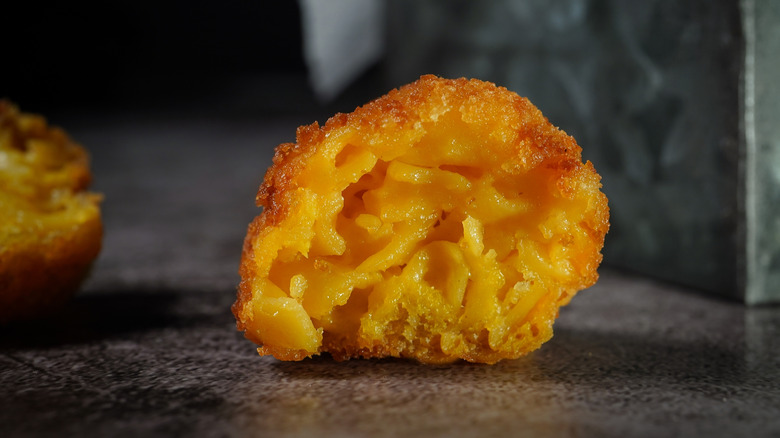 Shutterstock
When you think of Chick-fil-A, what comes to your mind? Is it the brand's signature chicken sandwich? Or perhaps you're partial to the Chick-fil-A nuggets and like to slather them with ketchup before wolfing them down. Chick-fil-A is a favorite across the nation for good reason. The brand is proud of the fact that all its ingredients are fresh. Its website states, "Since the beginning, we've served chicken that is whole breast meat, with no added fillers or hormones, and we bread it by hand in our restaurants. Produce is delivered fresh to our kitchens several times a week."
There are, of course, certain privileges that the brand's employees get to enjoy occasionally. Consider its fried mac and cheese bites, for instance (via Reddit.) A photo of this tasty snack has just surfaced on Reddit, leaving many customers envious and hungry. In case you haven't figured it out, this is an item that's not on the Chick-fil-A menu.
This Chick-fil-A employee menu hack seems scrumptious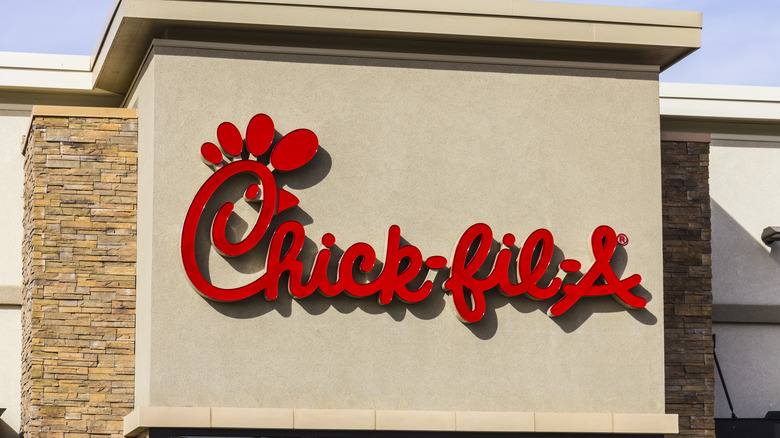 The Reddit post offers a closer look at the Chick-fil-A fried mac and cheese bites, and they look rather delicious. Employees at a Chick-fil-A outlet somewhere are clearly enjoying themselves, after having coated and then deep-fried the chain's macaroni and cheese. This hasn't gone unnoticed by others. One Redditor posted, "Now I want to know where on earth I'm supposed to go to try fried mac n cheese." Another commentator wrote, "Kinda wish this was a legitimate menu item."
Well, if you're tempted to try this, you could follow an easy recipe and try to make this at home, deep frying a fresh batch of mac and cheese balls (via My Recipes.) Or as a commenter suggests, go to any eatery in Ohio and ask for Mac and Cheese bites. 
Meanwhile, other Chick-fil-A employees shared what other concoctions have been created by the back of house staff — including frying an entire sandwich. Here's another suggestion from a different Chick-fil-A worker: "Spicy nuggets are good but god**** are they hot. One of my favorites is breading grilled nuggets in spicy coaster. 10x better than regular nuggets."