Here's How Ina Garten Gets Inspiration For Her Recipes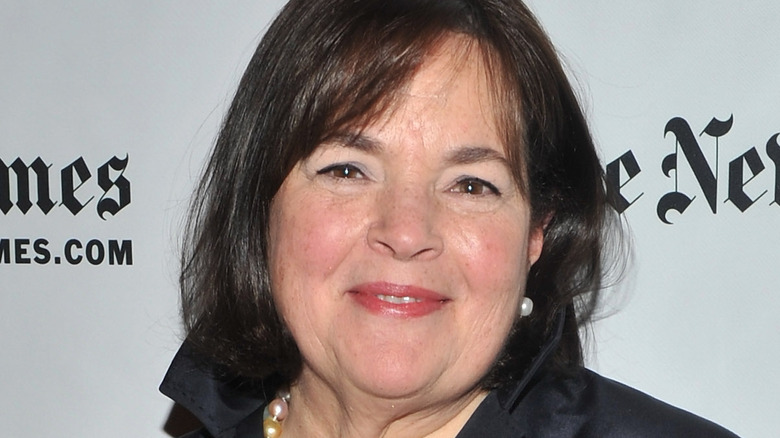 Stephen Lovekin/Getty Images
Celebrity chef, Ina Garten, always seems to look effortless in the kitchen. Whether she's whipping up mouthwatering chicken piccata or decadent lobster corn chowder, the results always look perfect. However, the "Barefoot Contessa" star admitted during an interview with PBS that cooking hasn't always been an easy thing for her to grasp, per Cheat Sheet. Before opening her speciality food store, the famous cook said she had never worked in a restaurant before. Garten confessed that she actually taught herself how to cook and that's why she tries to make recipes that are easy for beginners. 
"I think that I had a very clear vision when I started writing cookbooks — what I wanted it to be," Garten said. The host shared that she wanted fans to pick up her cookbook and say, "I can actually make that and I can make it with ingredients I can find in the grocery store." Clearly this tactic has resonated with readers because Garten has now published 12 cookbooks and her latest one, "Modern Comfort Food," is a New York Times best-seller (via New York Times). But how does the television personality keep finding inspiration for new recipes after all these years?
Ina Garten gets new ideas for innovative meals through a variety of sources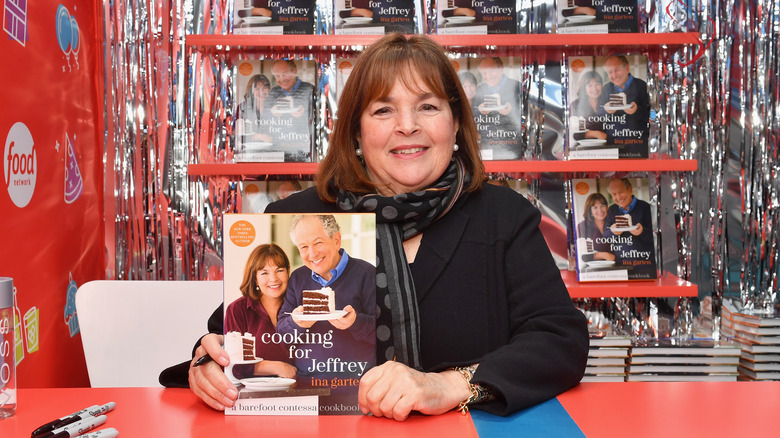 Noam Galai/Getty Images
A viewer was curious how Garten continues to find creative takes on dishes and asked on her website, "How do you get the inspiration for all your great recipes?" The chef responded that she finds new ideas from magazines, restaurants and friends. "For each book, I start with a list of 75 to 100 ideas, then over the next two years, I add recipe ideas and delete the ideas that don't work," she divulged. "I'm always looking for recipes that are things you really want to eat, with ingredients you can find in a grocery store, and that you feel you can make."
This entree simplicity also extends to what Garten keeps on hand at home. She told Food & Wine that she always makes sure to have pasta in her pantry, so she can whip up a meal in a pinch. "Because you have to make dinner every night, and you can't always go shopping," she explained. "I like to keep shopping to a minimum, so if I have a lot of pasta sauces and pastas, I can always make dinner." Proving once again that not only is Garten a talented cook, she's also down-to-earth.