The Steakhouse You Didn't Realize Ran A Ghost Kitchen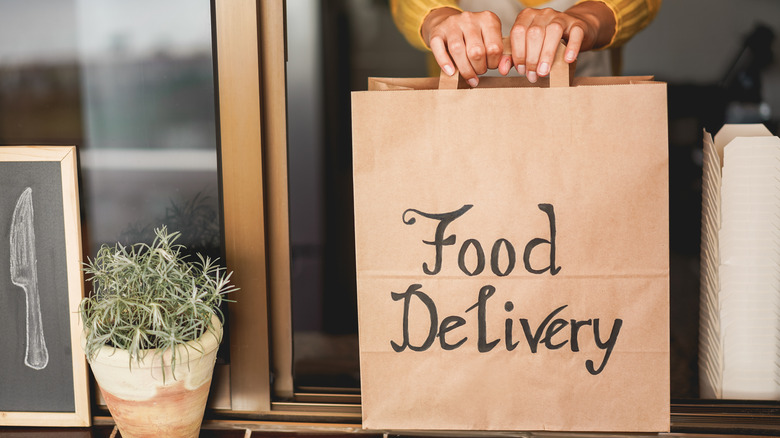 Shutterstock
In September 2020, when the effects of the coronavirus pandemic had shifted everyone's day to day dining habits, Bloomin' Brands Inc., the parent company to Outback Steakhouse, decided to launch a trial run of their new delivery-only Tender Shack as an exclusive offering on DoorDash. As Nation's Restaurant News explains, Tender Shack prepared a menu of tenders and sandwiches within the kitchens of Carrabba's Italian Grills throughout the Tampa Bay, Florida area.
Carrabba's Italian Grill is another restaurant operating under the Bloomin' Brands umbrella, meaning one probable reason behind Tender Shack's launch is the desire to squeeze money out of underutilized kitchens. After all, during the pandemic, restaurants that predominantly offer dine-in have suffered while delivery and takeout-oriented establishments have managed to either tread water or thrive.
Either way, it appears that the Floridian reaction to Tender Shack pleased the executives. In February, Tender Shack expanded to become a nationwide brand, a feat easily accomplished when no investment in location is needed. A report from the Atlanta Business Chronicle states that within its metro area, Tender Shack operates within the kitchens of their local Carrabba's as well, which is the point of the brand. David Deno, CEO of Bloomin' Brands, tells Nation's Restaurant News as much: "Pursuing the virtual brand opportunity with a concept like Tender Shack provides incremental sales with attractive margins and requires zero capital investment."
The future of Tender Shack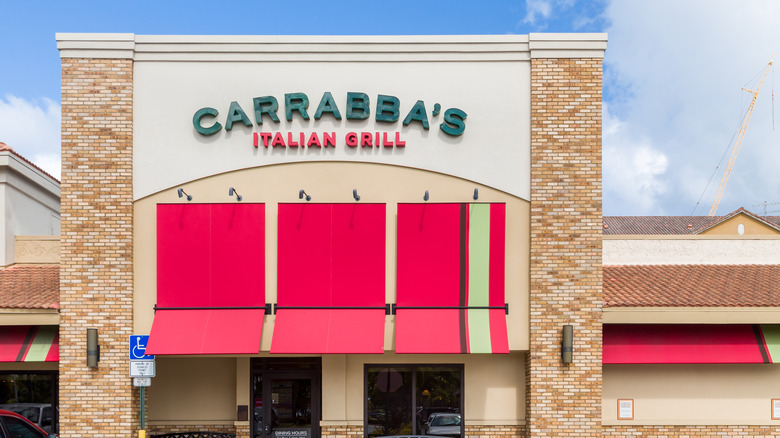 Shutterstock
A more interesting piece of information can be found with Nation's Restaurant News' coverage of Tender Shack's expansion. Namely, 80% of the people who had ordered from Tender Shack had never ordered from any of the Bloomin' Brands restaurants.
The reasons for this could vary. There's the different menus, the difference between customers who want to eat in and customers who want to eat out, and the fact that people are perhaps more inclined to treat themselves during the uncertainties of the pandemic. Whatever the reason, though, the success that virtual food brands have found means that Tender Shack may survive the transition from a pandemic food industry to a post-pandemic food industry. 
Bon Appetit paints a detailed picture of which plague-born brands may continue once the conditions of their creation pass. Many will falter due to the shift towards in-person dining. The lack of a physical location and concrete brand means that ghost kitchens may struggle once people can start reconnecting to the restaurants they love.
However, since Tender Shack has proven popular and operates within the space of the same company, Bloomin' Brands may keep the restaurant, either incorporating more into pre-existing spaces or investing in physical locations for it. Just as easily, though, they could discard it once the idea starts accruing any actual costs.