The Breakfast Foods Geoffrey Zakarian Thinks You Should Be Eating Everyday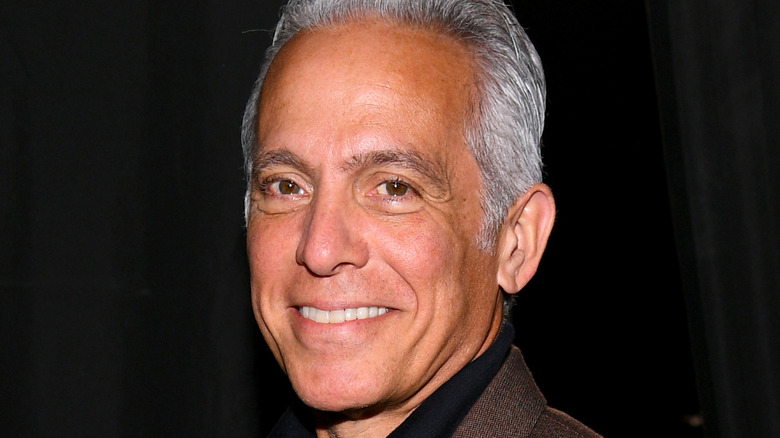 Dave Kotinsky/Getty Images
Celebrity chef Geoffrey Zakarian has lauded the importance of eating breakfast for years. "I cook breakfast every morning," he told Boca Magazine back in 2018. "It's the most important meal of the day and this comes from my childhood. Breakfast was like a feast." Zakarian explained that he enlists the help of his daughters to come up with the menu for their daily morning meal, which he likened to a Sunday brunch no matter what day of the week he's actually serving it up.
Making breakfast may seem like a daunting task for the early hours of the day, though there are several benefits. Per Better Health Channel, eating in the mornings will help restore the glycogen levels in your body that deplete while you sleep at night, ultimately boosting your metabolism, and will give you a ton of energy to make it through the day. Oh, and there's the added bonus of breakfast foods — whether sweet, savory, or both — being downright delicious. That right there is reason enough for us to get up a little earlier in the day.
Most of the "Chopped" judge's breakfast meals tend to revolve around the three staple ingredients that he makes sure are stocked in his fridge. "We always have eggs, protein, and fresh fruit," he once revealed to SheKnows. These also happen to be the components of some tasty dishes he's suggested that are perfect for your daily morning meal.
Geoffrey Zakarian uses his favorite breakfast foods for these dishes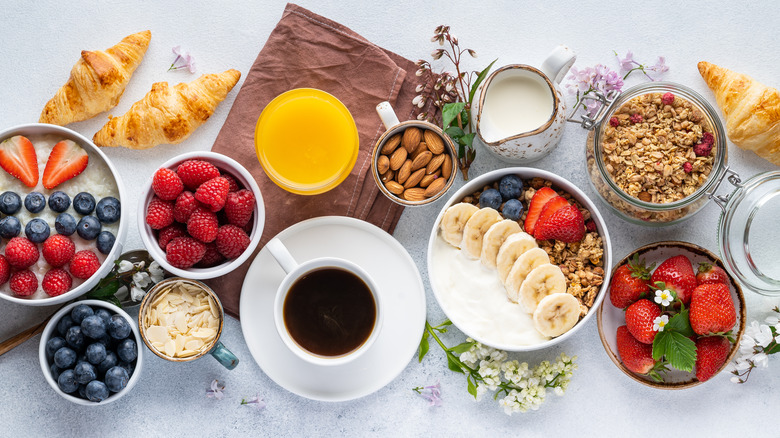 Shutterstock
As a big proponent of the Mediterranean diet, Zakarian's breakfast staples tend to fall in line with the "flexible" way of eating that focuses on "fish, healthy fats, whole grains, and fresh produce" (via Insider). He explained to the outlet that breakfast is a great way to incorporate the "gorgeous" elements of the diet — though those not following the eating guidelines can easily enjoy his go-to breakfast dishes as well.
"We can do a beautiful yogurt bowl with gorgeous dried fruit and all the fresh fruit that the Mediterranean yields," the Iron Chef explained to Insider, noting that topping another one of his breakfast staples, Greek yogurt, with ingredients like dried figs, dried dates, and granola are great ways to "supercharge" the morning meal and pack it full of vitamins (via Boca Magazine). And if you're more of a savory person, Zakarian suggests using feta cheese and tomatoes for a dish called "eggs in purgatory" for your first meal of the day.
Of course, Zakarian and his family have a little fun with their breakfasts as well. The chef and his daughters, Madeline and Anna, put together some delicious breakfast tacos last year using some of their favorite breakfast ingredients like eggs, fresh veggies, and yogurt in place of sour cream (via Today). Yum!