Here's How O.J. Simpson's Son Jason Became A Chef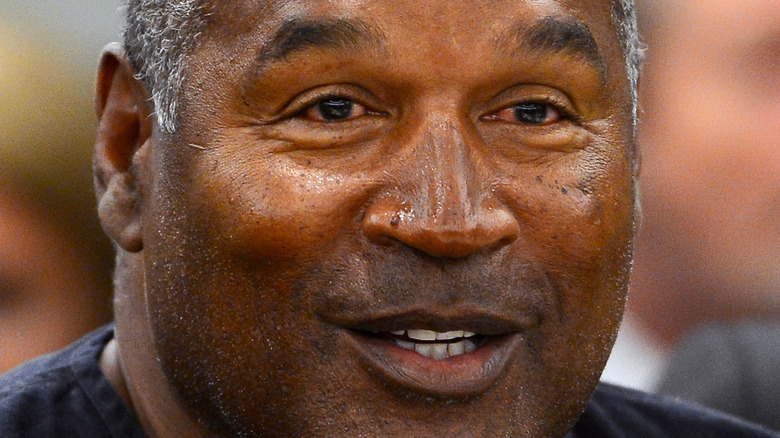 Ethan Miller/Getty Images
Former athlete O.J. Simpson's court case and his conviction later for a robbery was particularly disturbing for his family, including his son from his first marriage, Jason Simpson. According to a Los Angeles Times report, Jason Simpson preferred to stay away from the spotlight after his father's notorious court case.
Jason had a traumatic childhood and found himself battling addiction to drugs as well as alcohol (via CheatSheet). He was also accused by a private investigator for being responsible for the murders that his father was accused of committing. This was, of course, a theory that wasn't proven. Fortunately, after a diagnosis of intermittent rage disorder, Jason was able to receive the help he needed and move on to other things.
If you or anyone you know is struggling with addiction issues, help is available. Visit the Substance Abuse and Mental Health Services Administration website or contact SAMHSA's National Helpline at 1-800-662-HELP (4357).
He's pursued a career as a professional chef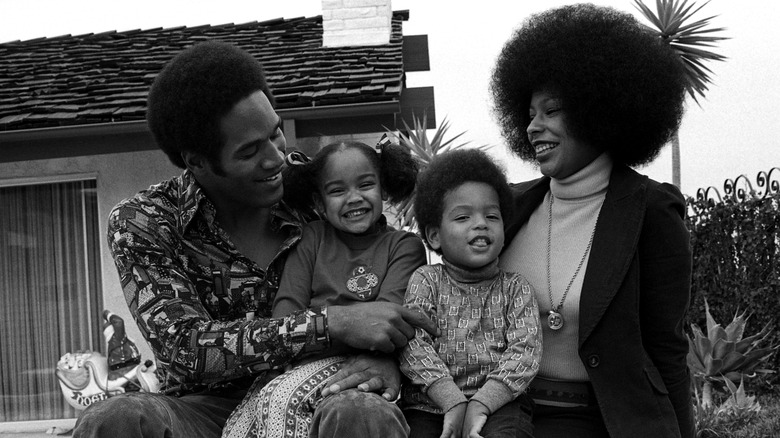 Michael Ochs Archives/Getty Images
Once Jason Simpson turned his focus to food, success quickly followed. As per Charleston Wine + Food, he first started working at a Mexican eatery called Border Grill in Los Angeles, California. He made good progress and was offered the Chef de Cuisine position at a Michelin-starred restaurant, Melisse in Santa Monica. Later, Jason moved again and worked as Chef de Cuisine at the Italian eatery, St. Cecilia.
It's clear that Jason didn't mind working hard to fulfill his culinary ambitions. Having worked in both the West Coast and the South, he draws inspiration from combining both region's cuisines. He's now an executive chef who creates "thoughtful, continental classics" at Golden Eagle and simultaneously comes up with delicious taco dishes and wholesome grain bowls at Muchacho in Atlanta. Both restaurants have received plenty of praise in the media for their high-quality dishes.