What Really Happens To Food Leftover From MasterChef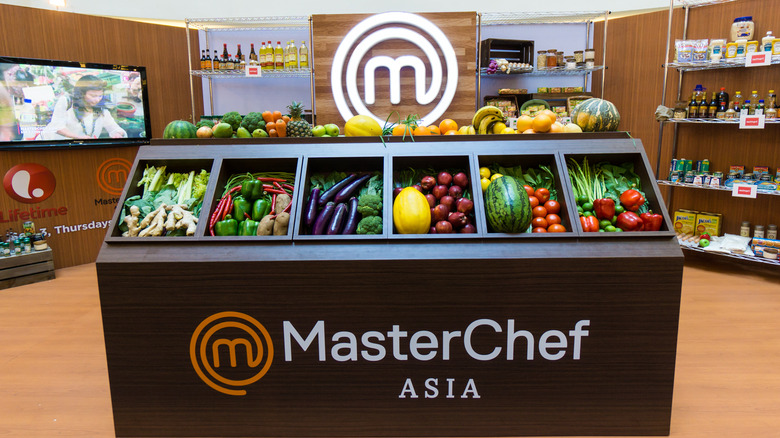 Shutterstock
One of the top shows on television, "Masterchef" is so popular that it has inspired several versions in different countries (via IMDb). The show has been around since 2010 and follows a simple premise: several home chefs battle it out against each other to overcome cooking challenges and impress the judges. It is a highly competitive show that isn't easy to win. 
Former "Masterchef" contestant Elise Mayfield told A.V. Club that the judging process is pretty strict and you need to be thick-skinned to survive the show. "[The judges] all spend significant time on the dishes, regardless of whether they're bad or good," she said. "If it was good, they will tell you why it's good. And, if it's a bad dish, they would certainly tell you why it was bad." 
That said, the contestants do end up preparing a lot of food while competing. Naturally, the judges don't actually get around to eating all the food, so what happens to it? Thankfully, nothing is wasted.
The leftover food is put to good use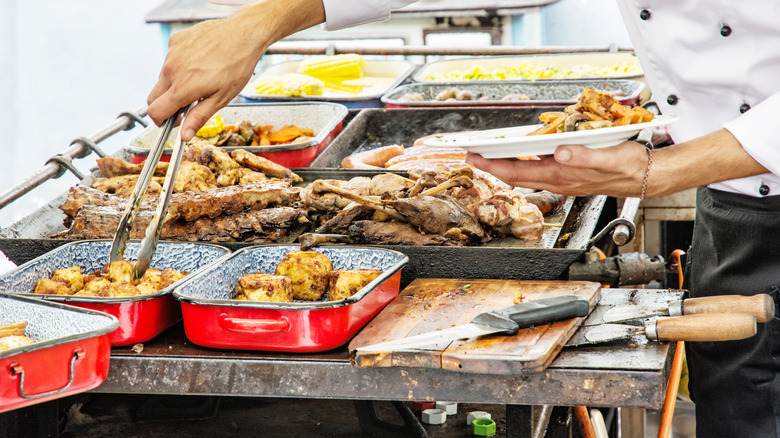 Shutterstock
Masterchef host Gregg Wallace revealed in an interview with The Sun that the food on the show isn't thrown away and is put to good use. Usually, after the filming process is done, the leftover food is shared between all the crew members, who get to enjoy some amazing meals prepared by the contestants on the show. 
There's a bit of a hierarchy, though. "The raw food gets divided up by the youngsters in the crew — talented young people who've just begun their careers and aren't necessarily earning very much," Wallace said. "The cooked food is devoured by the filming crew." He added that the latter group is so used to this drill that they often bring their own cutlery to the set. Sounds like a great — and delicious — way to end a work shift!