How Much Baskin-Robbins Employees Really Make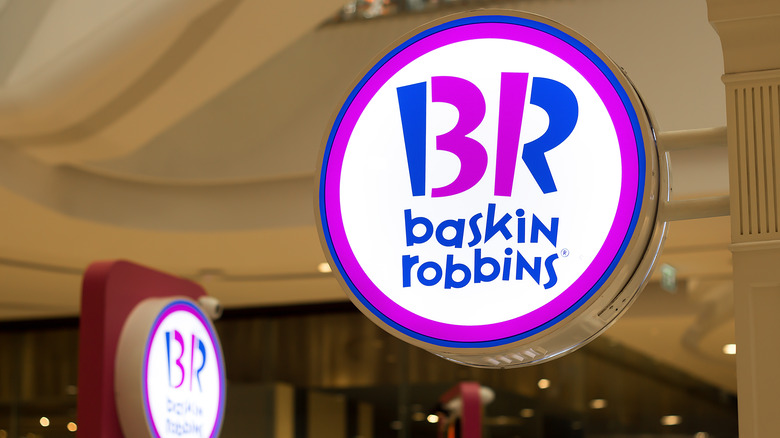 Shutterstock
Baskin-Robbins is a favorite spot for ice cream lovers all across the globe. The brand claims to be the biggest ice cream chain in the world and has more than 1,300 flavors it rotates, according to their website. Impressive! As for working at the company, B-R says that it focuses on cultivating an exciting and innovative space that is high on energy and positive vibes — especially for those just entering the workforce. A description on the chain's website reads, "Working at Baskin-Robbins is the ultimate first job experience, and offers you room to grow. Many of the employees who began their first job with us are still working here."
But, what do Baskin-Robbins' employees think about their company? It looks to be a big mix. The brand has a slightly above average rating of 3.6 out of 5 stars on Indeed. One former staff member on the page commented, "I worked at a store for a year. It's a nice and easy job. Usually it is a small staff, so you have to talk to your coworkers." But another ex-employee wished for a better paycheck and someone else added that colleagues can have a major impact on your overall experience.
Here's what employees earn on average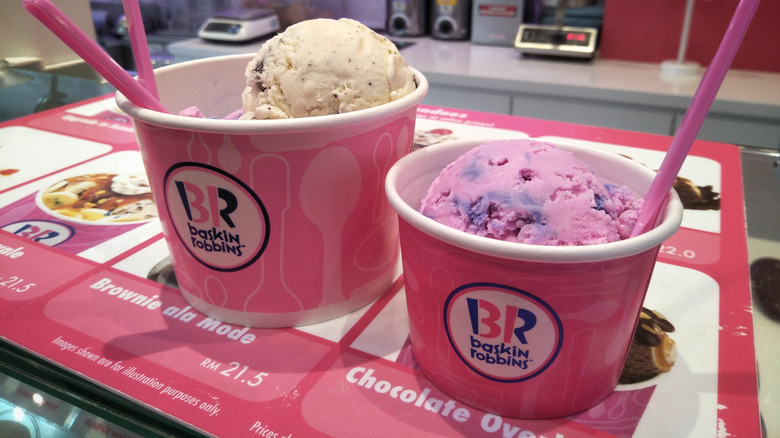 Shutterstock
In fact, according to Indeed's latest findings, only 47% of the staff members at Baskin-Robbins are satisfied with their salaries. According to the data posted on the website, crew members earn around $8 an hour while cake decorators net about $13.95 an hour. Meanwhile, cashiers get $10.85 hourly and store managers make around $12.94. 
The situation is reported a bit differently on Glassdoor. As per those estimates, crew members earn $11 an hour while ice cream scoopers make $10 every hour. Cashiers log in at $10 an hour while shift leaders are bumped up slightly to $11. 
According to the job site Monster, what does work for those looking to get some experience at Baskin-Robbins is the fact that it has a few nice entry-level roles that can help provide something for a résumé as they look to advance in their careers. It's also a relatively relaxed work environment that allows team members a chance to unwind. And who could forget the perks of free ice cream?