The Tragic Childhood Of Tiffani Faison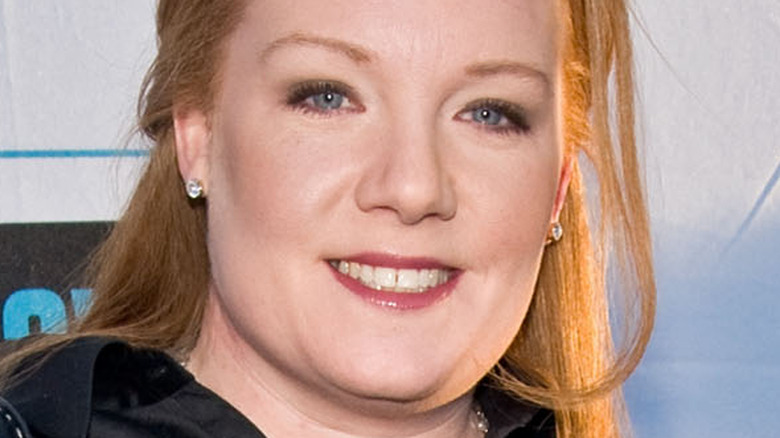 Timothy Hiatt/Getty Images
Chef Tiffani Faison made a name for herself in the culinary world on the first season of "Top Chef." Faison's dynamic personality and strong work ethic made her stand out from the other cheftestants, which led to her placing second in the competition, per Bravo. The talented cook has also gone on to appear in "Top Chef All-Stars" and "Chef Duels," showing fans that she's not afraid of a challenge. 
And if you thought Faison was one to rest on her television accomplishments, you'd be wrong. She's also the head chef and owner of multiple restaurants that include Sweet Cheeks Q, Bubble Bath, and Fool's Errand in Boston, Massachusetts (per The Connect Group).
Although her life may appear glamorous now, Faison had a difficult time growing up. The television personality's father was born in Germany because her father was stationed there by the U.S. military. And her family moved around constantly during her youth, making it difficult for her to make friends, per Boston Magazine. She explained to the publication in 2019 that she was also bullied for her clothes.
Tiffani Faison's father was a 'heavy drinker'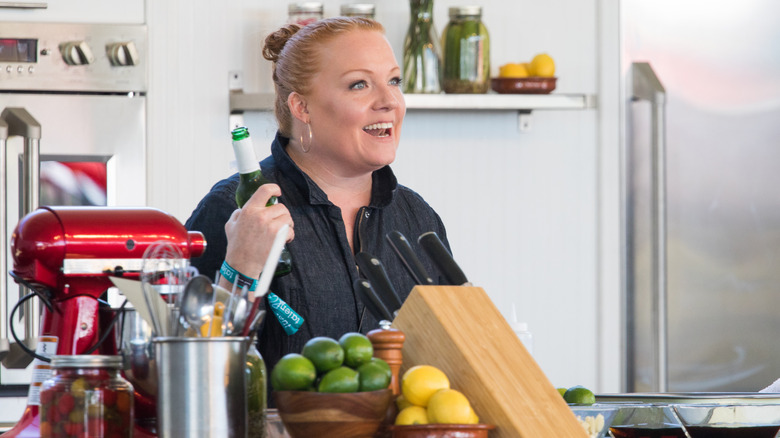 Rick Kern/Getty Images
Tiffani Faison talked to Boston Magazine in 2019 about her parents' divorce, which happened while she was in high school, as well as her relationship with her father. "Faison says her father was a heavy drinker, an absent father, and an angry man," the magazine reported.
To add to the confusion, the celebrity chef also found out from her father that she had a half-brother she didn't know existed. "The fun part is, he told me that he'd already told me this, and that I knew, and I was crazy," she said to Boston Magazine at the time. 
Faison added that she didn't have a relationship with her dad as of the time of the interview. She told the magazine that her dad tried to reach out to her after she appeared on the first season of "Top Chef," but she wasn't having it. "It felt like a love letter from a serial killer," Faison said of an album her father had made featuring press coverage of his daughter. "It felt like poison."
If you or anyone you know is struggling with addiction issues, help is available. Visit the Substance Abuse and Mental Health Services Administration website or contact SAMHSA's National Helpline at 1-800-662-HELP (4357).
She came to terms with her sexuality in her teens
Mike Coppola/Getty Images
Even though the openly queer chef is a big proponent of LGBT human rights issues today, Tiffani Faison used to struggle with her sexuality, per Bravo. As a teenager, she came out to her mom, who had trouble understanding it. "I just remember feeling so ashamed, in a way that I hadn't ever felt," Faison said to Boston Magazine in 2019. As she explained to Boston Magazine, volunteering with an "HIV/AIDS organization in Sonoma County," as well as reading LGBT newspapers, helped Faison embrace that part of herself.
In October 2021, Faison shared a vintage school picture on Instagram, along with a moving caption about National Coming Out Day. "As hard as it may seem, coming out is the first step to freedom, autonomy, love and pride," Faison wrote. "The world needs you, and you matter." The chef shared a similar Instagram message for Lesbian Visibility Day in April 2020, writing, "I am so grateful for my queer family and our allies."
With time, Faison has seemingly been able to heal from some of the wounds she experienced as a child. In 2007, Faison met her wife and business partner, Kelly Walsh, per Boston Chefs. Boston Magazine noted that Faison and Walsh "bonded over having military dads and their love of the food biz." However, the same outlet reported in 2020 that Faison and Walsh were in the process of getting a divorce.