The Truth About Cosmic Wings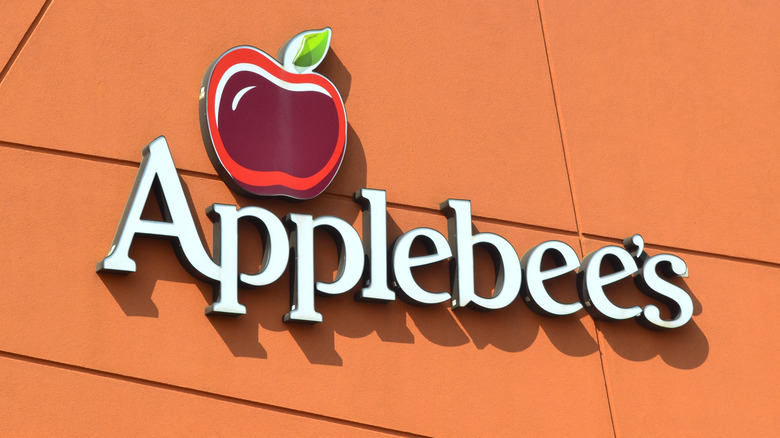 Shutterstock
If there's one thing that has gained popularity during the pandemic, it's food delivery. As everyone started looking for ways to survive indoors at the height of the pandemic, they found themselves embracing several changes in the food industry such as virtual restaurant kitchens, online ordering, food delivery apps, and more. One of the big brands that joined in and launched something new was Applebee's. In February, Applebee's came up with an interesting, virtual concept called Cosmic Wings.
This venture focuses on offering wings and other mouth-watering snacks to customers. These food items have been inspired by Cheetos snacks and are only available to those customers who choose to have their food delivered, per Restaurant Business Online. At the time of the launch, Applebee's released a statement that read, "We found that the ability to offer something exclusive — and highly popular — through the online-only platform is a game-changer, which is why we're excited to launch with this partnership between Cheetos and Cosmic Wings."
The menu is fascinating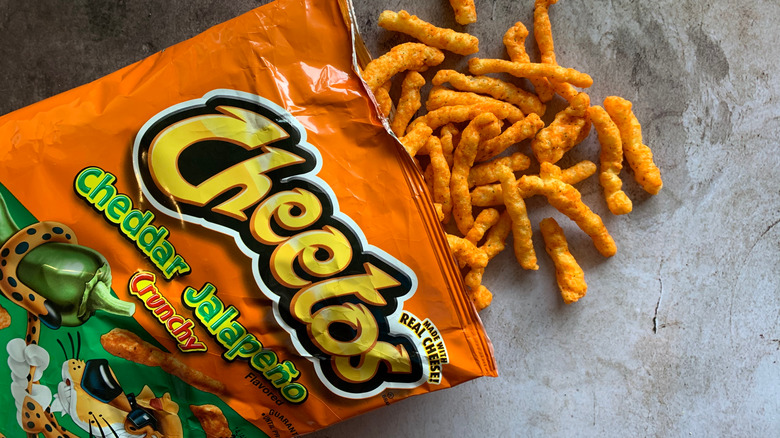 Shutterstock
One look at the Cosmic Wings website tells you that you're in for a real treat if you enjoy snacking on Cheetos. Some menu items include fried cheese bites with special seasoning options: original Cheetos and Cheetos Flamin' Hot. Or you can choose to order chicken wings that are mixed with Cheetos' flavors. You can opt for boneless wings, too.
Customers can sample the dishes by placing an order through Uber Eats. The virtual brand is currently available at 1,300 Applebee's outlets across the country. As per Food & Wine, this isn't the first time that Applebee's has experimented with a virtual restaurant idea. Scott Gladstone, vice president of strategy and development at Applebee's, told Food & Wine, "Cosmic Wings, launched on February 17, is the second virtual brand for Applebee's, with Neighborhood Wings being an initial test with a different concept and menu." 
The team took two years to finalize the concept, and it was the collaborative efforts of Frito-Lay, Dine Brands, and Uber Eats (via Inside Hook). The brand's vision appealed to customers. As per the its research, many people were already experimenting with dishes by cooking with Cheetos at home.
 The idea has been a success so far. Cosmic Wings got the attention it needed, and the brand has received an overwhelming number of orders. According to Inside Hook, it's worth giving Cosmic Wings a shot. The food is messy, tasty, full of flavors, and spicy.