5 Side Dishes You Should Be Eating And 5 You Shouldn't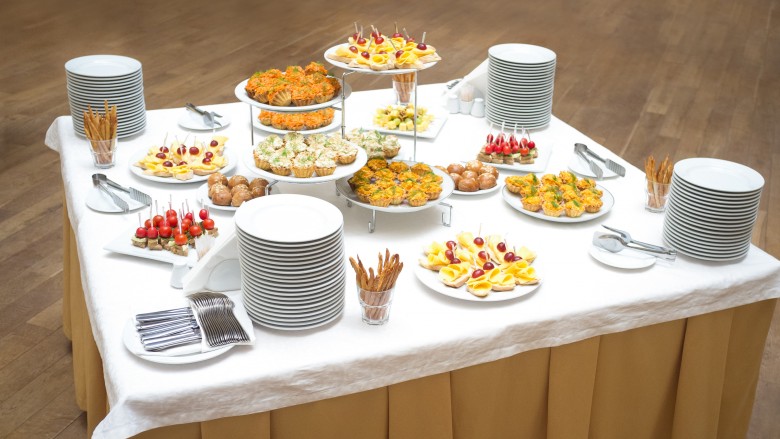 Shutterstock
We may receive a commission on purchases made from links.
Since side dishes are often thought of as small and harmless, it's not uncommon to indulge in any type the heart desires. I fully get this rationale, but the logic is pretty faulty if you think about it hard enough. When you eat an enormous portion of any food, it ceases being a side and becomes a main. Opting for foods that are high in calories and fat likewise screws up any well-meaning intention to eat a well-balanced meal. In order to help you stay on track, whether you are cooking at home or eating out, here is a list of side dishes that make you feel good about your life choices — and some that should be avoided whenever possible.
Roasted veggies save the day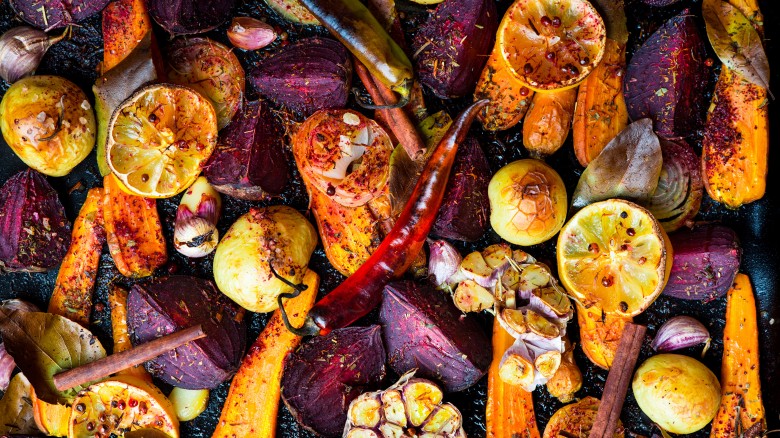 Shutterstock
You may wonder if roasted vegetables are indeed nutritious since they taste too good to be true. Perhaps you worry that cooking them in the oven at a high temp strips them of their nutrients. Smoky, caramelized, and insanely savory, this side dish might seem indulgent, but it's actually a delicious way to sneak veggies into your meal plan. At the end of the day, consuming a variety of vegetables in different colors provides you with tons of health benefits.
While there is a chance that a trace amounts of nutrients may be lost during the roasting process, you're still left with much of the fiber, vitamins, minerals, and antioxidants that many vegetables naturally possess. As long as you season your veggies with only a modest amount of fat and salt, you'll still be rewarded with a healthy side dish you can feel good about. Other great benefits of roasted vegetables? You get to diversify your palate by cooking what's in season at the moment, and roasting is an ideal way to use produce that's at risk of going bad in your fridge. In case you need a little motivation, here are a few of my favorite roasted vegetable recipes.
This recipe from the fancy folks at Bon Appetit is as tasty as it is stunning. Vibrant and just a tad spicy, these elegant carrots are roasted with maple and harissa to keep things fun and exciting.
Make the most of acorn squash when you give it a good roast. Try this simple recipe from Chowhound to see just how easy this is. The squash halves are seasoned with a little butter and brown sugar for maximum caramelization. Mmmm.
Take charge of Meatless Mondays when you make this recipe from Oh My Veggies. Thick slabs of cauliflower are roasted with Parm for a crispy, savory, addictive effect. No big deal.
Brown rice keeps you satisfied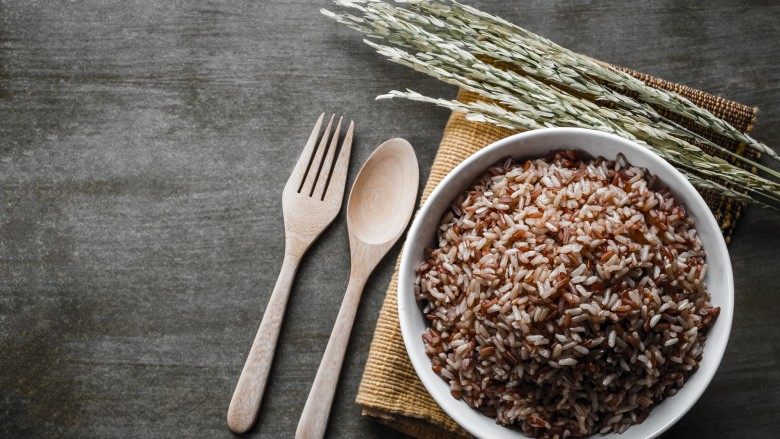 Shutterstock
You may already know that brown rice is a healthier option than standard white rice. Unlike refined white rice that has been stripped of its nutrients, it's brown counterpart is rich in protein, fiber, and minerals like calcium and magnesium. Since it is naturally low in calories to boot, brown rice is a natural choice when you want to lose weight, as you end up feeling fuller for longer, which in turn staves of the desire to eat more. Cited studies show that eating brown rice also helps to keep your energy levels up, making you more productive and sustaining you for longer. While we can agree about the benefits of brown rice, what you may not realize is just how versatile and tasty it can be in a variety of preparations. From pilaf and casseroles to salads and stir-frys, brown rice adds nutty flavor to a great number of side dishes. Need inspo? Here you go.
Give this pilaf recipe from Food Network a try if you still doubt the power of brown rice to elevate a standard side dish. Hearty brown rice is cooked in broth with fresh herbs for an aromatic concoction that is surprisingly light and fluffy.
Brown rice in a salad? Yes! This recipe from domestic goddess slash fierce businesswoman Martha Stewart adds rice to a simple salad of spinach, cucumber, and cherry tomatoes.
This recipe from Clean Food Crush turns stuffed peppers into a healthy side for any day of the week. Vibrant green bell peppers are loaded to the brim with brown rice, beef, onions, celery, and marinara sauce.
Say hello to hummus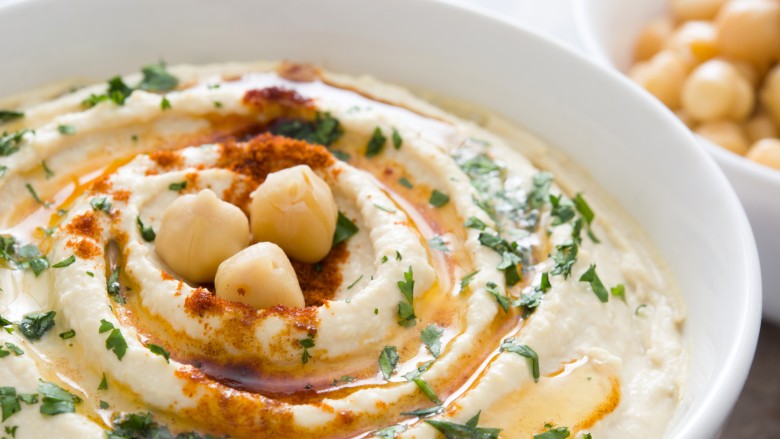 Shutterstock
If you're a fan of enjoying creamy dips alongside your meal, look no further than hummus. This traditional Middle Eastern dish of chickpeas, olive oil, tahini, lemon juice, and garlic is as energy-giving as it is tasty. With its creamy texture and bright, nutty flavor, hummus is terrific when served with pita bread, of course, but don't stop there. Use it as a dip for your fries or veggies. Add a dollop atop grilled fish or slather onto burgers. The protein and fiber in hummus makes it a nourishing side dish that you'll want to eat with everything. The cool part? You can whip up hummus at home in about five minutes and add special ingredients like sundried tomatoes or pesto for customized versions. If you need some ideas, here are a few easy hummus recipes to experiment with.
For a basic hummus, I like this recipe from Epicurious. It sticks to the core ingredients and produces a dip that's creamy and rich every time.
Add a pop of color and a dose of healthy fats to your hummus with this recipe from Cook Eat Live Vegetarian. Avocado imbues this dip with a rich velvety texture, while coriander lends fragrance.
If you love the bold flavors of an everything bagel, you must try this recipe from How Sweet It Is. Capture all the flavors of your favorite bagel in your hummus. Brilliant.
Vegetable "noodles" are fun and nutritious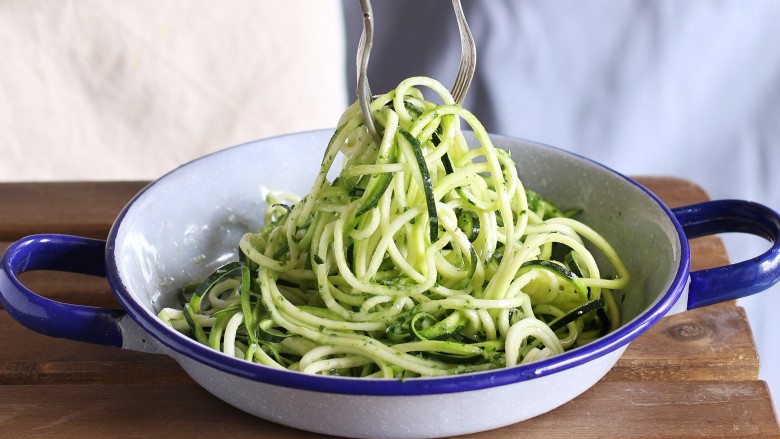 Shutterstock
I could eat heaps of noodles all day, every day. Unfortunately, that kind of carb-heavy diet wouldn't be great for my general health. The solution? Transform vegetables into faux-noodles that satisfy the craving without causing a health crisis. Naturally gluten-free, vegetable noodles offer a fun, varied alternative to pastas and the like. Often referred to as spiralized noodles, this trendy new food category can be made using any variety of vegetables. From beets and carrots to zucchini and parsnips, using some ingenious tools to turn produce into noodles is a great way to eat light and feel satisfied. The next time you're craving a noodle dish, try subbing in some veggie noodles instead. Here are some joy-inducing recipes to help you out.
Enjoy a plate of zoodles, aka zucchini noodles, with this light recipe from Gourmande. Tossed with fresh basil and tomatoes along with delightfully briny capers and olives, this dish is absolutely winning.
Tales of a Kitchen offers this inspired recipe for carrot noodles. Carrot noodles are combined with fresh herbs, ginger, and nutty tahini, resulting in a dinner you'll love from start to finish.
Make asparagus the star with this recipe from The First Mess. Shaved asparagus is paired with garlic, ginger, rice vinegar, and toasted sesame oil in this dish inspired by Asian flavors.
End the meal with refreshing sorbet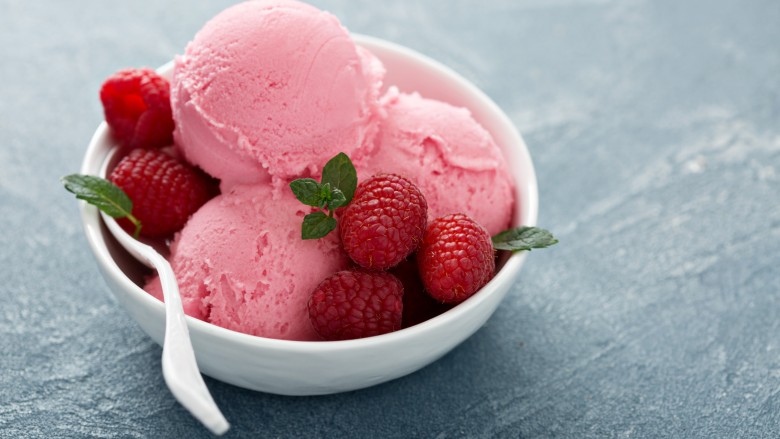 Shutterstock
I don't about you, but I require something sweet at the end of a meal. In order to indulge my sweet tooth, I've had to make some modifications with my food choices. Cookies, layered cakes, and creamy ice cream are wonderful every now and then, but I had to figure out how to indulge my cravings on the reg. In walks sorbet, that icy minx of the frozen dessert world. Refreshing, just sweet enough, and delightfully tart, fruit sorbet is a great option when you're looking for that little extra something after dinner. You can enjoy the benefits of eating fruits to boot. Besides being naturally fat-free, sorbet offers you endless options where flavor is concerned. Berries, mangoes, peaches, and everything in between are fair game. Here are a few creative sorbet recipes that don't call for added sugar — because you deserve a treat you can feel fabulous about.
This recipe from The Artful Desperado skips the refined sugars and uses four ingredients total. Grapefruit, guava, and rum sound okay to you?
This five-minute sorbet from Perry's Plate is my kind of dessert — quick and satisfying. With only mango, pineapple juice, coconut milk, and your trusty blender, you get to have a tropical dessert that's envy-inducing. Talk about winning at life.
For something that's chock-full of antioxidants, try this recipe from the Blueberry Council. Using blueberries and apple juice, you achieve lovely sorbet that's light and refreshing in addition to being a beautiful hue.
Skip the side salad if you plan on dousing it in dressing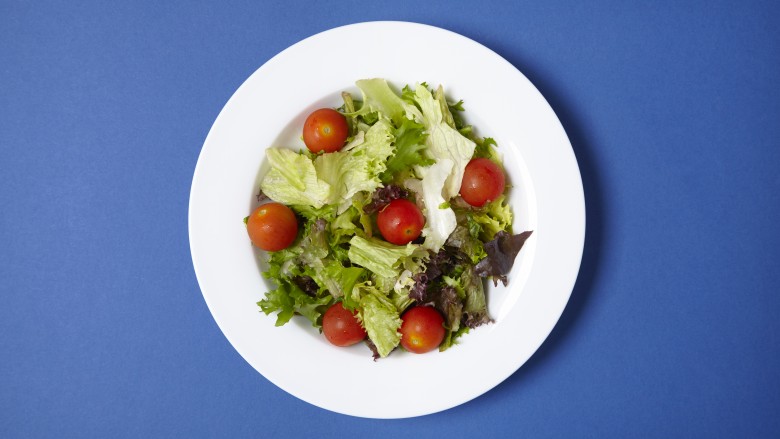 Shutterstock
Salads are the go-to side dish when you're looking for a light paring to your main course. While enjoying leafy greens seems like a healthy choice, remember to take it easy with the dressing. Most store-bought varieties are loaded with sugar, sodium, and fat, in addition to containing preservatives to extend the shelf life. As such, dousing your lettuce in these oft-used dressings is a surefire way to wreck your plan for eating a nutritious meal. If you're not a salad person unless you coat every bit of it in dressing, then you are better off skipping the ubiquitous side salad altogether.
Beware of the baked potato trap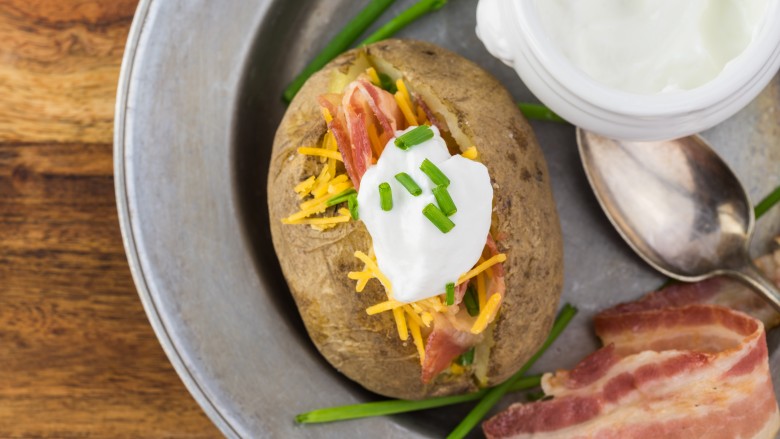 Shutterstock
While a naked baked potato is a perfectly reasonable and even healthy food, a fully loaded one is another story altogether. When you add butter, sour cream, cheese, bacon, and other toppings to your spud, you cancel out the benefits of consuming a medium-sized potato. As such, you're better off avoiding the dreaded baked potato trap unless you're cool with skipping the usual fatty, salty extras.
Onion rings are just as bad as fries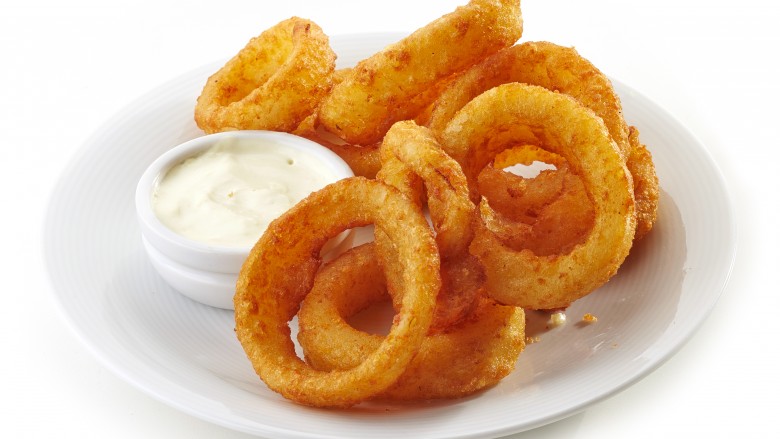 Shutterstock
If you think onion rings are somehow better for you than fries because the dish technically contains a vegetable, you've been mislead. Once you batter and deep-fry your onions, you're in trouble. High in fat content, calories, and sodium, this is one side dish you'd be better off skipping altogether. Consuming food this greasy can use up your entire caloric allotment for the day not to mention clog your arteries and put your health at serious risk. Yikes!
Soup is liquid so it's zero calories, right? Wrong!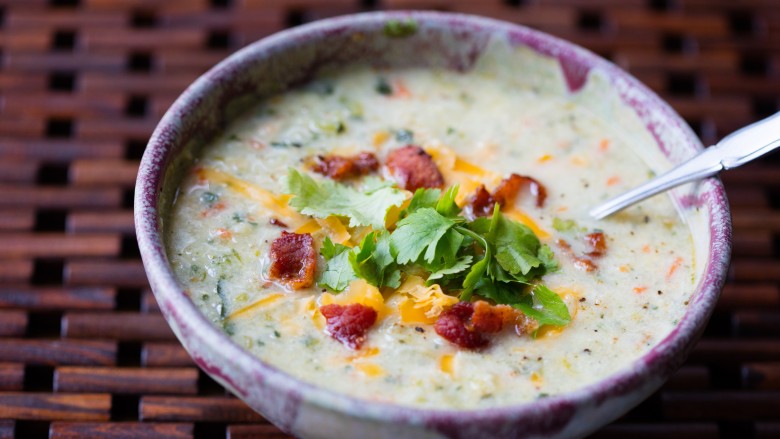 Shutterstock
While soup, like salad, might seem like a healthy option for a side dish, keep in mind that some soups are incredibly fatty and high in calories. While a vegetable, broth-based soup might boast some nutritious value, creamy ones like broccoli cheddar or chowders aren't necessarily good for you. Bogged down by starches and cream, you basically are eating an entire entree, not just a side dish. In addition to some soups being inherently unhealthy, the portion size can really wreck your diet, too. Since soup falls somewhere between solid food and a liquid, the likelihood of over-indulgence is far greater.
Pass on the dinner rolls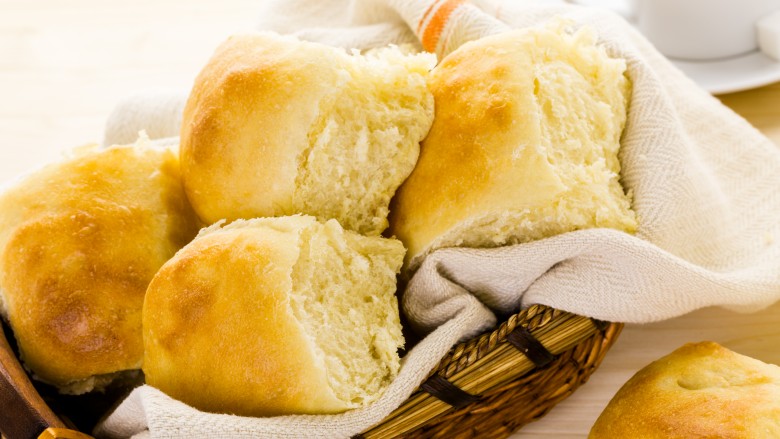 Shutterstock
Just say no. Dinner rolls or bread of any kind at a meal is tempting as all hell. You're starving so you just want to start eating already, forgetting you still have an entire meal to come. In order to keep your calories in check, you might fare better by just skipping the dinner rolls. Why load up with tons of carbs and spoil your appetite for the main event?
I hope this list helps you navigate the confusing landscape of side dishes.