The Challenge El Pollo Loco Holds Annually For Its Employees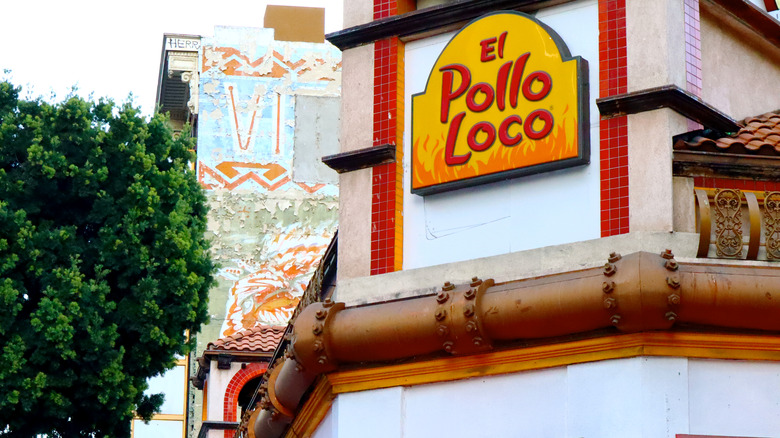 Shutterstock
El Pollo Loco houses not only delicious chicken and tortillas, but many secrets and newsworthy information. For instance, did you know it originated not in the US as its franchises would indicate, but in Guasave, Sinaloa, Mexico? Their website also notes that they have a family marinade recipe passed down through generations (which Top Secret Recipes thinks they've figured out) that caught the attention of Guasave residents before being brought to L.A. in 1980.
And on top of that already secret ingredient, they also have a secret menu. It contains dishes like Smokey Mountain Black Bean Burrito, a former menu item; fish tacos, which were rolled out in only some restaurants originally; Skinless Chicken, a healthy alternative to their regular fare; and a variety of carb free options, ranging from standard menu items sans tortilla to "Chicken Tortilla Soup – Hold the Tortilla" (via Secret Menu). And amidst all these secrets, there was a public annual challenge that not many fans may know about. 
Get ready to grill!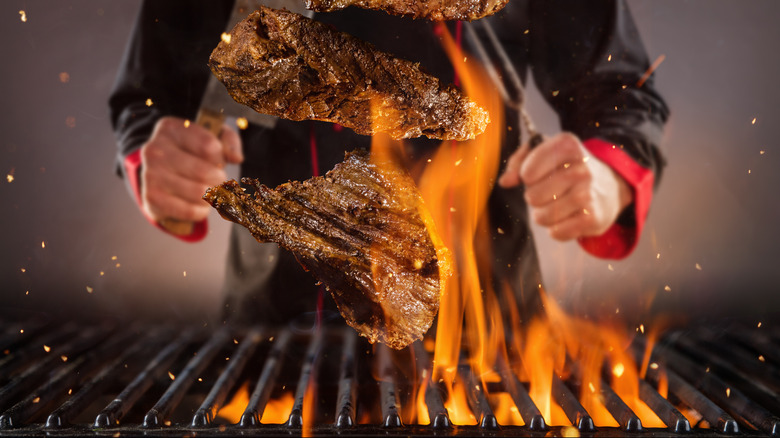 Shutterstock
El Pollo Loco used to hold an annual Grill Master challenge that has, unfortunately, faltered in the past few years, though there is always hope it may come back! In 2017, the company posted a video on YouTube that took fans of the franchise behind the scenes of their annual challenge, letting them see exactly how it works throughout their franchises. The video notes that the team works constantly to perfect "the art of the open flame" and hone cooks' skills to become Grill Masters.
As Great Taste notes, as of 2017, the challenge had already been on hiatus for a spell, but had previously been running for two decades. They notes the challenge was a way to pay "tribute to the grilling expertise that put El Pollo Loco on the map more than 30 years ago" and takes place with a series of competitions held over two months to identify their top six cooks, culminating in a final competition to name to one Top Grill Master. A competition full of grilling with seasoned vets who have been doing this daily for years? If it does come back, it might be time to find a way to judge!