Why Robert Irvine Almost Quit The Very First Episode Of Restaurant: Impossible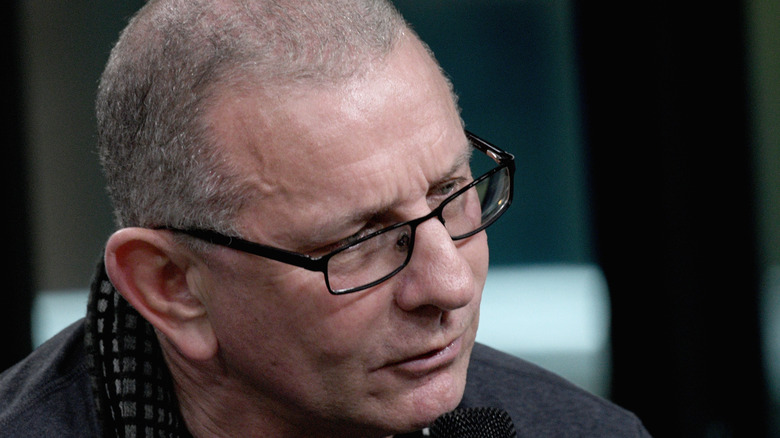 Gary Gershoff/Getty Images
As a celebrity chef, Robert Irvine, has given his fans plenty to be pleased about. One of his most successful projects is the Food Network series, "Restaurant: Impossible" where Irvine focuses on trying to help a struggling eatery turn its fortunes around by giving it a makeover of sorts. The episode's stars are often reluctant participants that aren't too pleased about being featured. Which is understandable, since no one wants to go on the record to state that their business isn't working out as well as they'd hoped.
However, being a part of "Restaurant: Impossible" can be worth it. Irvine and his team have $10,000 to introduce changes to a restaurant in a matter of just two days. And as far as Irvine is concerned, these attempts are rather heartfelt. As he told Fan Sided in an interview, "My job is to build them up in order to teach them new tricks and new things about their business, about their relationships with the staff and their families."
The restaurant makeover that almost caused Robert Irvine to stop filming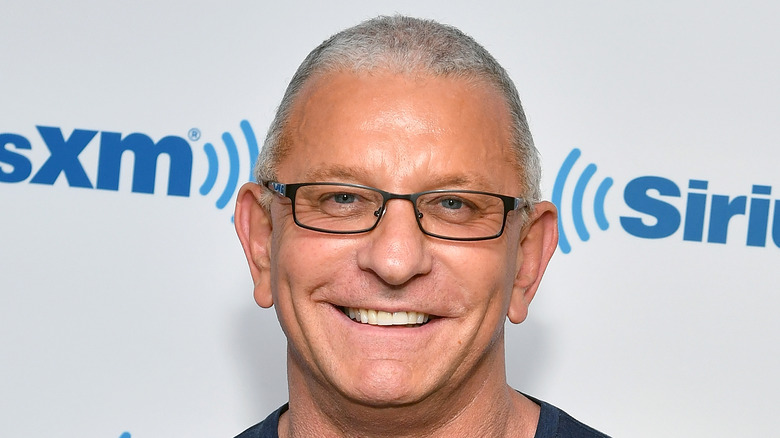 Slaven Vlasic/Getty Images
While it may be hard to believe, Irvine wasn't sure about going ahead with "Restaurant: Impossible." He told the Food Network in an interview that he almost left the show on the first night of the shoot (via Twitter). The chef and his team were at a family-owned establishment in New Jersey called Villari's, and the eatery was struggling with several problems. For example, the decor was a mess and there was no executive chef in place to oversee the extensive menu. Irvine took on the challenge, revamping the menu, changing the ambience at Villari's, and getting ready to welcome guests to the restaurant. 
Opening night was a blur as Irvine and his team worked hard to stay on track on with orders. But things started really going downhill, when a guest accidentally got covered in wet paint. Irvine said that another customer's dress was ruined because of the paint and the team had to order a new dress for her. Things got even more challenging when the executive chef Irvine had appointed decided to leave in the middle of service and the television personality had to take over and cook. It was a daunting experience as the team worked until about 1 a.m. Irvine was so exhausted that he told himself he wouldn't do another episode again. Thankfully, for all of us, he changed his mind.