This Is MLB Player Francisco Lindor's Favorite Meal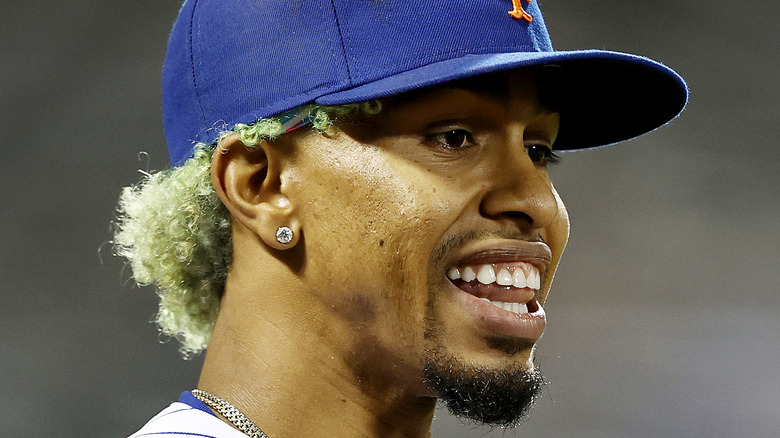 Elsa/Getty Images
It's no wonder Francisco Lindor has been nicknamed "Mr. Smile," as the Orlando Sentinel reports. The Mets shortstop and four-time All Star has a lot to smile about, including a long list of awards including two Gold Gloves, a Platinum Glove, and two Silver Sluggers, not to mention his 10-year, $341 million deal with the Mets (via ESPN). But when it comes to food, what makes this baseball player beam? 
It turns out, Lindor's favorite dish is lasagna, but not just any lasagna will do for this phenomenal infielder. The shortstop's dish of choice is a special, homemade lasagna his mother makes for him. As Lindor told Sports Illustrated Kids in 2017, "I love the way she makes it." For Lindor, it's also the dish that hits just right after a road trip: "It's always huge whenever you spend time on the road and you come back and your mom is cooking for you."
Besides being made with love, Maria's lasagna is special for some other tasty reasons.
Adding a Latin curveball to classic lasagna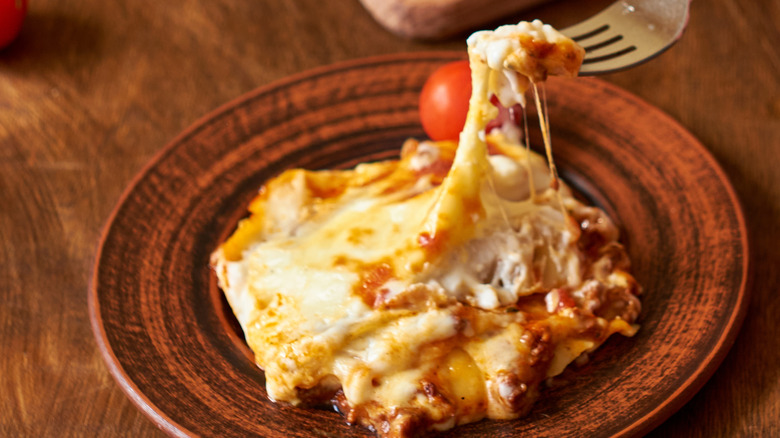 Shutterstock
Lindor's mother Maria is from Puerto Rico (via Sports Illustrated Kids), and Lindor himself was born in Caguas, Puerto Rico before moving to Central Florida at the age of 12. It might be no surprise, then, that Maria adds a Latin twist to lasagna, which is just the way her son likes it.
Among the changes she makes is using Latin seasonings like sofrito. According to Serious Eats, sofrito is a mixture of ingredients like peppers, garlic, cilantro, culantro, and tomatoes. She also uses adobo in her version, which is a flavorful seasoning with garlic powder, onion powder, oregano, salt, pepper, and possibly even dried citrus (via My Recipes). Sounds delicious!
And how good could any lasagna be without the ooey, gooey cheese pulls? Maria includes three cheeses in her lasagna, including white cheddar, mozzarella, and — here comes the changeup — cream cheese instead of ricotta. Sounds like Francisco isn't the only one in the family who knows how to cover all the bases!