This Is Andrew Zimmern's Favorite Food Personality To Work With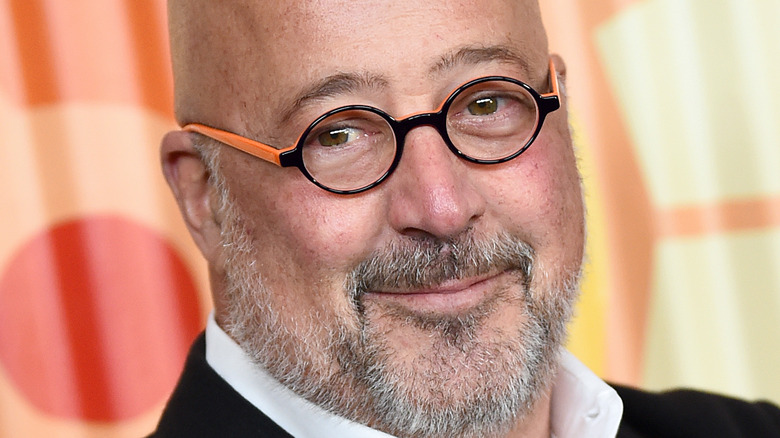 Dimitrios Kambouris/Getty Images
At the start, TV didn't completely embrace food as entertainment. In 1946, according to Cooks Info, there was a single 10-minute cooking show called "Cookery," starring Philip Harben. As the years went on, the number of food personalities continued to grow, and keeps growing even to this date. So there is no shortage of food personalities to gravitate toward.
Of course, fans have their favorites, including the iconic Giada de Laurentiis, Rachael Ray, Anthony Bourdain, and more. And Andrew Zimmern, who Travel Channel notes is a food personality in his own right, has some thoughts on the subject, too. His website boasts a career spanning several shows, cookbooks, and more, so he's certainly had the opportunity to meet and mingle with some of TV's top personalities and become a fan favorite himself. So whoever is great enough to garner the accolade of Andrew Zimmern's favorite food personality to work with is certainly on a high pedestal. 
Top chef and top food personality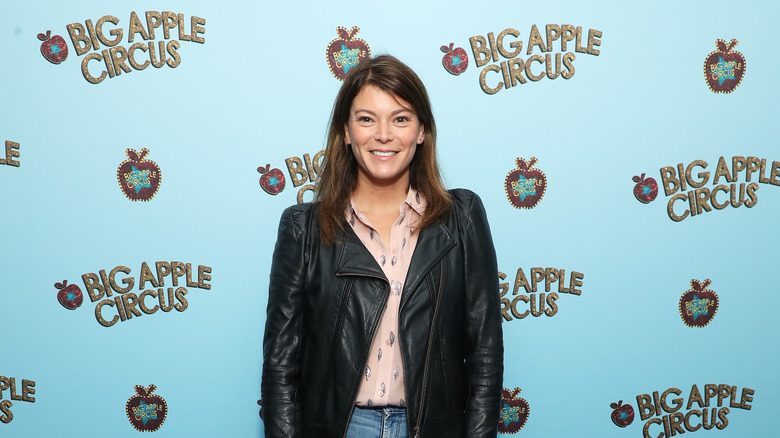 Thomas Concordia/Getty Images
Andrew Zimmern created a video paying homage to "Hot Ones," a show in which celeb guests answer questions while eating foods of increasing levels of heat based on the hot sauce added to them. During this interview, he was asked who his favorite on-screen personality to work with was, and his reply was almost instantaneous: Gail Simmons. He noted, the two have worked together when he was a guest on "Top Chef Masters," a show Simmons hosted, and that the two are good friends who "yuck it up" and can talk about real things, which he notes is rare nowadays in the work world.
The two have been seen at many an event together, including a conversation following the release of his book, "AZ and the Lost City of Ophir: Alliance of World Explorers Volume One," according to AM NY, and discussing shared Jewish food traditions with Food & Wine Magazine. The two clearly have a rapport, and from the sound of his interview, a friendship, for the ages. Here's hoping they continue to grow their friendship and keep giving everyone the collabs they've been kind enough to share thus far!