These Kitchen Tools Are Necessary, According To Gesine Bullock-Prado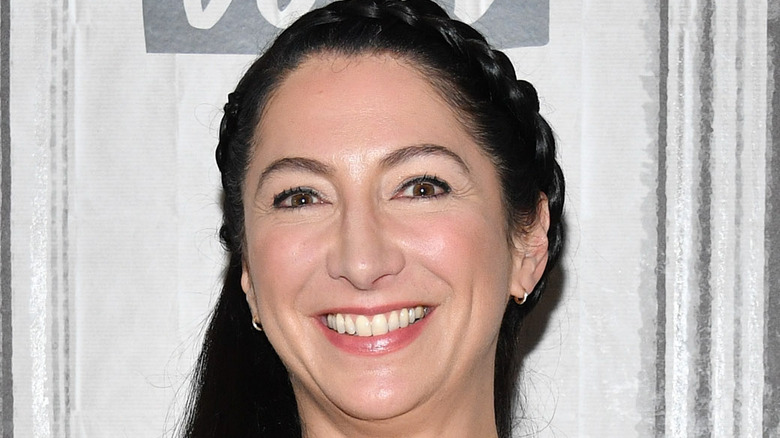 Dia Dipasupil/Getty Images
Avid home bakers who just can't get enough inspiration and tips or even those who are still at the beginning of their home baking hobby have likely heard of Gesine Bullock-Prado. She's a pastry chef and baker with some serious chops. Bullock-Prado is best known for her Food Network series "Baked in Vermont," but she has also written six books about baking, including a memoir (via Gesine). She teaches classes from her baking school in Vermont, Sugar Glider Kitchen, as well as online. But to top it all off, Bullock-Prado even works with and occasionally teaches with industry titans like King Arthur Flour and Stonewall Kitchen. Needless to say, with a resume like that, she clearly knows a thing or two about baking delicious desserts at home.
That's why anyone who is just starting out or those who are always looking to learn something new to improve their baking skills will love the tips she shared with Food Network. According to Bullock-Prado, one of the best things you can do for yourself is to invest in the right tools to make baking easier.
These are the tools she swears by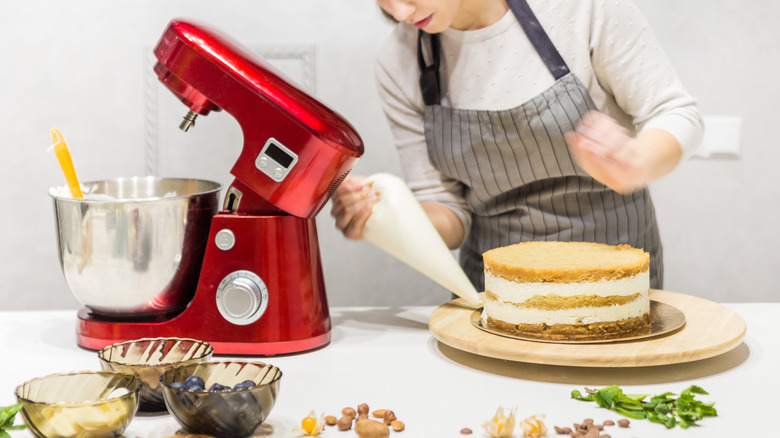 Shutterstock
Some tools are vitally important to have to properly develop some recipes, while others are just nice to have, and the line between the two types of tools can get blurry. That's why Bullock-Prado shared her top seven essential kitchen tools for baking (via Food Network).
She explained that having the right tools and equipment, all the way down to the small things, can make quite a difference in the quality of the desserts you make. It ultimately affects how difficult the task will be, too.
According to Food Network, the first tool she recommends is a bench scraper, which you can use to handle dough among tons of other uses. It could easily be one of the most versatile tools in your kitchen. Next up is a stand mixer, which is far more powerful than your arm and can make things so much faster and better than you can by hand for many recipes. It's an investment, but well worth it in the long run.
Bullock-Prado also believes in having plenty of pastry tips and bags as well as sturdy cake pans. Good quality parchment paper is also a must-have. Finally, offset spatulas and a large rubber spatula are also key items to have for baking and decorating.